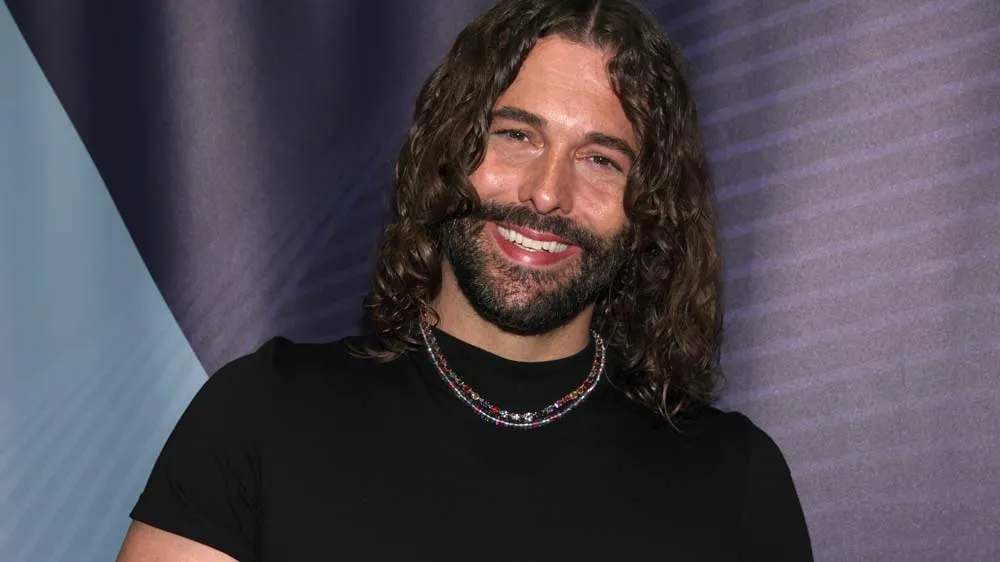 Jonathan Van Ness, in Tears, Pushes Back at Dax Shepard over Trans Issues
"Queer Eye" star Jonathan Van Ness tearfully disagreed with Dax Shepard when it came to the New York Times and its coverage of transgender issues, UK newspaper the Daily Mail reported.
The issue was Shepard's contention that the NYT is "left leaning," a stance with which Van Ness, citing the newspaper's coverage of transgender issues, emotionally took issue.
The disagreement took place during an episode of Shepard's Archair Expert podcast, and grew so fraught that "Van Ness, who uses they/them and he/him pronouns interchangeably... described himself as a 'nonbinary fucking trans person'" at one point, the Mail relayed.
"Van Ness – who has previously complained about having to repeatedly explain the importance of personal pronouns – stated that the New York Times 'absolutely is' a right-leaning publication, at least in its coverage of transgender issues, and they shed some tears as the back-and-forth continued," the Mail added.
Shepard's stance about transgender issues – including his remark that transgender people who transition might subsequently regret it – left Van Ness feeling like he was "talking to my dad," the hair stylist lamented.
Van Ness "pointed to a string of articles that ran in the Times about controversies involving transgender adolescents and their gender-affirming care, which critics have said focus on the complaints of transphobes and overemphasize rare complications or regrets from transitioning, while simultaneously downplaying the voices of actual transgender people," the DM recounted.
Shepard and Van Ness both stuck to their respective positions, with Van Ness declaring, "I'm a nonbinary fucking trans person. When I talk to my dad or people who say similar things, it's hard to be cool through that."
"I'm not calling you a transphobe," Van Ness, who has a podcast of his own – "Getting Curious with Jonathan Van Ness" – added. "You can not be transphobic and still have thoughts that espouse trans misogyny and espouse transphobic ideologies or beliefs and not be transphobic."
However, Van Ness added, growing tearful, they were "very tired" and "emotionally exhausted" from the relentless rhetoric, disinformation, and attacks around the subject.
Multiple GOP-led state legislatures have spent the past several years targeting transgender people, especially trans youth, going so far in some cases as to criminalize medially appropriate health care.
"It's also healthcare, it's also gender-based violence," Van Ness noted of the anti-trans rhetoric.
"I could just cry because I'm so tired of having to fight for little kids because they just want to be included," Van Ness told Shepard. "I wish that people were as passionate about little kids being able to be included or grow up as they were about fictitious women's fairness in sports."
Van Ness also pointed out how issues affecting transgender people have displaced other subjects in need of serious consideration.
"There's just so many things that are so much more important and we're over here being like, 'Well, there's legitimate concerns [about transgender athletes],'" the Mail quoted Van Ness saying. "All I'm saying is, what we know about misinformation and disinformation is when you have an outsized reaction to something, there's a good chance that you're being exposed to misinformation and disinformation. And a lot of the rhetoric around the anti-trans backlash does have a lot of misinformation and disinformation in it."
"Shepard, who posted photos from lighter portions of the interview to his Instagram account, then apologized and said he 'did not intend at all' to put transgender rights up for debate after his guest remarked that they wished more of the interview would have been devoted to their podcast and Netflix series 'Getting Curious,'" the Mail noted.
---
Kilian Melloy serves as EDGE Media Network's Associate Arts Editor and Staff Contributor. His professional memberships include the National Lesbian & Gay Journalists Association, the Boston Online Film Critics Association, The Gay and Lesbian Entertainment Critics Association, and the Boston Theater Critics Association's Elliot Norton Awards Committee.