Gay Providence: The Latest
This is the time of year when the cast of HBO's "Veep" would usually be shooting a new season. Now that the show is done, actor Tony Hale says they'll have to settle for getting together at the Emmy Awards.
In the weeks since three high-profile shootings in three states took the lives of more than two dozen people in just one week in August, law enforcement authorities nationwide reported a spike in tips.
When Barack Obama marched into the 2007 Iowa steak fry flanked by 1,000 supporters, skeptical Iowans were put on notice that he could win the state's caucus.
U.S. Rep. Joe Kennedy III formally declared his candidacy for the U.S. Senate on Saturday, becoming the first member of the Kennedy political dynasty to bid for the upper chamber of Congress since Edward M. Kennedy in 1962.
When fans of "Queer Eye's" Jonathan Van Ness read his upcoming memoir "Over the Top," due out on September 24, they will likely be surprised by his frankness, which includes the disclosure that he is HIV+.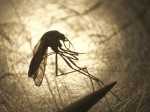 The number of U.S. deaths and illnesses from a rare mosquito-borne virus are higher than usual this year, health officials report.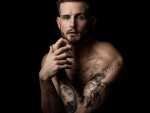 "Younger" star Nico Tortorella has a new book in which the actor opens up about sexuality, gender, their love life, substance abuse and run-ins with celebrities, including Ashton Kutcher.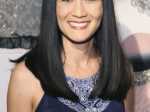 Suzanne Whang, whose smooth, calm voice provided the narration for HGTV's "House Hunters" for years, has died. She was 57.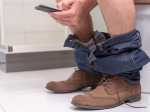 A third of Americans incorrectly believe you can get a sexually-transmitted disease (STD) from a public toilet seat, according to new research.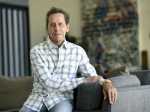 Brian Grazer says that if weren't for Eminem making eye contact with him during a tense meeting a few years ago, the rap film "8 Mile" probably wouldn't exist.
Protesters in Hong Kong burned a Chinese flag and police fired pepper spray Saturday in renewed clashes over grievances by the anti-government demonstrators.

Providence, RI
It is rare that a production so fully embraces the ultimate collapse of Salem society as Tucker does here. It is a chilling reminder of what can happen when we let irrational fears guide us as a nation.
Writer-director Anthony Meindl puts a human face — a group of human faces, actually — on the epidemic of gun violence that plagues the United States with this anthology film, in which three parallel stories unfold while historic tragedies loom.
I regularly hear from people in or near retirement who misunderstand how Social Security works, dramatically underestimate life expectancies or fail to plan for big expenses, such as long-term care or taxes.
North America's skies are lonelier and quieter as nearly 3 billion fewer wild birds soar in the air than in 1970, a comprehensive study shows.

It's not too early to think about your holiday travel. Now is the time to save when booking flights.
A General Motors offer to invest $7 billion in U.S. facilities includes $2 billion from joint ventures and suppliers for new plants that would pay workers less than the top union wage, a person briefed on the matter said.
Jennifer Lopez won Milan Fashion Week on Friday, wowing the crowd at Versace when she emerged wearing a version of the jungle dress that nearly broke the internet almost 20 years ago.
A cheap, daily pill that combines four drugs has been tested for the first time in the United States to see if it works as well among low-income Americans as it has in other countries to treat conditions leading to heart attacks and strokes.
The second annual edition of the Carnaval des Couleurs will take pace Oct. 7 - 9. It's a great event that brings together the multi-ethnic and LGBTQ communities of Montreal at the Grande-Place of the Complexe Desjardins, with free access to everyone!

Always a pillar of the house music scene for gay and gay-friendly participants, this festival represents a true cult that continues to attract Canadian, American and European fans.