Gay Providence: The Latest
Caroll Spinney, who gave Big Bird his warmth and Oscar the Grouch his growl for nearly 50 years on "Sesame Street," died Sunday at the age of 85 at his home in Connecticut, according to the Sesame Workshop.
Burleigh County — home to about 95,000 people and the capital city of Bismarck — could become the first local government to bar new refugees since President Donald Trump issued an executive order making it possible.
Nobel Literature Prize winner Olga Tokarczuk says she thinks a new sort of fiction may be needed to counteract the modern era's tendency to isolate and divide people.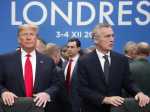 It's whispered in NATO meeting rooms and celebrated in China's halls of power. It's lamented in the capital cities of key U.S. allies and welcomed in the Kremlin: Three years into Donald Trump's presidency, America's global influence is waning.
Unburdened by expectations and unbothered by political convention, the tech entrepreneur has spent months cruising around the country, mixing his dark warnings about America's new tech economy with doses of humor and unscripted bluntness.
Japan's army during World War II asked the government to provide one sex slave for every 70 soldiers, according to historical documents reviewed by Kyodo News service that highlight the state role in the so-called "comfort women" system.
Either loudly sing your own praises or don't in the new year, but let's leave the humble brag behind, along with a few other oversaturated, cloying or just plain silly cultural quirks that deserve a big goodbye.
"Frozen 2" blanketed multiplexes for the third straight weekend, continuing its reign at No. 1 with $34.7 million in ticket sales, according to studio estimates Sunday.
Quick with a joke and unsparing in her mockery of President Donald Trump, Minnesota Sen. Amy Klobuchar and her Midwest sensibility show signs of gaining traction in Iowa.
The top 10 albums of the year by Associated Press Music Editor Mesfin Fekadu.
Lebanese journalists are facing threats and wide-ranging harassment in their work — including verbal insults and physical attacks, even death threats — while reporting on nearly 50 days of anti-government protests.
Providence, RI
Landing in Providence for one week, "Far From Away" is a high-energy, sentimental musical about the good in humans in the wake of tragedy.
The gala season premiere of Puccini's "Tosca" starring Russian soprano Anna Netrebko and conducted by Riccardo Chailly received 15 minutes of applause in an evening that celebrated culture as a bulwark against political extremism.
Amazon has signed a lease for a new office space in Manhattan that will house more than 1,500 employees, less than a year after pulling out of a deal for a larger headquarters in the borough of Queens.
The work of Homeland Security Investigations agents has led to thousands of child exploitation-related arrests. But being part of ICE has taken a toll.

Biden argued Tuesday that Buttigieg, the mayor of South Bend, Indiana, is riding his coattails in pushing for a "public option" government-insurance plan to be sold alongside private insurance.

A day after Uber revealed that more than 3,000 riders and drivers were sexually assaulted last year while using its service, attention is turning to what's next for the ride-hailing giant and whether its plans to improve safety go far enough.
In certain foods, a synergy between key ingredients can create an artificially enhanced palatability experience that is greater than any key ingredient would produce alone. Researchers call this hyperpalatability. Eaters call it delicious.
The Trump administration Tuesday unveiled a plan to distribute HIV prevention medication free to individuals who do not have prescription drug insurance coverage.
Three years after being dumped by a rival, Scott Kirby will become the next CEO of United Airlines, where he has played a key role in leading a turnaround of the once-moribund carrier.
San Francisco's hottest drag queens glided onto the ice for Drag Queens On ice in Union Square. People were in for a treat as the drag queens took to the ice, many for their first time, as they skated and performed to holiday music.