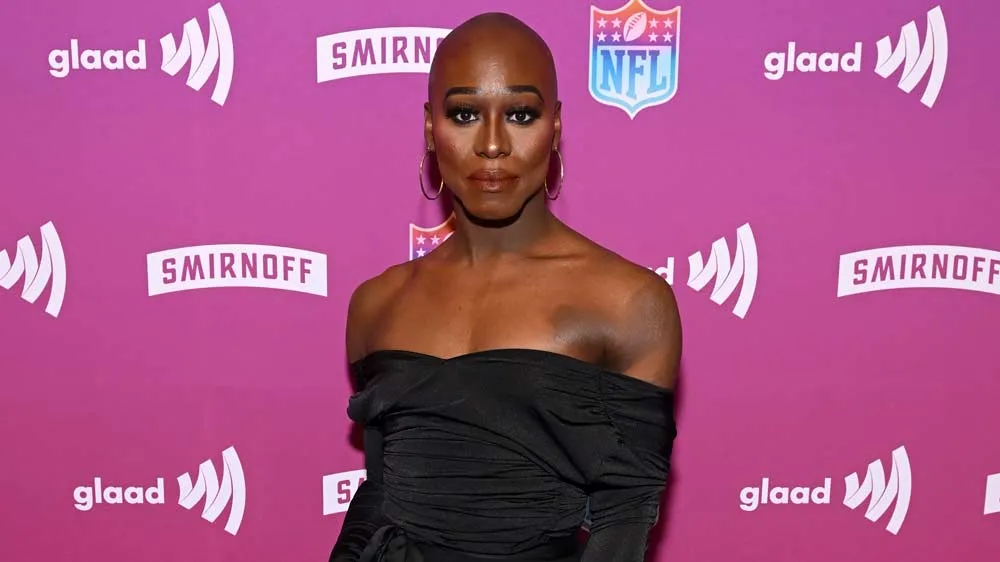 Justine Lindsay, First Trans NFL Cheerleader, Wants to 'Change the Narrative' for Acceptance, Rights
Justine Lindsay, the NFL's first openly transgender cheerleader, isn't just plumping for her team to win; she's here to encourage trans youth and adults alike to pursue their dreams and be their authentic selves.
"I want to change the narrative for my trans sisters and brothers, just to [let them] know that if you have a goal, go for it," Lindsay told Elle in a recent interview. "Turn that dream into a reality. Be an NFL cheerleader, or a doctor or a nurse or whatever you set your mind to."
UK newspaper the Daily Mail recalled that Lindsay, 30, "captured headlines in March 2022 after joining the Carolina Panthers' TopCats cheer squad." Another groundbreaking moment soon followed when Lindsay came out publicly as transgender in a post on Instagram, Wikipedia notes.
Lindsay found her way to the TopCats cheer squad after accomplishments as a dancer, having been inspired at a young age by the Alvin Ailey American Dance Theater. "Seeing people that looked like me... and how they were able to move their bodies, well, it really stuck with me," Lindsay recounted to Elle. "I was like, 'Dang, I could do that.'"
But transgender people – and especially transgender youth – are increasingly under attack, particularly from GOP-led state legislatures that have worked to block access to (and even criminalize) gender affirming healthcare, derail efforts by trans people to correct official IDs like drivers licenses and birth certificates, and even ensure that anti-trans individuals are able to misgender trans people with impunity.
Young transgender athletes in particular have been targeted and demonized.
"A total of 22 states have banned transgender kids from participating in sports in accordance with their gender identity, with many laws, including in Lindsay's home state of North Carolina, disproportionately impacting transgender girls by defining them as 'biologically male' and categorizing them as a "threat" to fair competition," Elle pointed out.
"It breaks Lindsay's heart knowing that the next generation of transgender children might lose access to outlets like sports which, just as dance did for her, can help people find and express their true selves," the article went on to say.
"North Carolina is also one of 19 states that restrict gender-affirming health care access for transgender children and teenagers," Elle said.
"I will fight this until I can't fight anymore," Lindsay told the magazine.
But it's a fight that (for now, at least) feels lopsided, given the vilification and violence that is routinely aimed at transgender people.
"According to the Office for Victims of Crime, a branch within the U.S. Department of Justice, one in two transgender people are sexually abused or assaulted at some point in their lives," Elle relayed, "and 'the majority of transgender individuals are living with the aftermath of trauma and the fear of possible repeat victimization.'"
"Around the time Lindsay joined the TopCats, two transgender women were found brutally murdered in hotel rooms not far from the Panthers stadium," the article added.
"I just thank God that I'm still here," Lindsay said. "This kind of thing is happening all the time, all over the country, but you don't hear about it because people with money and power don't want to talk about it."
As an advocate, Lindsay is every bit as energetic as she is in performing dance or cheers. Elle noted that Lindsay "has started a podcast about her experience, written a viral essay on trans rights, and spoke at a GLAAD event spotlighting inclusion in professional sports. As transgender voices continue to be silenced all across the country, Lindsay is making hers louder than ever."
And she does it despite being a target of online hate, as well as harassment from fans in the stands. None of that distracts her from her core values, however.
"Everything that I'm going through now, it's bigger than me," Lindsay told Elle. "I'm setting things up for the younger generation. No one is going to stop this show."
Lindsay's message comes through in large part to her performance. Elle took note of how her background in dance contributes to her singular presence on the field: "She puts her professional dance training to use, approaching the sidelines like a stage – each routine like a performance. She cheers at the top of her lungs, shakes pom poms in perfect rhythm, and leaps high in the air to nail perfect split jumps."
"I go at it full force, because I knew that no one looks like me" among her fellow cheerleaders, Lindsay told the publication. "I have to stand out, but I have to stand out for the right reason."
---
Kilian Melloy serves as EDGE Media Network's Associate Arts Editor and Staff Contributor. His professional memberships include the National Lesbian & Gay Journalists Association, the Boston Online Film Critics Association, The Gay and Lesbian Entertainment Critics Association, and the Boston Theater Critics Association's Elliot Norton Awards Committee.