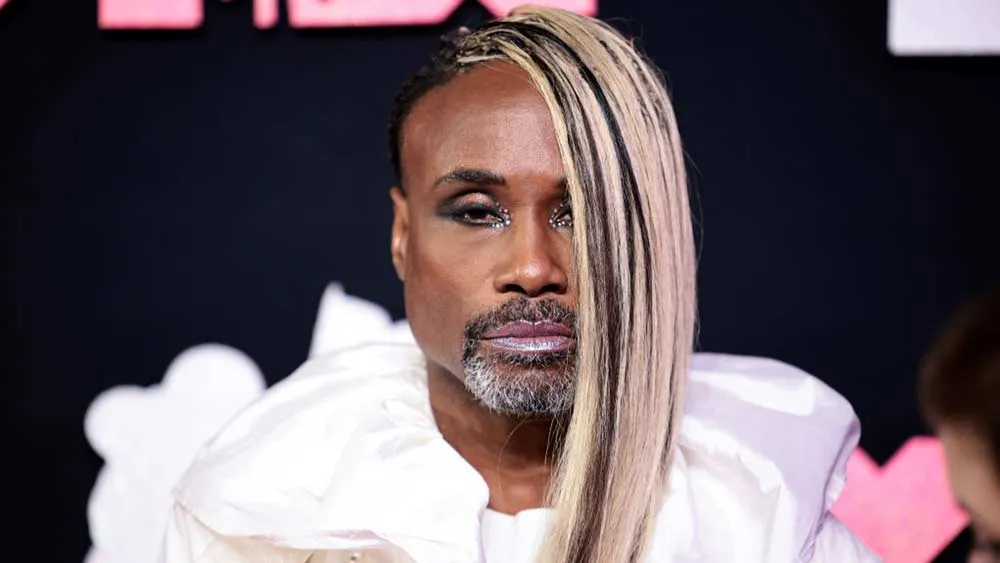 Billy Porter Unloads on Anti-LGBTQ+ Florida Gov. Ron DeSantis: 'Bring it!'
Openly gay, Emmy-winning "Pose" star Billy Porter let Florida Gov. Ron DeSantis – under whom Florida has become a leader in censoring education and in anti-LGTBQ+ legislation – have it full-blast while in Wilton Manors last week, local news channel NBC 6 reported.
Porter was "in Wilton Manors for the Stonewall National Education Project's 'Back to the Drive Celebration,'" NBC 6 said.
Referencing Florida's "Don't Say Gay" law, which criminalizes classroom mention of LGBTQ+ people, history, or issues in the state's school from kindergarten all through high school, Porter declared, "Whatever this fight is – and I can talk about DeSantis because I am down here – GAY, GAY, GAY!!," the news channel reported.
"Yes, we will always say gay," the singer and actor went on to say. "I don't know what he is trying to do, but it will never work," Porter added of DeSantis, who is currently a GOP hopeful for next year's presidential election, but whose campaign has struggled badly and continues to sputter.
"Because he has to meet me," Porter went on to declare, before issuing a challenge: "Bring it!"
Porter's comments echoed remarks he made last march during an appearance on daytime talk show "The View," when the Tony-winning star of Broadway's "Kinky Boots" discussed the disconnect between GOP claims to be protecting children and the continual expansion of gun proliferation, especially in red states.
Hollywood Life noted that in his appearance on "The View," Porter "said that if lawmakers were looking to protect kids, their focus would be on more gun safety legislation."
"The leading cause of death in children are guns," Porter said on air, before adding: "Not drag queens. Leave us alone!"
Under DeSantis, Florida lawmakers have passed a host of laws hostile to LGBTQ+ people as well as African Americans, including revised education standards that require students to be taught that slavery actually benefited African Americans "because it taught useful skills" to kidnapped Africans forced into involuntary servitude, as well as their descendants, NBC News noted in July.
State officials have also attacked DEI initiatives, sought to limit drag performances, and made it a crime for transgender children to receive medically appropriate, pediatrician-guided care. Florida has also limited such care for transgender adults.
---
Kilian Melloy serves as EDGE Media Network's Associate Arts Editor and Staff Contributor. His professional memberships include the National Lesbian & Gay Journalists Association, the Boston Online Film Critics Association, The Gay and Lesbian Entertainment Critics Association, and the Boston Theater Critics Association's Elliot Norton Awards Committee.