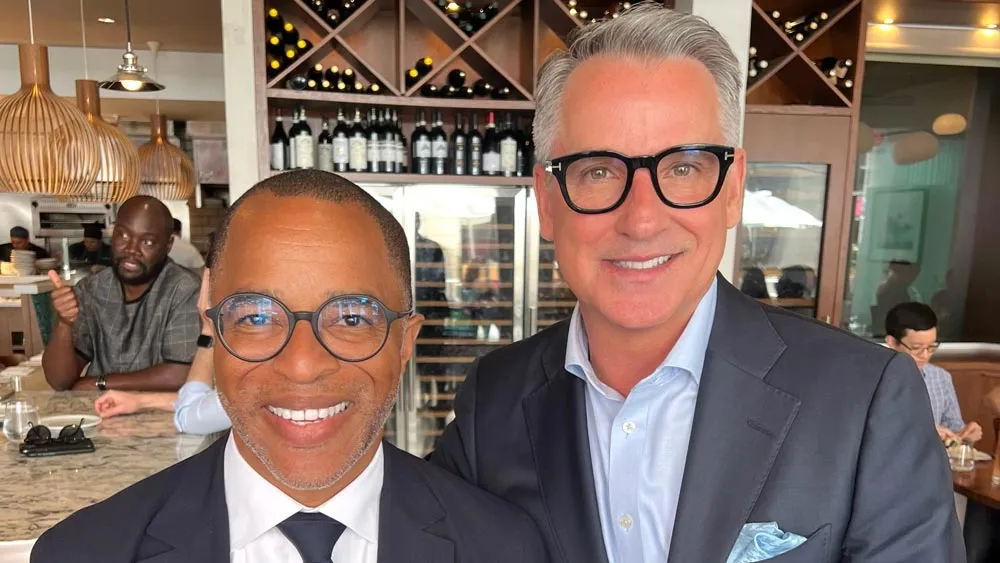 Out With Dr. Bill: In DC with Jonathan Capehart. Plus Out in the Hamptons
Last week for me began in our nation's capital with my longtime friend Jonathan Capehart, the Pulitzer Prize-winning journalist and commentator. Jonathan is one of the most accomplished people I know, he writes for The Washington Post's PostPartisan blog, is the host of The Saturday/Sunday Show with Jonathan Capehart on MSNBC, and if that's not enough, he's a regular contributor to The PBS NewsHour.

We met for lunch at Centrolina Mercato e Osteria, one of Jonathan's favorite landing spots, well-positioned within chic shopping and dining hub CityCenterDC. I had the Porcini and egg yolk mafaldine, white bolognese, sage and Parmesan lunch special, and Jonathan ordered the Orecchiette with chicken and fennel sausage. Eccellente!

Amidst the scrumptious culinary lunchtime feast, the real showstopper of the afternoon was the electrifying news–then still embargoed–that Johnathan enthusiastically shared about his new book deal with Twelve Books. The publishing house had just purchased the rights to his memoir, and I had the good fortune of getting the inside scoop.
The book will cover his childhood being raised by a widowed mother and Jehovah's Witness grandmother to becoming a Pulitzer Prize winner. The memoir promises to be a page turner, as Jonathan promises to reveal the back story of him leaving his position on the Washington Post's editorial board.

After my visit to the bustling city of Washington, DC, I eagerly set my sights on the next destination: the lavish and vibrant Hamptons.
I was truly ready to embrace a weekend of excitement and luxury!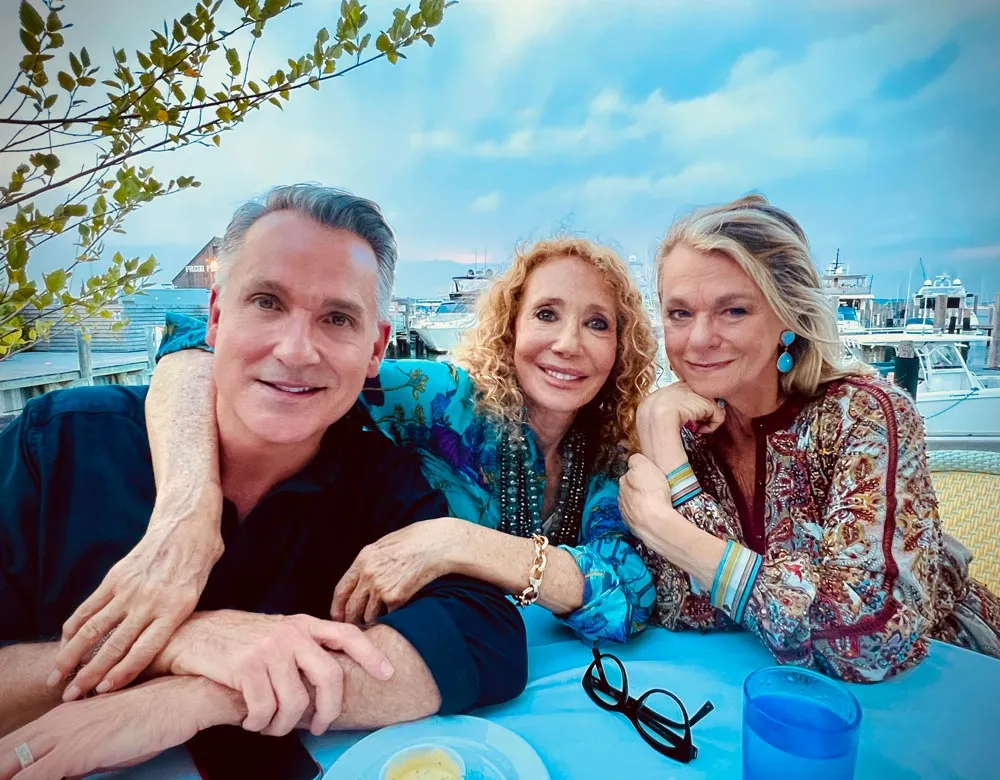 Hampton Nights
In addition to the allure of the Hamptons' glamourous scene, I had the delightful anticipation of reconnecting with long-time friend Marisa Berenson. She was visiting the enchanting coastal paradise, finding refuge from the sweltering heat from her residence in Marrakech.

I connected with Marisa, her daughter Starlight, grandbaby Luna and two of her delightful friends Debbie Bancroft and Debbie's son Will for dinner at Le Bilboquet in Sag Harbor.
Coincidentally, Will is a producer for Post Live and works with Jonathan Capehart. Small world.
I had never been to Le Bilboquet, I had always known it as B. Smith's owned by famed restaurateur Barbara B. Smith. She closed her beloved Sag Harbor eatery in 2014, as she and her husband Dan Gasby sought a warmer climate. The television personality had also shut down her Washington D.C. restaurant after 20 years, as the couple planned their migration out of New York.

The restaurant exuded an elegant and inviting charm, great people watching opportunities, a captivating chic ambiance and stylish decor. The upscale yet laid-back atmosphere set the perfect stage for savoring delectable French-inspired cuisine, while the panoramic views of the harbor added a touch of enchantment to the dining experience.

The stylish patrons, predominantly clad in crisp linen and white attire, radiated an air of sophistication with just the right touch of attitude, contributing to the restaurant's vibrant and fashionable ambiance.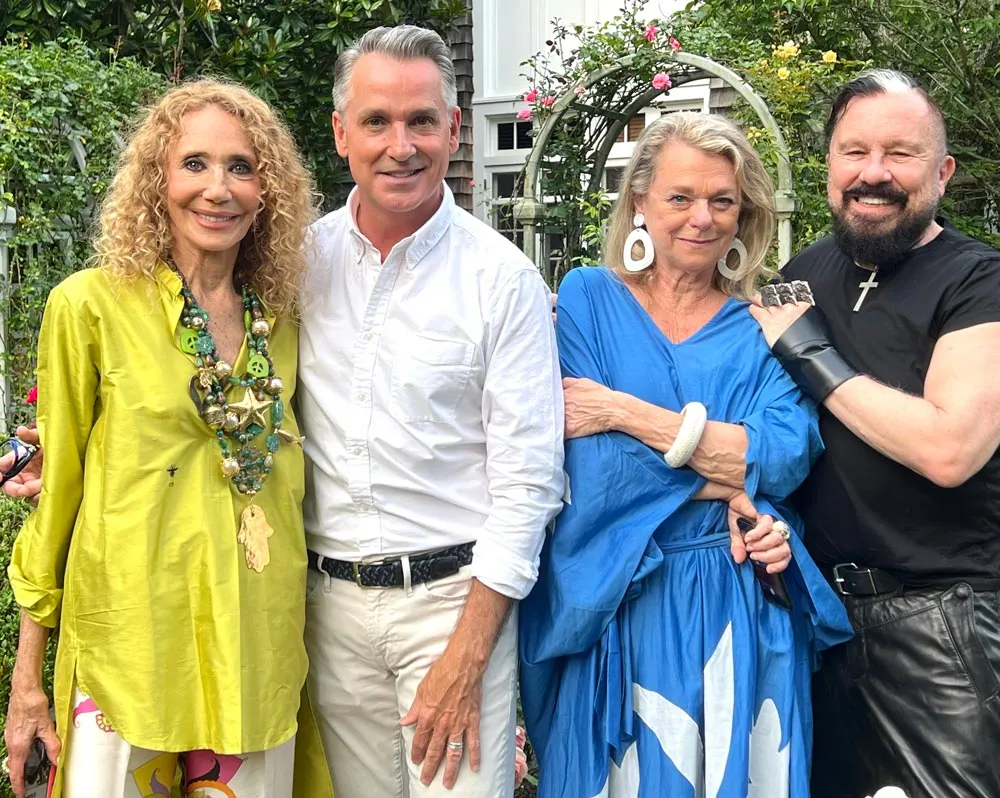 A highlight of the evening for me was getting to know Marisa's friend Debbie. When I first saw her walk into the restaurant, I knew this gal was cool. She was draped in Calypso St. Barth, one of my favorite ready-to-wear fashion brands. I thought to myself: her grace, elegance, and effortless style made her the perfect poster child for Calypso.
The chic, Indian-inspired beaded dress she wore showcased the brand's unique blend of sophistication and bohemian charm. Her outfit was complemented by a pair of elegant bezel-mounted, blue, two-stone drop earrings, enhancing her natural beauty, and presenting great confidence that made her stand out in the crowd. She looked like she had stepped out of the pages of Harper's Bazaar.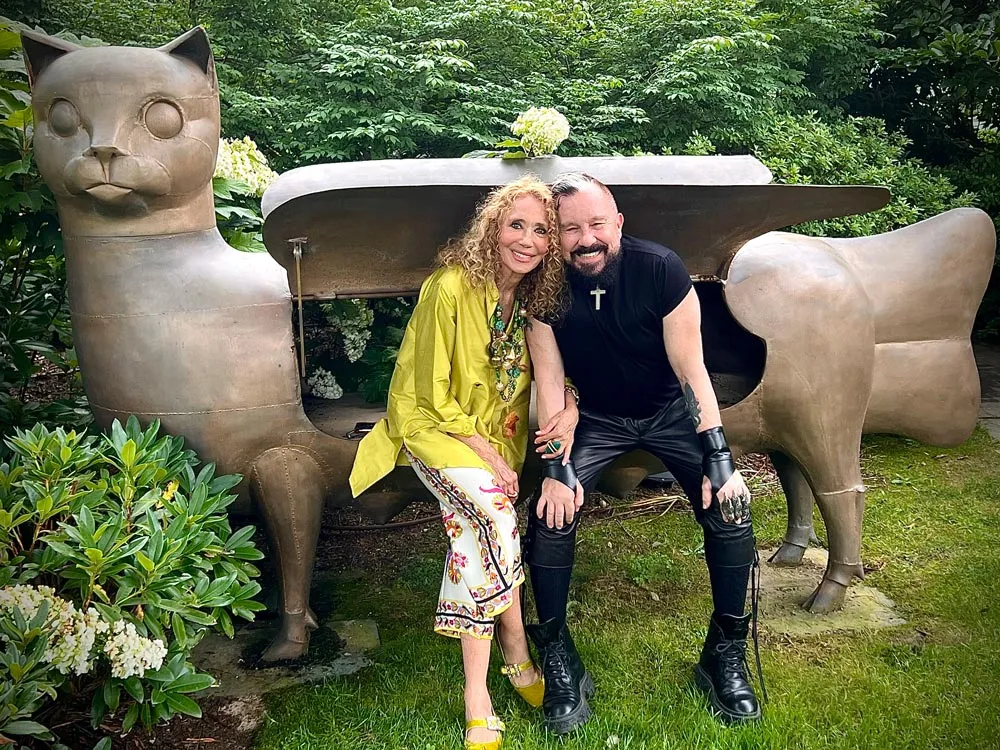 Master of Luxury: An evening with Peter Marino
The next night, Marisa, Debbie, and I had the pleasure of dining with world renowned architect Peter Marino at his breathtaking 12-acre estate in Southampton. Principal of the New-York-based practice founded in 1978, Peter is a legend in the industry, widely credited for redefining modern luxury through combining both architecture and interior design.

An evening with Peter is an experience unlike any other. His home truly felt like a haven straight out of a storybook, where Alice in Wonderland meets the grandeur of Versailles.

Nestled amidst lush greenery and overlooking the glistening waters of the Hamptons, the house is luminous with an aura of elegance and tranquility. Its architectural design seamlessly blends classic elements with modern touches, creating a timeless charm that captures the essence of the area's beauty. Inside, the interior is adorned with tasteful artwork, luxurious furnishings, and large windows that invite natural light to dance across the rooms.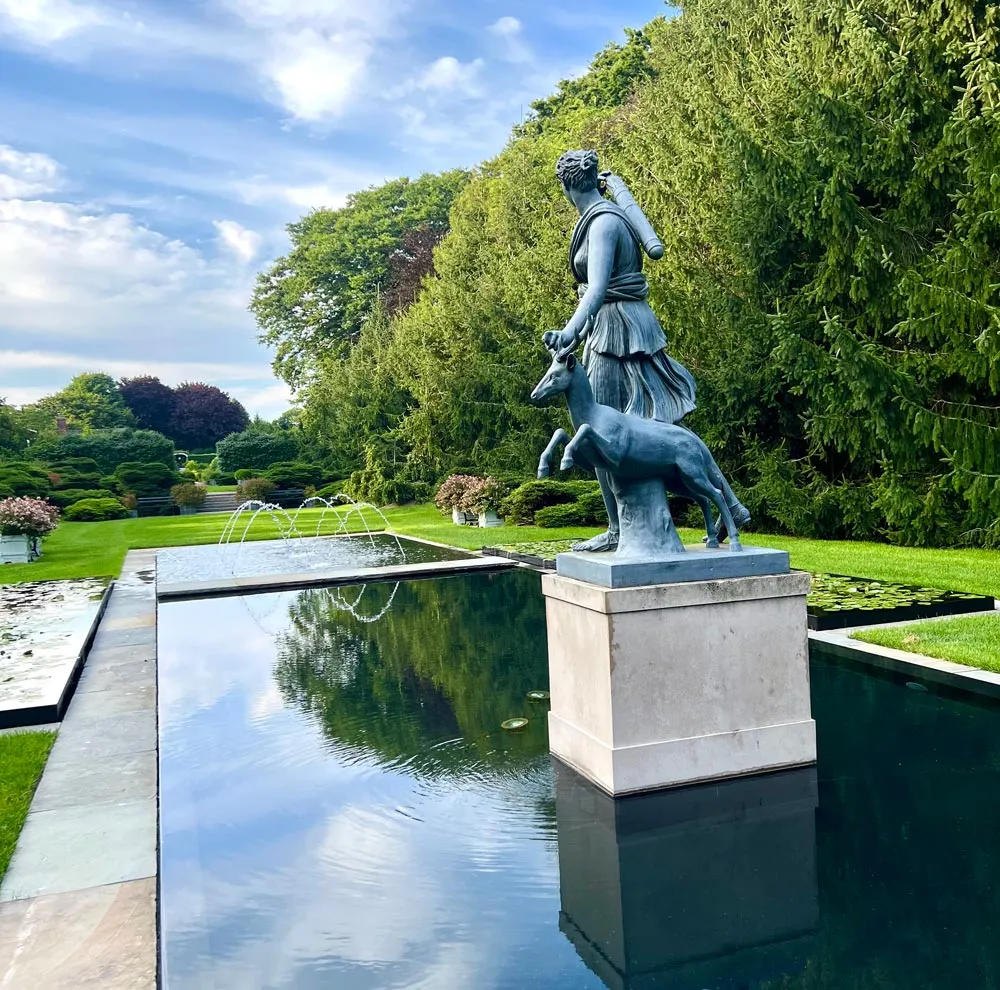 Meticulously landscaped gardens surround the property, providing a serene oasis where Peter and his guests can unwind and revel in the splendor of nature.

Similar to me, Peter shares a passion for gardens. His affection for gardens, the meticulously nurtured fruit trees, and the bountiful vegetable gardens were evident in every corner. His appreciation for nature's wonders shone through and was contagious.
We all felt the magic he had woven into his Southampton oasis. From his stunning exterior to his sophisticated interior, Peter's home is a true testament to refined taste and a captivating retreat in the heart of Southampton.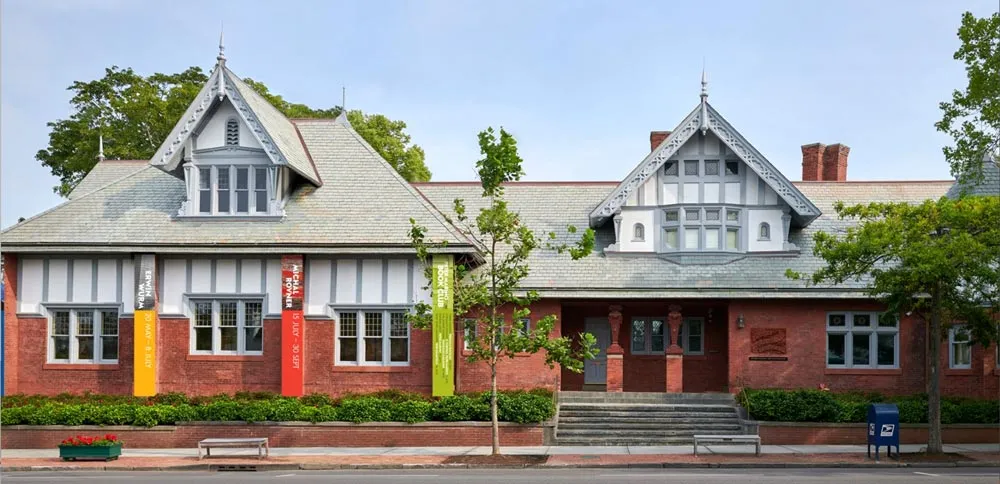 Next on my Peter Marino dance card will be a tour of the Peter Marino Art Foundation, affectionately known as The Foundation–and yet to be scheduled. Anyone want to join me?
The Foundation exhibits more than 200 artworks from The Peter Marino Collection including paintings, sculpture, drawings, photography, and ceramics from 3500 BC to the present day–all curated by Peter Marino himself and representing more than 40 years of collecting.
Located in the former Rogers Memorial Library at 11 Jobs Lane in Southampton, NY, Peter has transformed the 8,000 square foot, late 19th century landmarked building into a distinctive space for viewing contemporary and modern art and furniture, Old Master paintings, Egyptian, Greek, and Roman antiquities, Renaissance and Baroque Bronzes, 20th century photography, French ceramics, rare books, and Old Master drawings.
My bags are already packed for my next trip to the South Fork.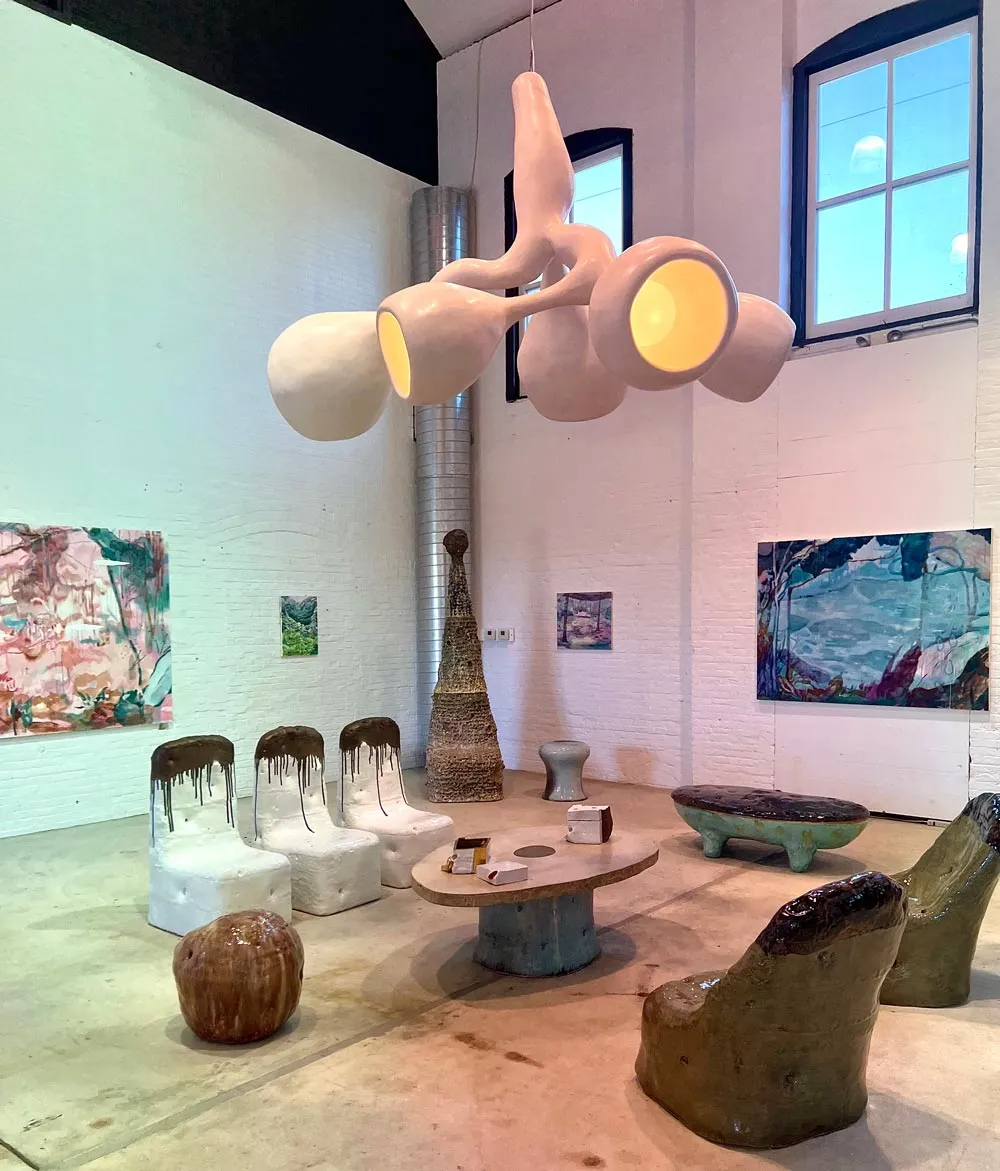 Book Signing and Afternoon Cocktails
The following day we were invited to a book signing and cocktail party at Jeff Lincoln Art + Design. It was a celebration of two authors, Alex Papachristidis founder of Manhattan-based Alex Papachristidis Interiors and New York based designer Richard Mishaan.
Richard's book, "Richard Mishaan Design: Architecture and Interiors" immerses readers in a world of creativity and innovation with his captivating design book that showcases the latest trends and offerings in interior, architectural, and landscape design. The carefully curated collection of projects reveals a harmonious blend of form and function, where each design is a testament to their passion for creating spaces that elevate the human experience.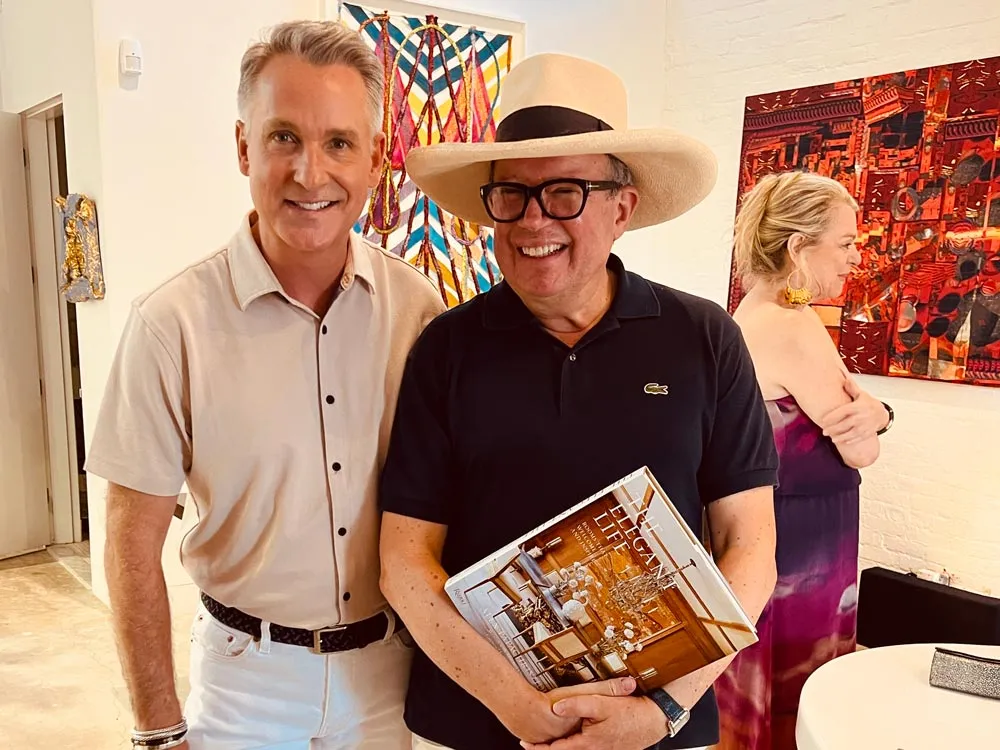 Alex Papachristidis' book, "The Elegant Life: Rooms That Welcome and Inspire," features recent interiors that are classic with an unexpected twist. I would say that for those who find joy in the art of entertaining at home, this book is an absolute must-read! Bursting with creativity, and brimming with practical ideas, it serves as an invaluable guide to elevating the home-hosting experience to new heights.

Whether you're a seasoned host or just starting your journey as an entertainer, this book's wealth of inspiration will leave you eager to open your doors and create cherished memories with loved ones.
Both design books will hold a place of honor on the coffee table in our apartment. They add a touch of elegance and sophistication to our home while also serving as a cherished source of creative ideas and design insights.
---