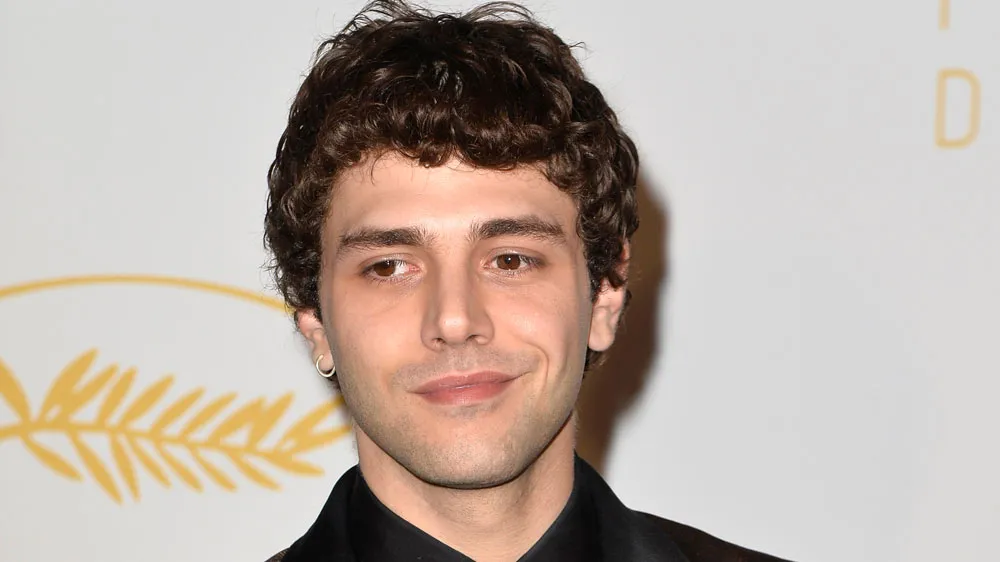 Don't Expect a Xavier Dolan Film Soon – Out Director Doubles Down on Retirement
In July, Canadian actor/director/writer Xavier Dolan told the Spanish-language website El Pais he was retiring at the age of 35. He later refuted the claim, saying the journalist exaggerated, but the publication produced a transcript that what was written was said by Dolan.
This week in the pages of GQ France, the director doubled down on his thoughts. In an interview with actor Lucas Bravo ("Emily in Paris"), Dolan, one of the most prominent talents in Canadian cinema since his auspicious debut "I Killed My Mother" in 2019, was asked if he was truly planned to be "the youngest retiree in cinema." He answered: "I've come to a point in my life where I have to accept that even if I have an idea that inspires me, knowing what awaits me in post-production with promotion causes too much pain. It's too much to make it worth shooting again."
He added that he is not bitter, he just lacks the desire to helm a film or a television project. "I am too passionate about my job to be confronted with the lack of passion and rigor of other people who intervene later in the life of a film. Too much passion to face the fact that people don't want to travel to see my film or subscribe to a channel to watch my series. I don't want to be confronted with this information again. Hayao Miyazaki said that making films only brought suffering. And that's somewhat true."
Dolan's rise to fame was unusual – at the age of 19 he took Cannes by storm with "I Killed My Mother," a film he wrote, directed, starred in, and produced that won three awards. The openly gay Dolan wrote the film as a teenager and said it is "semi-autobiographical." "Heartbeats," his next film, won another award at Cannes the following year. In 2012 he took home the Queer Palm for his trans drama "Laurence Anyways." In 2014 he was awarded a Jury Prize for his intense drama "Mommy;" then won the prestigious Grand Prize for "It's Only the End of the World," which was thought a controversial choice.
But despite his awards streak at Cannes, Dolan's films are largely little seen outside of art houses and niche streaming services. He has yet to make a film in Hollywood, though he made his first English-language film, "The Death & Life of John F. Donovan," in 2018 with a starry cast (Kit Harington, Jacob Tremblay, Natalie Portman, Susan Sarandon, Kathy Bates, Thandiwe Newton, Ben Schnetzer, and Jared Keeso) that received a poor distribution and reviews. His last major project was the limited television series "The Night Logan Woke Up" for Canadian television.
Dolan told Bravo that he's content in his personal life, but his professional one has brought him disappointment. "But my career is atypical, tumultuous, with advantages and disadvantages. The more time passes, the more my life and career progress, and the more I realize that certain fantasies are incompatible with my reality. It is a constant mourning."
What is also contributing to his decision is the state of the world, which Dolan sees as dire. "I usually read Apple News when I wake up in the morning. I only see bad news, all the time. The world is burning, our civilization is coming to an end. The planet will rebuild itself but we humans are reaching the end of a chapter. We are heading towards a monumental change in our existence and many remain in denial. It makes me lose a lot of hope in our humanity. The idea of making a film for the cinema suddenly becomes very ridiculous. Ten years ago in Cannes, journalists asked me where I saw myself in twenty years. And I always answered: dead, of course. I was accused of being alarmist. I can not stand it anymore. This word should be banned from now on. There are only alarms."
Whether or not Dolan's retirement will be for a year, five years, or twenty remains to be seen. But, as the film site World of Reel concluded: "If you are Dolan and your last three films have failed critically, then what should your next move be? Dolan has been a polarizing figure for many cinephiles. After surprising the film world, in his mid-20s to boot, with well-received fare such as 'Laurence Anyways,' 'Mommy,' and 'Tom at the Farm,' his last there films were just not that good."
Dolan remains a much in-demand director of television commercials and music videos. He has also been seen in acting roles in his own films, as well as "Boy Erased," "Bad Times at the El Royale," "It Chapter Two," and "Lost Illusions," Xavier Giannoli's film that won a 2022 César Award for Best Film. Dolan was nominated for Best Supporting Actor.
---