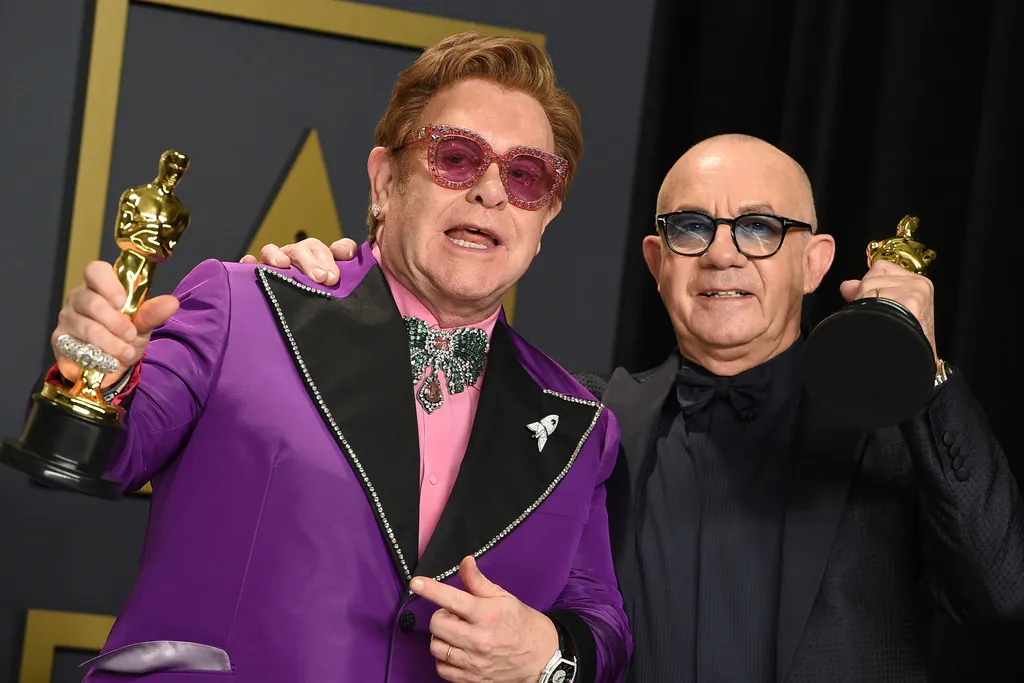 Rock & Roll Hall of Fame Ceremony Live this Year, with Elton John and Chris Stapleton Performing
Mark Kennedy
READ TIME: 1 MIN.
Elton John, Brandi Carlile, Dave Matthews, H.E.R., Chris Stapleton, St. Vincent and New Edition will perform at this fall's Rock & Roll Hall of Fame induction ceremony, which will be broadcast live for the first time.
The ceremony will be live on Disney+ on Nov. 3 and streamable afterward. ABC will air a special featuring performance highlights and standout moments on Jan. 1.
"The Rock & Roll Hall of Fame induction ceremony has been the home to some of the most memorable moments in music history and celebrates the immeasurable impact these artists have had on the industry and culture," said Rob Mills, an executive vice president for Walt Disney Television, in a statement. "We are so excited to offer audiences a front-row seat."
The inductees this year include Missy Elliott, Willie Nelson, Sheryl Crow, Chaka Khan, "Soul Train" creator Don Cornelius, Kate Bush and the late George Michael.
The Cleveland-based institution also included The Spinners, Rage Against the Machine, DJ Kool Herc, Link Wray, Al Kooper and Elton John's longtime co-songwriter Bernie Taupin.
The induction ceremony will take place at the Barclays Center in New York City.
Nominees were voted on by more than 1,000 artists, historians and music industry professionals. Fans could vote online or in person at the museum, with the top five artists picked by the public making up a "fans' ballot" that was tallied with the other professional ballots.
---