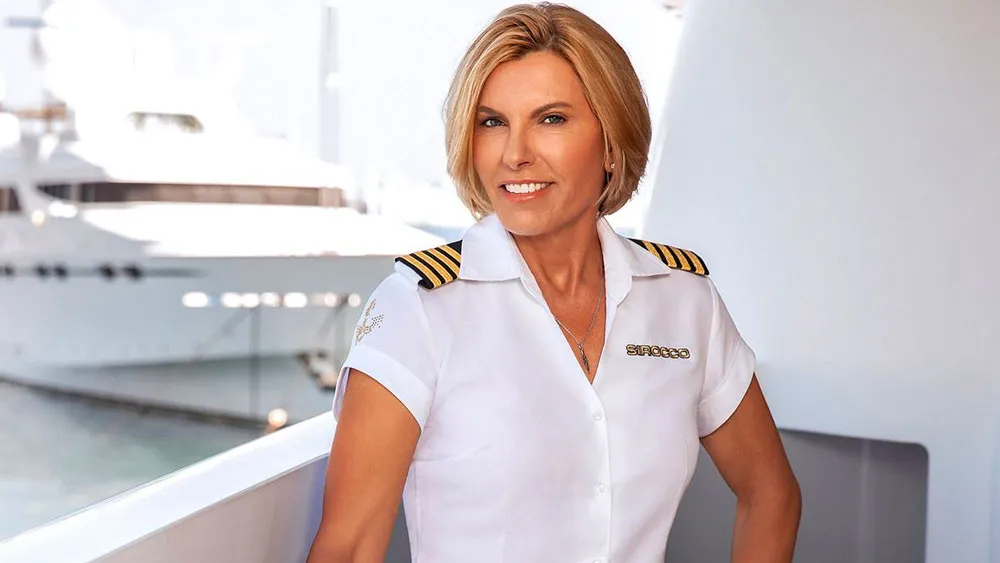 EDGE Interview: On Season 8 'Below Deck Med's' Captain Sandy Yawn Navigates Stormy Waters
Captain Sandy Yawn is a renowned super-yacht captain with over 30 years of international maritime experience, which is likely why she was tapped to helm the luxury yacht on Bravo's "Below Deck Mediterranean" in 2015, now in its eighth Season.
As viewers of "Below Deck Mediterranean" know, running a luxury yacht is not without its share of drama, as the opening episode of the Season 8 showed earlier this week as she needed to deal with some serious personnel issues Two crew members were unable to board due to visa delays, and a third appeared to have falsified his personnel record, which Captain Sandy dealt with in a direct manner. (The crew member left for personal matters.)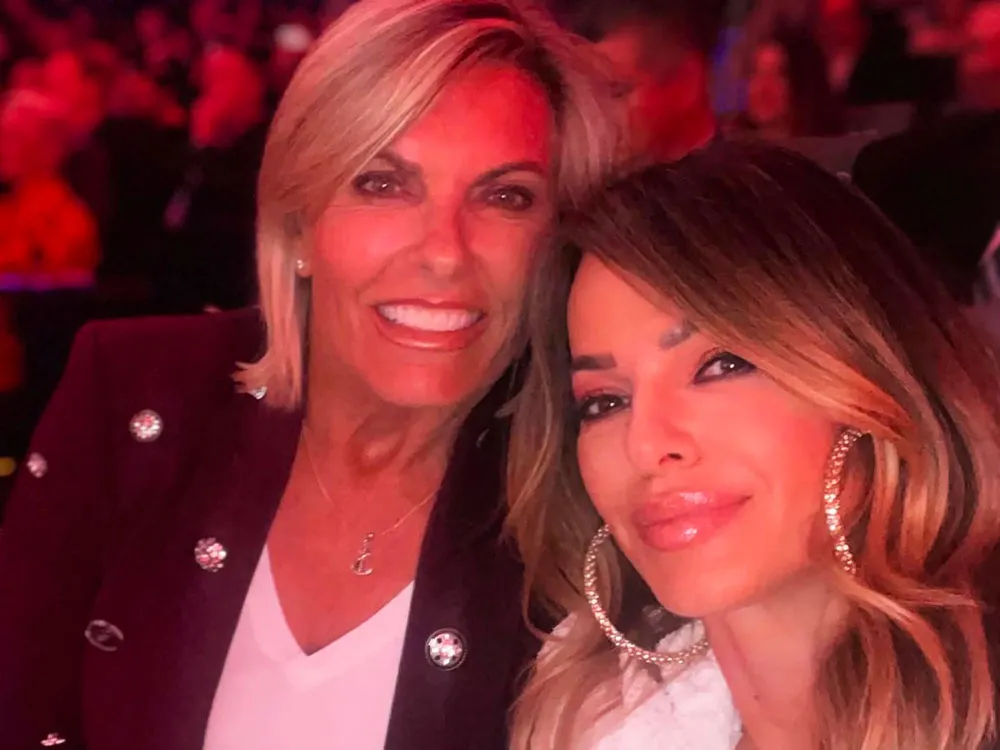 On the personal side, Captain Sandy recently shared some important news: her engagement to her longtime partner Leah Shafer, . "The super-yacht captain, 58, met Leah, 49, in Los Angeles in 2018 after the gospel singer and skin aesthetician contacted her privately on Facebook months earlier," wrote E!
"It was like a spiritual connection in the beginning," Captain Sandy told the website Cheat Sheet "She has a passion for inspiring through music and the youth. And broken people and so do I coming from the gospel industry. That's what brought us together. And then, of course, the attraction and falling in love with a beautiful soul and knowing you want to be with someone forever. I've never felt that way before."
Due to her leadership skills, Captain Sandy is a much sought-after public speaker, businesswoman and author. Earlier this year she published "Be the Calm or Be the Storm: Leadership Lessons from a Woman at the Helm," in which she shares the leadership skills and critical thinking inherent to being a captain that can empower anyone to navigate their way to a successful life.
EDGE spoke to Captain Sandy about her leadership skills, what to expect on Season 8 of "Below Deck Mediterranean," and when she plans to marry.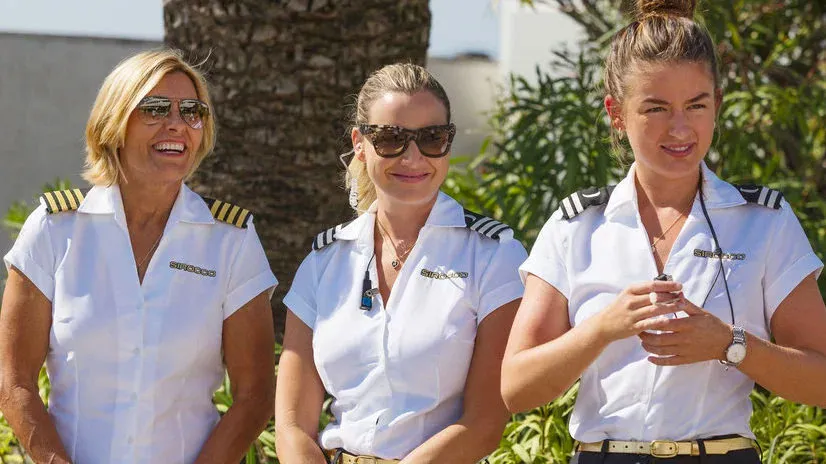 EDGE: How did you get your start in yachting?
Sandy Yawn: I answered an ad in the newspaper years ago. I got the job washing boats. I learned how to clean boats and I think that's important when learning about the yachting industry.
EDGE: Was it rare, at the time, for a female to go into sailing?
Sandy Yawn: No, not for washing them. There were a lot of females washing boats. It was rare for a female to be at the helm of a boat. Also, rare for us to run them and command them.
EDGE: What can you tell us about "Below Deck Sailing Yacht" Season 8?
Sandy Yawn: For this season, our backdrop is the Italian Riviera, and it is absolutely stunning. You're going to see some beautiful villages where we drop anchor. I think the viewers are just going to be wowed. It's absolutely beautiful. In the trailer, you see me getting angry and you are probably wondering who it is directed to. Do I fire them, or do I keep them? I like the hook and how Bravo keeps you hanging. I'm looking forward to the drama and to seeing what happens below deck because I don't see it. Since I am a captain, the crew doesn't really act like that in front of me. So, the viewers and I will find out together what is happening down there.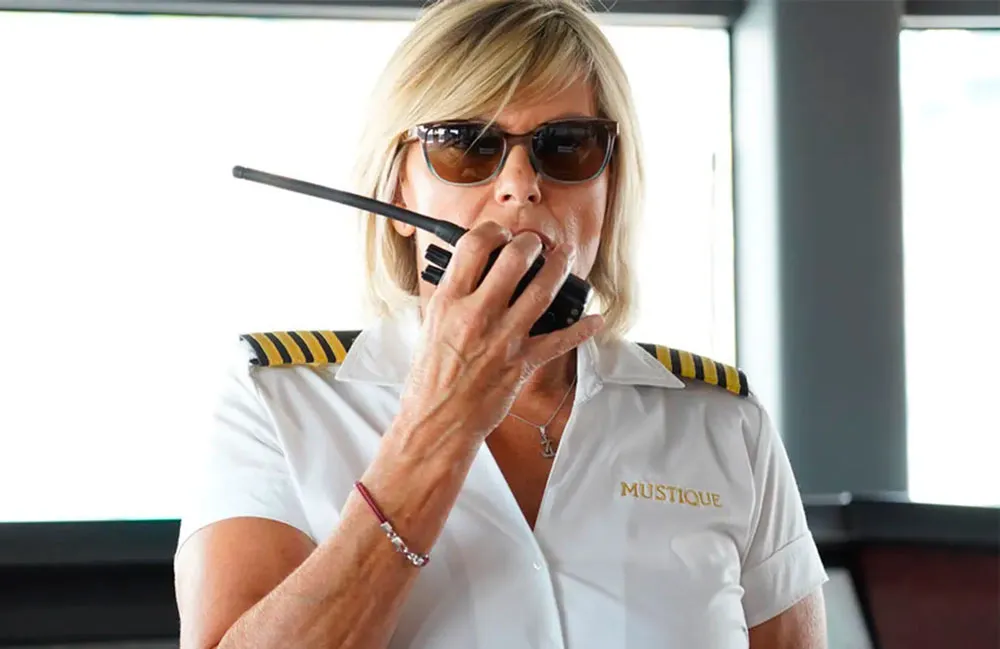 EDGE: Tumi Mhlongo and Luka Brunton (Who have both previously appeared on different seasons of Below Deck Down Under) are returning for this sail. Is it helpful, as a captain, to have crew members who have already experienced the show?
Sandy Yawn: Yes! A returning crew member, whether it's for the show or not, is great. They know the boat well. They know me and they know my expectations even though it may be a different boat.
EDGE: When it comes to the crew's shenanigans, how real is the drama?
Sandy Yawn: I think it's important for people who watch to know that they never tell us how to act. They never tell us what to do, we are just doing our jobs. We are not actors, so it is all real. Imagine me trying to act without taking an acting class. I am not a good actor, and I don't think the crew is either. They are doing their job and they're very passionate about their jobs. Our show is not scripted.
EDGE: What has it been like for you to be on the show?
Sandy Yawn: Incredible! In the beginning, it was scary. I had no idea how big the TV show was, and I had no idea what I was stepping into. At first, I thought maybe it was a YouTube channel. I just wasn't paying attention. It is cool getting recognized, but now it's next level. The respect from the public is amazing too. I feel like I have a responsibility to the viewers. A lot of people have said to me, "I love your leadership." That's why I wrote "Be the Calm or be the Storm."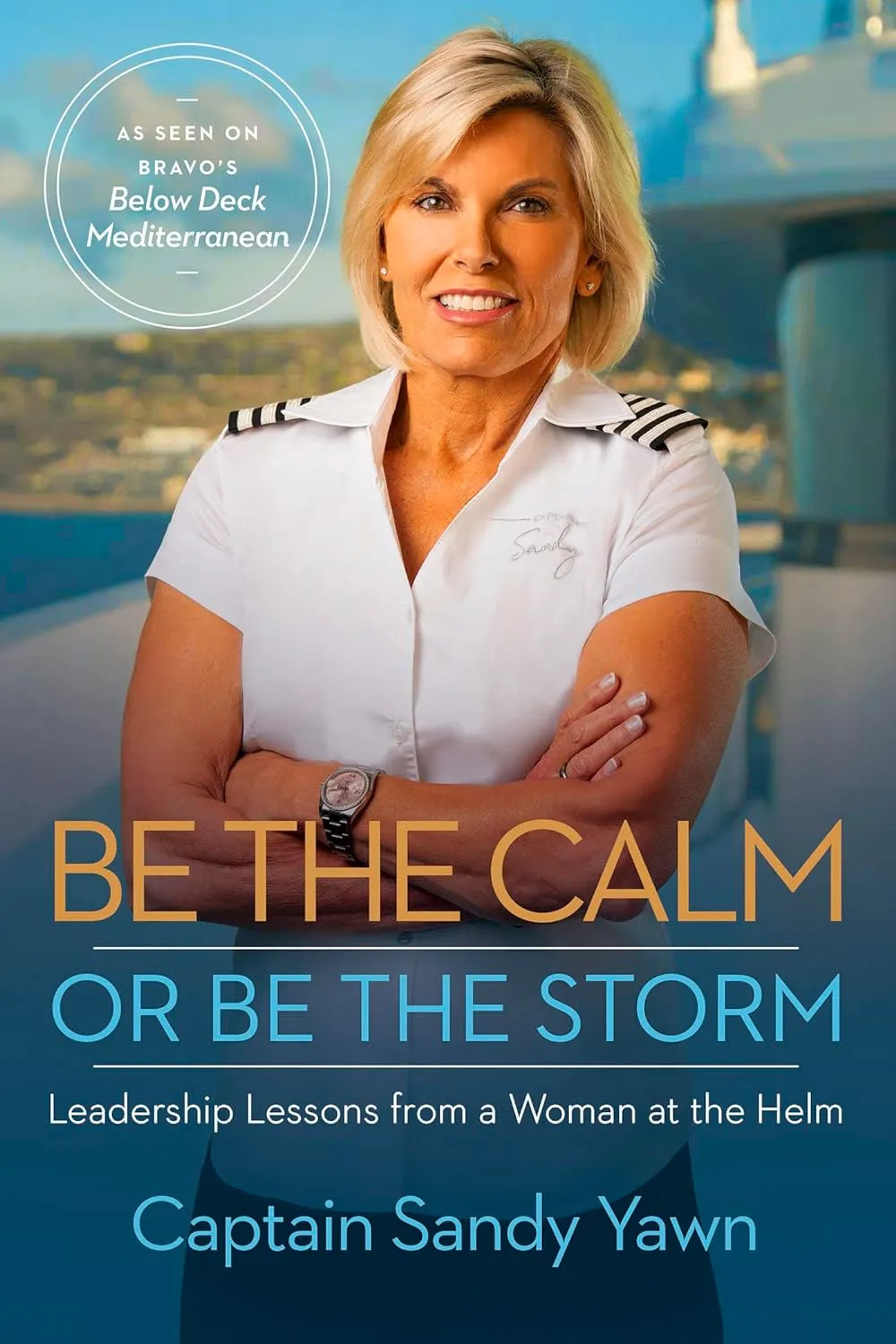 EDGE: There is a lot of talk about your leadership skills and what a great leader you are. What was it like for you to have fans read your book?
Sandy Yawn: I didn't go to leadership school. What I did was treat people how I wanted to be treated. That's how I lead. I've worked for people who were hard, and I thought I would never treat anyone the way they treated me. I will always consider the human being first before the role of the job. The idea for the book was brought to me. I didn't seek to write a book, just like I didn't seek the show. I feel I have a responsibility to the fans and to the viewers to stay authentic to myself and show them who I truly am. I love maritime and I love Bravo. Everyone that I've worked with at the network are incredible human beings. We all have the same primary goal of doing our jobs and delivering something that's authentic for the viewers.
EDGE: Like yachting life has its challenges, what is your advice for staying centered in any situation?
Sandy Yawn: Know what your true north is and what your primary purpose in life is and stay true to them. I will never let this TV show define who I am. I am solid in who I am as a human being. Being on TV is something that I never thought I would aspire to be on. If there's a front row, I am the one looking for the back row. I don't like to be the center of attention. If you don't have to be the center of attention, then life is going to be easy for you because you're not always fighting to be in the center. Be solid in who you are as an individual and show up as who you are and never who you think people want you to be.
EDGE: What has changed for you since Below Deck fame?
Sandy Yawn: Privacy. You don't really have it anymore. Your life is out there. It's so interesting. I used to be a mess and my friend said to me, "All of a sudden you care about what people think of you. You didn't before." I thought good point. My friends make sure that I don't live with my head in the clouds. Sometimes they have to slam me back on the ground really hard. They remind me of who I am and never let me go to that place and I'm so grateful for that.
EDGE: Congratulations on your recent engagement to Leah. Has she started the wedding planning?
Sandy Yawn: Yes, she has. We have decided it's going to be in February, and we want our feet to be in the sand without shoes, wherever it is.
For more on Sandy Yawn's book "Be the Calm or Be the Storm: Leadership Lessons from a Woman at the Helm," follow this link.
Season Eight of "Below Deck Mediterranean" airs Mondays at 9 p.m. ET/PT on Bravo.
---