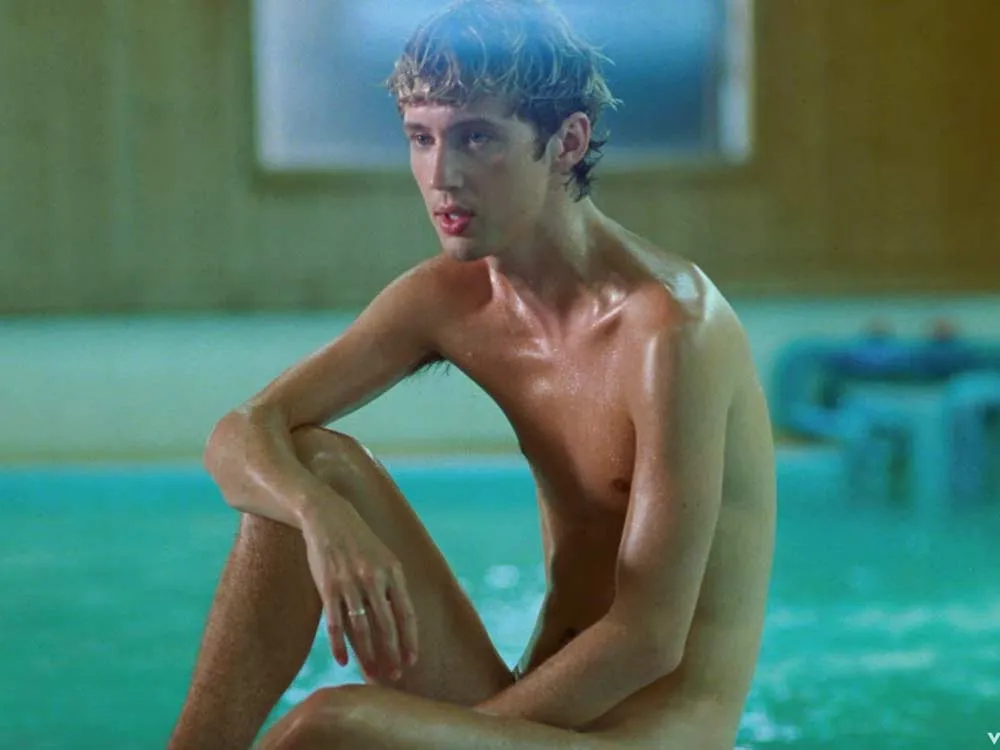 Troye Sivan Opens Up about the Post-Breakup 'Hope' Powering his New Album
The sexy, happy vibe from the first two singles off Troy Sivan's forthcoming album spring from his breakup blues, the out Aussie star has revealed.
The new album, titled "Something to Give Each Other," was created in the wake of Sivan's breakup with his boyfriend of four years, Jacob Bixenman. But the heartbreak, while real, turned into a source for joyous inspiration for the new album's party vibe.
"When you're going through a breakup or a tough time there's this moment where you realize that in this sorrow, there's also possibility and hope," Sivan told Entertainment Weekly.
"There's all this possibility of, 'Where are you going to go? What are you going to do? Who are you going to meet?' I love sharing that with people, having just been through it."
"Hedonism, too, was part of the ride, as evidenced by the sticky, sultry, choreography-filled bacchanalia in the video 'Rush,'" the lead single from the new album. The twink-filled, sexy video for "Rush" dropped in July and hit the summer like a dose of rave-infused, horny sunshine.
"'Rush' is sort of this turbo party," Sivan explained, whereas the album's second single, "Got Me Started" – released last week – "was always a bit more like when you're feeling yourself and moving solo through the world and encountering all of these people along the way."
Talking about the new album, Sivan recalled how he "had a lot of friends have that conversation with me when I was going through my breakup. 'Oh, but you know, you're gonna be okay, and there's so many people out there...'" Sivan told Apple Music 1 host Zane Lowe, JustJared reported.
"It's hard to hear it at the time," Sivan continued, "and you know, you kind of doubt it. And then I lived it, and it was this journey that took way longer than I thought it was going to, way longer than it probably should have. But I lived it, and it just felt so mind-blowing to me that they were right."
As EDGE noted when "Got Me Started" dropped, the most recent video features Sivan "sitting pretty and naked by a pool" while "couples kiss, caress and express their queer identities all around as Sivan dances and feels the vibe."
Sivan's inspiration wasn't all drawn from post-breakup navel-gazing, or even a renewed sense of possibility after long term coupledom, though.
"I'm obsessed with the idea of global pop, and I wanted this album to feel very global," Sivan told EW. "I was so inspired by traveling, and I had a really amazing summer this year bopping around Europe, and I spent so much time in Asia in 2019. We went to Berlin to make the 'Rush' video. We went to Bangkok to make the 'Got Me Started' video. I wanted to reflect the idea that pop music really, really can bring people together."
---
Kilian Melloy serves as EDGE Media Network's Associate Arts Editor and Staff Contributor. His professional memberships include the National Lesbian & Gay Journalists Association, the Boston Online Film Critics Association, The Gay and Lesbian Entertainment Critics Association, and the Boston Theater Critics Association's Elliot Norton Awards Committee.