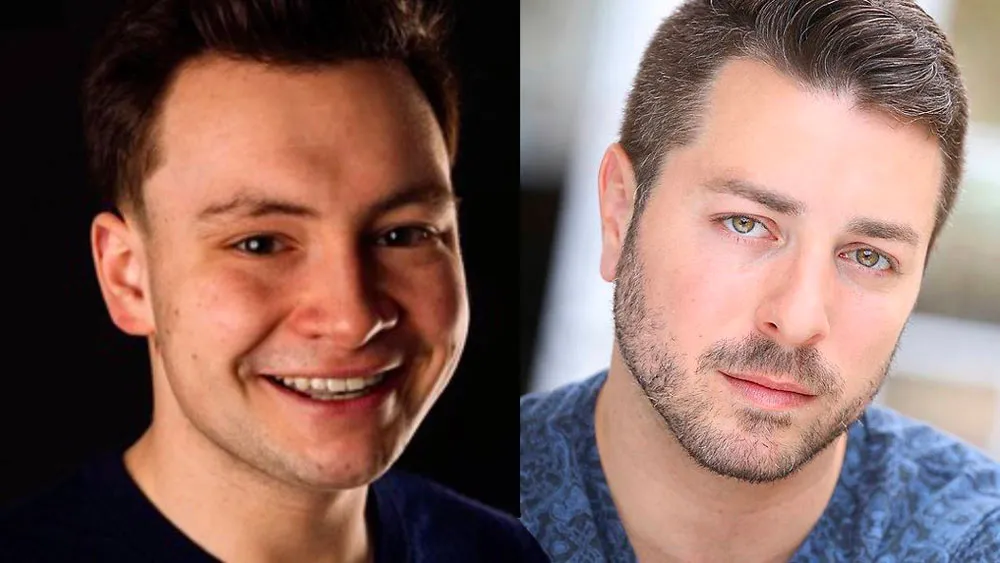 Review: Vintage Gay Comedy 'Norman, Is That You?' Gets New Life in Newport
Newport Playhouse and Cabaret is tucked in nicely in a section of town that is very unassuming, far from the glitz and glamor of the island's bustling tourist community and its famous homes and parks. In an industrial looking area, this 40-year-old venue creates a kind of magic not found in the theaters for decades. It's a throwback, but a very pleasant one: Dinner, then a show and a cabaret, all in one night, makes for a fun weekend outing.
"Norman, Is That You?" is a breezy offering from playwrights Ron Clark and Sam Bobrick; it opened on Broadway in 1970 at the Lyceum Theatre and closed after just 12 performances, notably featuring the great Maureen Stapleton as Beatrice. In the 1976 a film version, the Jewish identity of its parents was changed to African-Americans, with Redd Foxx and Pearl Bailey cast as parents grappling with the discovery that their only son is gay. Was it because the premise was too shocking for early '70s audiences, or was it a poor production that led to its short run? For this production, director Tony Annicone sets the play in New York in 2014, and restores the parents' original ethnicity.
Ben Chambers (Rick Bagley) discovers his wife, Beatrice (Sandi Nicastro), has run off with his brother after years of supposedly happy married bliss. He decides to visit his only son, Norman (Zachary McGetrick), a window dresser/designer in New York City, but arrives to find him living with his lover, Garson Hobart (Alex David). Ben wants only to be consoled by his son, and of course the situation sets in motion his own doubts about the way he and Beatrice could have raised him better or, indeed, what they could have done so "wrong" as to produce a gay son.
Ben buys books on homosexuality to better navigate his son's lifestyle. He even hires Mary, a prostitute (Layla Angel Vafiadis), to "change" Norman into a straight man, with unsurprising and comic results. But these reactionary methods upset Garson, who is a counselor and wishes that Ben not only accept his son as gay, but himself as a second son. For her part, Beatrice realizes her mistake in running away with her brother-in-law, but doesn't want to return to her marriage with Ben. Instead, she wants to live with Norman. And then there's Mary, who just lingers, hoping to please somebody no matter what.
In updating the time to 2014, Annicone also changes the play's original ending, in which Norman joins the Navy and the Chambers invite Garson to live with them. Here, the parents are told they need to accept Garson's view of things; it makes for a breezy, funny conclusion, Bagley makes a deft fun with playing a befuddled dad figure. McGetrick is delightfully awkward, yet endearing as Norman. Layla's Mary is pitch-perfect as a call girl, and Nicastro spouts one liners left and right with glee as she discovers what's really happening in her life.
Some of the funniest moments come from David as Garson; he prances about the stage stealing every scene, and we're all for it. He's delightful as the lover/counselor. And while "Norman" doesn't resolve the deeper issues of family acceptance, it's a fun ride watching this family try their very best.
"Norman, Is That You?" runs through August 31st at The Newport Playhouse and Cabaret Restaurant 102 Connell Hwy Newport, RI 02840, for tickets call 401-848-PLAY (7529) or visit www.newportplayhouse.com
---