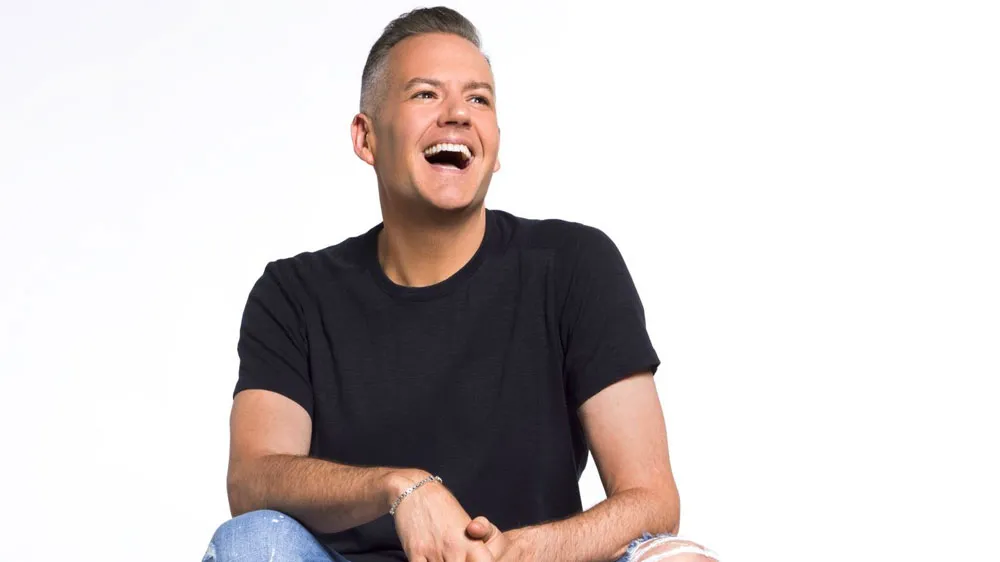 The Hilarious Ross Mathews Has 'Gotchu, Gurl!' On New Tour
Since he first appeared on "The Tonight Show with Jay Leno" 22 years ago, Ross Mathews has established himself as one of the television's go-to comedians. For seven years he was a regular on the late-night Chelsea Handler show, had his own entertainment show on E!, and is presently a regular on two programs – co-hosting "The Drew Barrymore Show," and as a regular guest on "RuPaul's Drag Race."
Mathews is also host of the podcast "Hello Ross," he wrote the books "Name Drop" and "Man-Up: Tales of My Delusional Self-Confidence," he created the clothing line RossXRoss with Toronto-based designer Ross Mayer, and he has a collaboration with KAFTKO, designing four sold-out kaftan designs. Additionally, Ross is the CEO of Bubbly Brunches, a drag brunch business with brunches all over the United States and Mexico, partnering with some of the largest hotels and casinos in the world.
In his personal life, Mathews married Dr. Wellinthon García, a Long Island educational administrator, a year ago this week. They were married at a ceremony in Puerto Vallarta, Mexico.
Talking of his "I Gotchu, Gurl" tour, Mathews said: "After the past few years, we all deserve a fun night out full of stand-up, cocktails, games and major LOLs where everyone is welcome, and I gotchu, gurl!"
Added the comedian: "All you have to do is show up – 'cuz I gotchu, gurl!'"
EDGE spoke to Mathews about being on the road again and his pop culture fascination.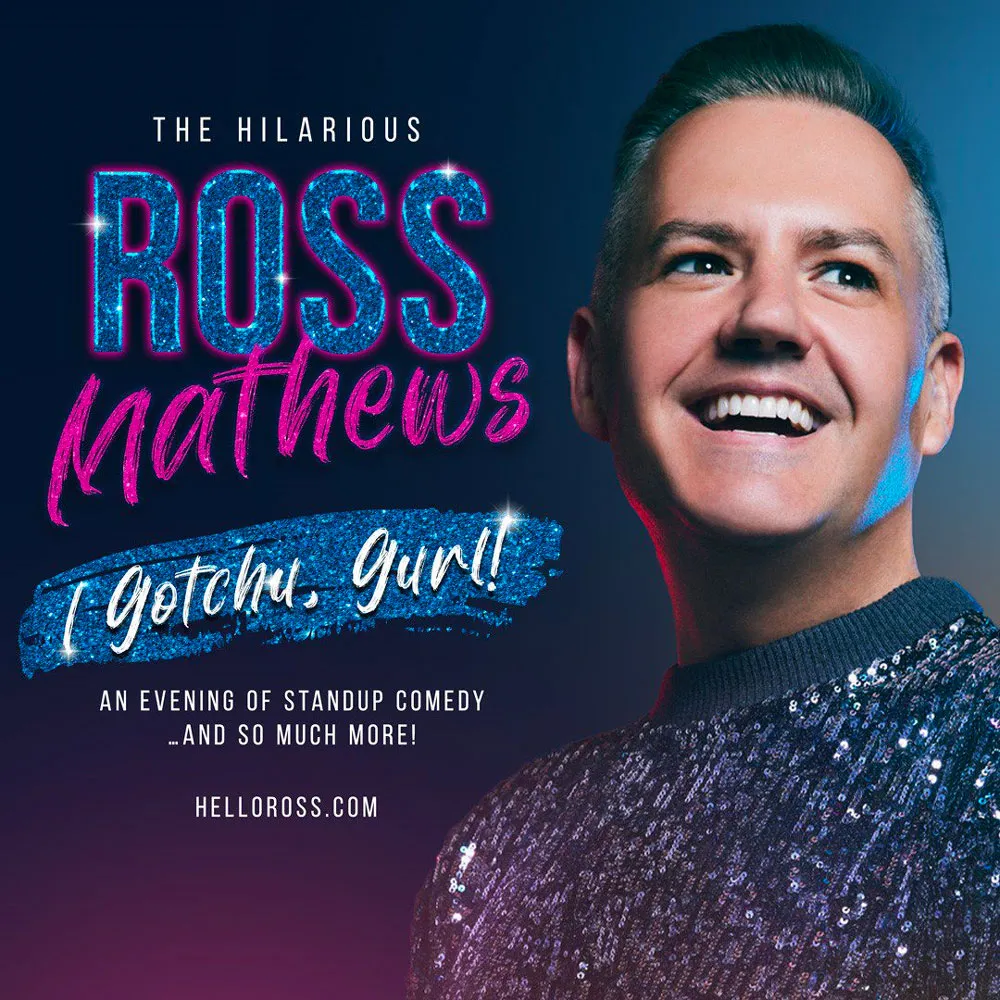 EDGE: Can you tell us about your show?
Ross Mathews: Oh my gosh, I'm so excited to go back out on the road again. Do you remember fun? We used to have fun before the Pandemic. It is all about shutting that door on the outside world and just having fun again. It's me doing standup and so much more. I'm on stage for about 45 minutes, and then we turn it over to the audience. We play games and there's questions & answers. What I love about that show is that each one is different every night. Even though I'm going all across the country, what I'm doing in Boston will never be heard or repeated again. I don't even know what's going to happen.
The reason I'm calling this show "I Gotchu, Gurl!" is because it's kind of that special relationship between a gay guy and his straight girlfriends. It's about how we take care of each other and how we've got each other's backs. If we go out and you go too hard, I will hold your hair while you throw up, and while I'm back there, I'll French braid your hair for you.
EDGE: You love stand-up. Is that something that is well known?
Ross Mathews: I was on "The Tonight Show" for 14 years and I wrote everything I ever said. I was on "Chelsea Lately" for seven years with some of the funniest standup comedians ever. I wrote everything I ever said when I would guest host for her. I've been on the road for two book tours and standup shows across the country. I know people think of me as the red-carpet host or the funny guy on these talk shows, but I love standup. I have been doing it for 20 years. I love getting on stage and creating that moment and that relationship with the audience. There's nothing like it.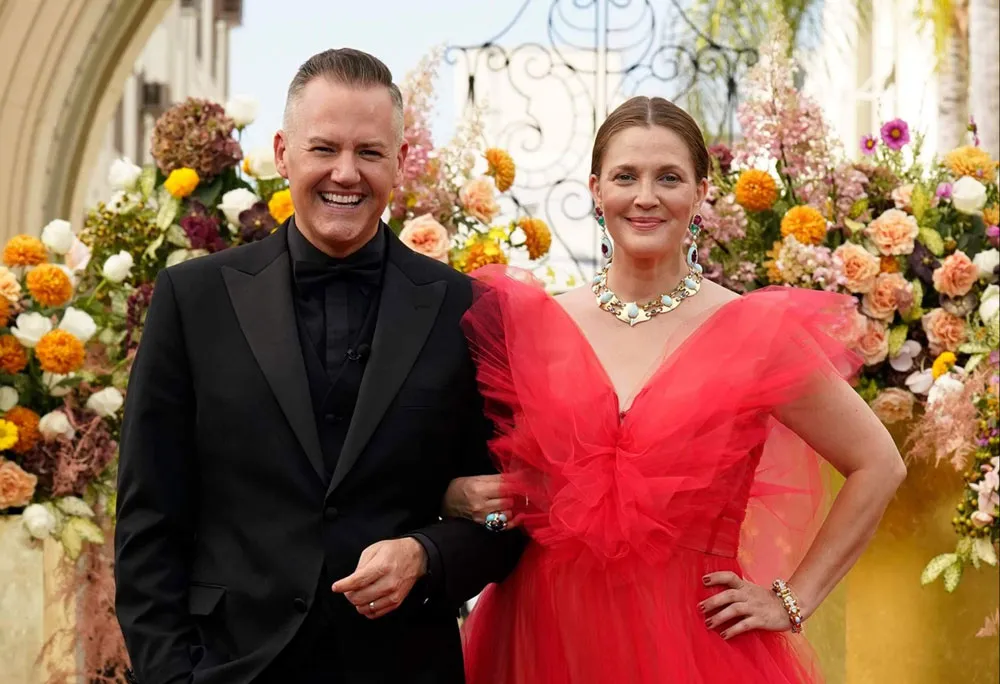 EDGE: Have you always been fascinated with po culture?
Ross Mathews: As a kid growing up in a little farm town, I would look at TV and show business and think, "They cannot be on the same planet that I'm on." It felt like I was getting a magazine from Mars and they weren't human beings. I would watch the Oscars and just think, "This is going be in the history books." When I studied the American Revolution in high school, while my teacher was talking, in my head I would cast which actors would play the people – Tom Hanks would be that character, and Julia Roberts would be that person. It just made it all much more interesting.
I've just been riveted by pop culture since I was little. Now I get to step into the middle of it all and talk to these people that I cast in my head. My last book was "Name Drop." In it, I talk about people I've met. There's nothing's off limits, and I tell stories of what it's like up close and personal.
EDGE: Have you ever received any type of backlash from name dropping?
Ross Mathews: No, never! I do not do it with malice. I am name-dropping from a super fan POV. Even when it's not a flattering story, I still own my part in it. I have no interest in burning a bridge or making anyone feel yucky. I'm just spilling the tea of what really happened when I met these people.
EDGE: Can you talk about the magical connection between you and Drew Barrymore?
Ross Mathews: It is absolutely one of the biggest surprises of my life. I came to New York, in the middle of the pandemic to see my boyfriend (now husband) at the time. We were dating, separate coasts, through Zoom for months. It was October of 2020; Drew had just started her show in September, and was alone in the studio. A friend of mine was working on the show and asked me to come in for a day. When I came in, two things were happening in my life: I had lost my mom, and I was feeling lost during COVID. We just found each other. We didn't know it at the time, but we needed each other. Drew is a good, kind, and beautiful person. We just fit. It was this instant "I've got your back," and she had mine. Drew told me that I came and rescued her, but what she doesn't know is that she rescued me.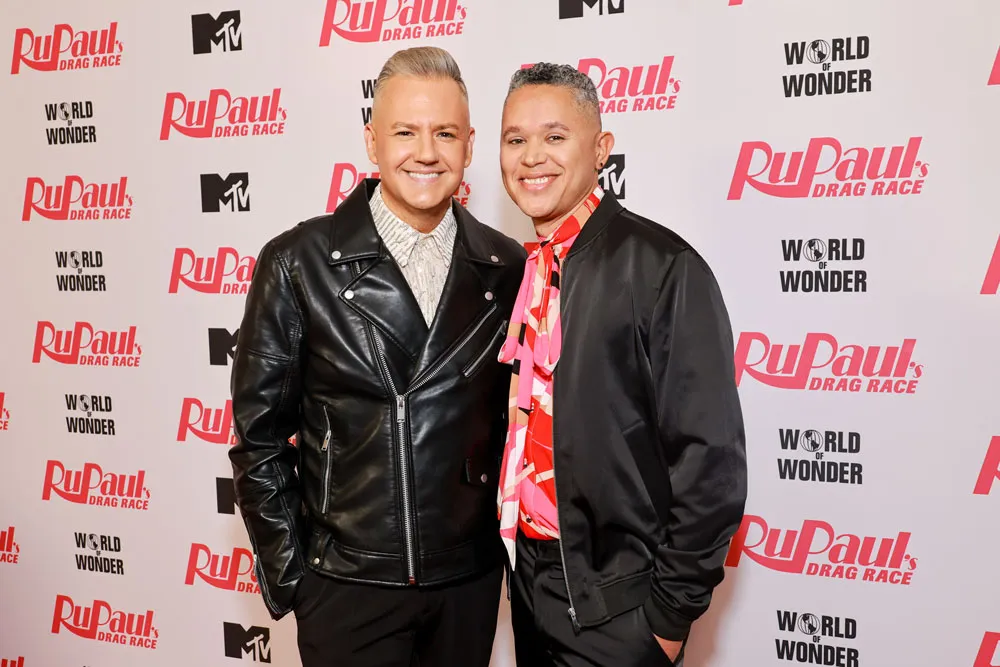 EDGE: What have you enjoyed most about being a judge on "RuPaul's Drag Race?"
Ross Mathews: I'm the super fan that won the golden ticket. I was watching and loving this show every week. I was going to drag brunch every weekend, screaming and raising my dollar bills in the air when they came out or did a death drop. I was asked to do a guest spot and then they asked me to stick around. That's been the story of my career. I just sort of pop in and stay. I love getting a front row seat to this amazing show. It's such infotainment in terms that it is educating the culture at large about our queer culture. It's bright and colorful, but it is so smart and purposeful.
EDGE: You are a contestant on the show. What's your drag persona and name?
Ross Mathews: I think my name is Nelly. Just Nelly. I'd like to think that I'd be a big slut, but I would probably be a demure 1950s housewife who is very chic. I wouldn't be like overly sexual. Well, maybe I would. Who knows what would happen if you put me in a little pink nighty.
EDGE: You're where you are today because of......
Ross Mathews: My mother. She just made me feel like there was no reason why I couldn't do whatever I wanted.
EDGE: Happy Anniversary! [Mathews married Dr. Wellinthon García on May 7, 2022.] One year down; the rest of your lives to go. How will you and your husband be celebrating?
Ross Mathews: We're having these discussions right now. We're going to follow the traditional anniversary gift giving, so it's the paper anniversary. We've decided to follow those norms every year. The truth is, if I'm near him, I don't care where I am. He's the best human being in the world. He makes me feel like I can absolutely soar and that if I fall flat on my face, he will pick me back up.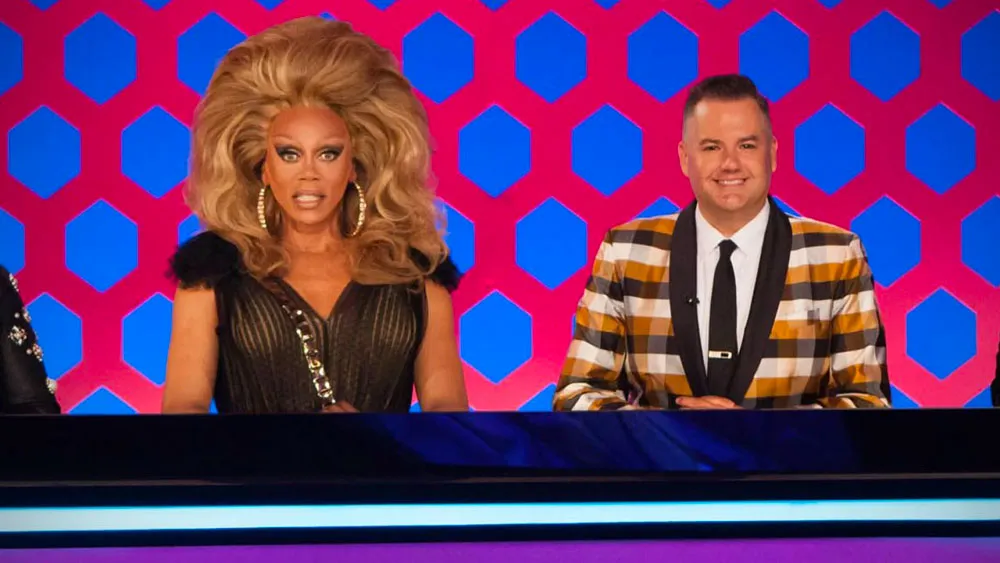 EDGE: What's next for you? Any new projects we should be on the lookout for?
Ross Mathews: Yes, but I can't tell you all about them yet. Season 4 of "The Drew Barrymore Show" is coming up next year. We are so excited to come back. It feels like our show has really found an audience. We are the fastest growing show in daytime now, which is phenomenal. We've really solidified ourselves due to her incredible name recognition, the talent that we get, and our chemistry. It's really feels great. Season 15 of "Drag Race" was phenomenal. I have other things that I can't talk about yet, but one day, I want to do a game show. I love to cook, so I'd love to write a cookbook. I'd love to do a children's book one day, especially in our climate right now. I think that'd be really important. The sky's the limit. Like my mom said, "Why not?"
For more information about Ross, visit his website and to purchase tickets to his June 9th show at the Wilbur, visit The Wilbur website.
---