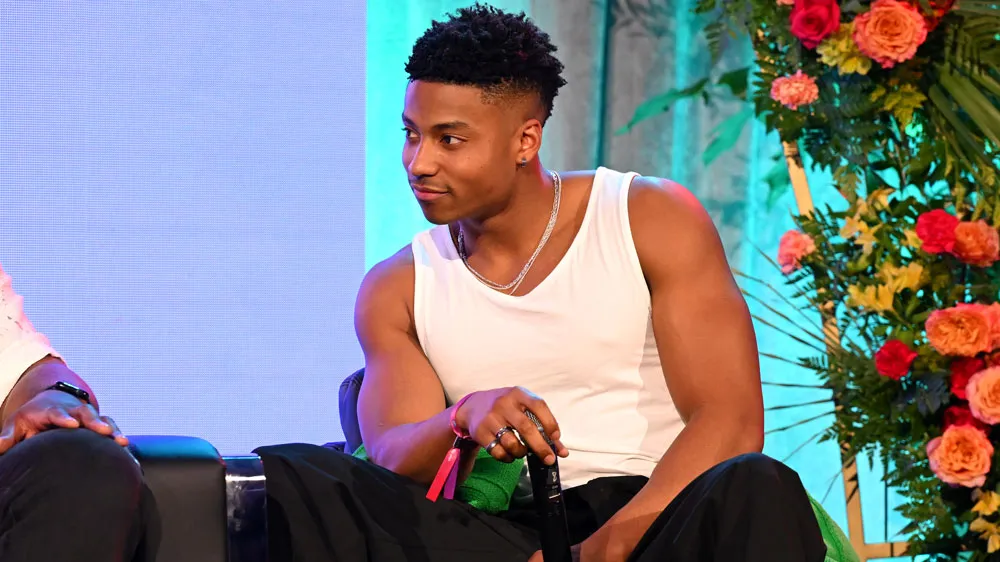 First Openly Gay HBCU Football Player Byron Perkins Reveals New Boyfriend
Byron Perkins is out and proud, and now he is ready to introduce the world to his boyfriend.
As reported by by News One, Perkins took to Instagram to celebrate Pride Month and made a point to introduce the world to his boyfriend, James "JD" Dunn.
On two separate posts, he shared that he "doesn't know a lot," but he knows "that he loves" Dunn.
Precious!
Perkins wrapped up his message with: "Happy pride, love."
Perkins is the first openly gay HBCU football player. After coming out in October 2022, he said that he didn't realize that his decision to live in his truth would make such a big impact.
"...I'm going to make a change and stop running away from myself. I'm gay...Yes, this is who I am, this is who I've been, and this is who I'm going to be. Simply put, I am who I am...," he wrote to his followers at the time.
A year later, he is continuing to break down barriers and expectations, and we couldn't be more pride.
"When we talk about the first person to ever do something, it always has to come with the caveat of why is it taking so long for this person to be the first," Johnson told NewsOne last year. "So as significant of a moment that it is, as important of a moment as it is, we also have to understand that the fact of the matter is that this is just now happening in 2022 still speaks to a much larger problem."
In an interview with Outsports, he also shared.
"Especially at an HBCU, young Black gay men need an outlet," Perkins said. "They need a support system. There hasn't been an out gay football athlete at an HBCU. I want to end the stigma of what people think. I want people to know they can be themselves."
Perkins added: "It's about that kid who's going to see this and think he can be himself too."
Well said. Keep doing you, Perkins.
Happy Pride!
---