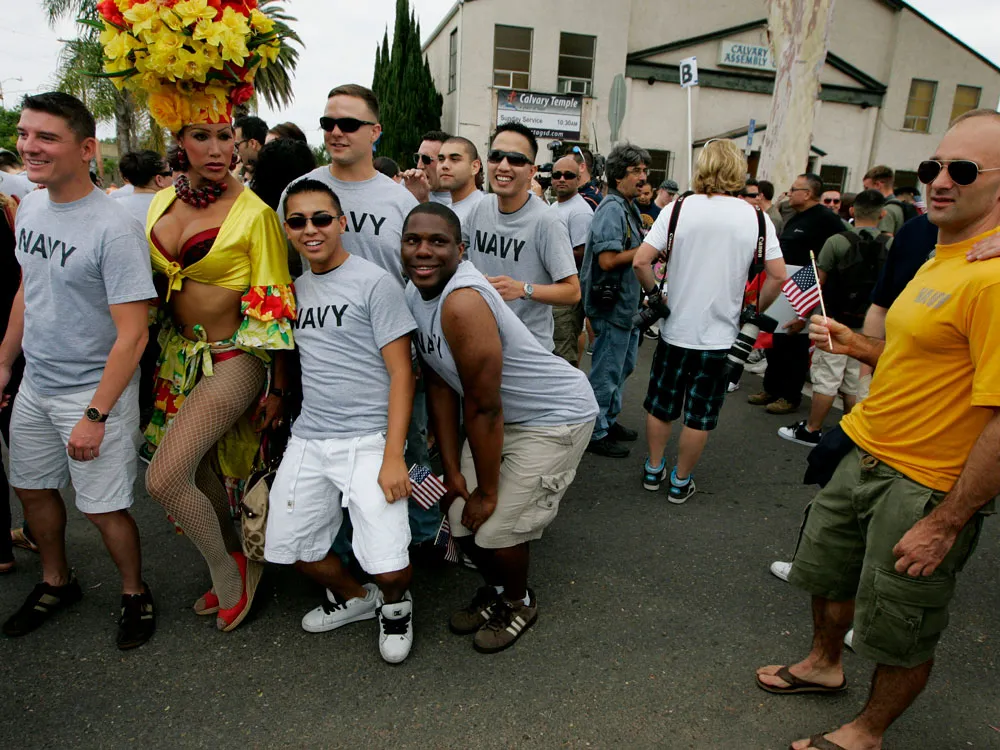 Now You See It... Navy Retreats from Pride Social Media Posts
Now you see it, now you don't. Such is the mixed message from social media posts from the US Navy concerning Pride. "The U.S. Navy's Twitter briefly went through an LGBT-themed makeover, before the military branch reversed course and removed the imagery," writes the website NTD.com.
"On Thursday, the Navy's official Twitter account included a special LGBT-themed banner showing two U.S. warships and an F-18 fighter jet leaving the colors of the rainbow flag in their wake. The icon of an eagle, shield, and anchor that the Navy has used in its Twitter, Instagram, and Facebook profile pictures was also modified on Thursday, with the eagle's feather's changed to match the rainbow flag colors."
The posts timed with the start of Pride month, but by Friday the queer-themed imagery was gone from the Navy's social media accounts. The Navy did not acknowledge the changes, "but the change was nevertheless spotted by watchful social media users. A Navy spokesperson did acknowledge the change in response to an NTD News request for comment," reports NTD.
"The US Navy posted graphics in support of the start of Pride month to honor the service, commitment, and sacrifice of the LGBTQ+ Service members and personnel who volunteer to defend our country," the Navy spokesperson said. "As we do with all Defense Equal Opportunity Management Institute (DEOMI) observance months, we will look for additional opportunities to celebrate the diversity and strength of our Sailors. Members of the LGBTQ+ community serve their country, fully contribute to the DOD mission, and deserve a welcoming environment which enables them to reach their full potential."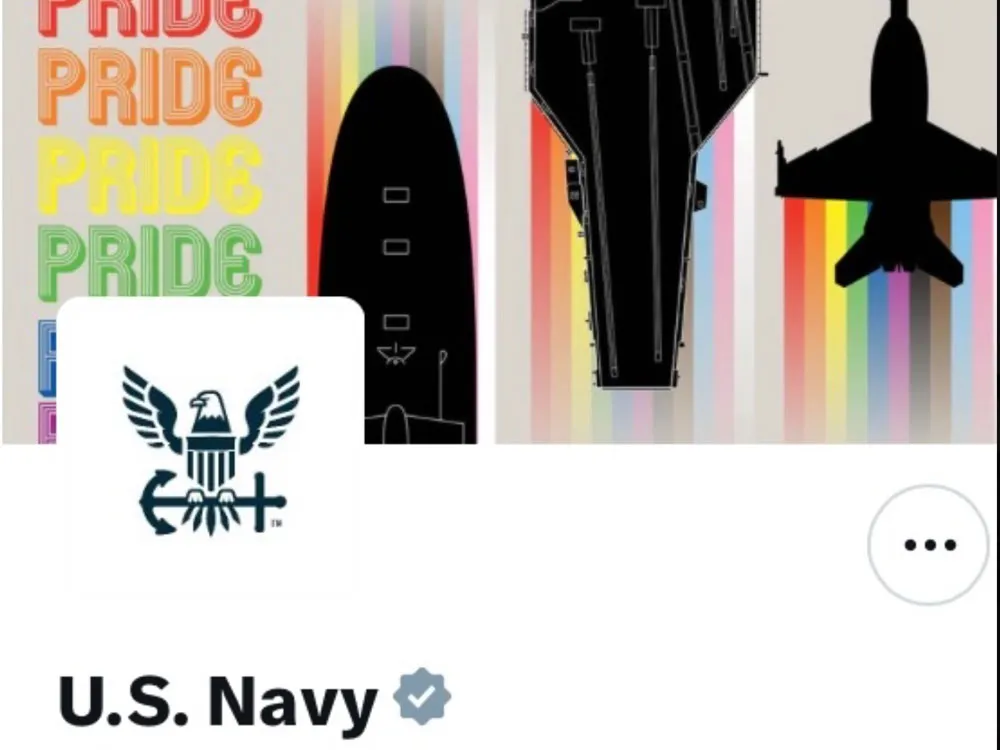 The Pride snafu comes as the US military is under fire from conservatives for embracing LGBTQ+ culture. "Numerous Republican lawmakers have questioned various components of the U.S. Department of Defense (DOD) for its focus on "diversity and inclusion" and whether the military is being used as a venue to promote "woke" social and political agendas," reports NTD.
"On Thursday, a government watchdog organization called the Functional Government Initiative (FGI), announced it had documents obtained through a Freedom of Information Act request that showed at least two Navy officials emailed back and forth about ways to share LGBT-themed imagery during June last year without stirring up objections from the military branch's own recruiters."
---