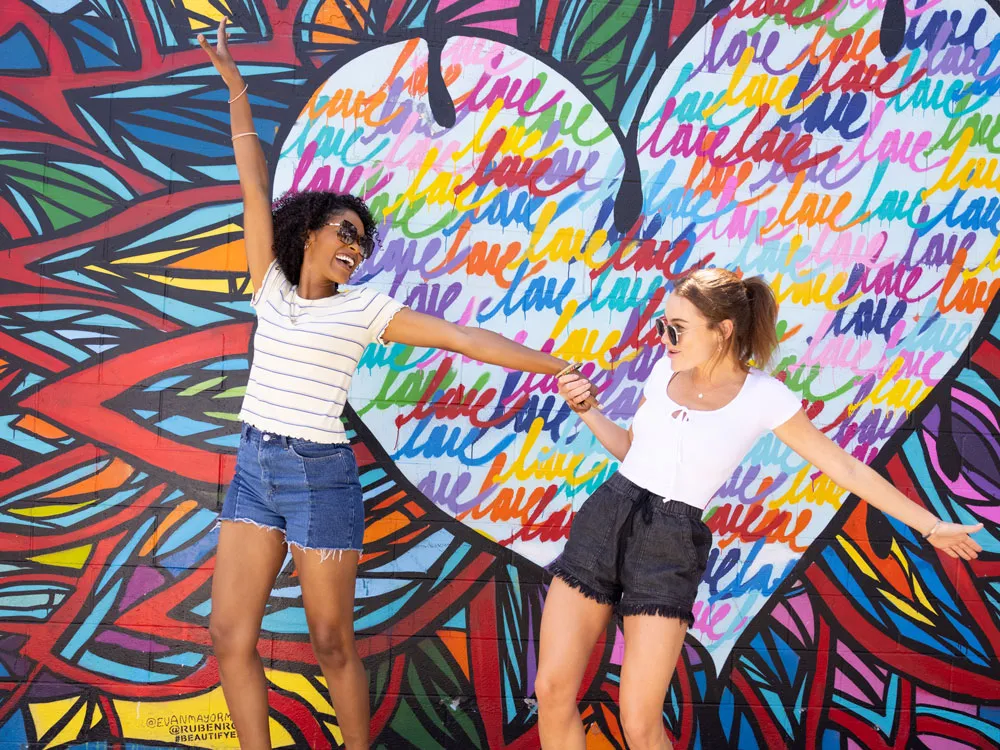 Santa Monica: Come for Pride, Stay for LA's Hottest Beach City
If you drive west through Los Angeles, down star-studded boulevards dotted with towering palm trees, you'll inevitably come to a bluff overlooking the majestic Pacific Ocean. This is where you'll find yourself at the center of Santa Monica, a sunny beach city as iconic as the Hollywood sign – and no less dazzling and bright. Gather with your fellow queer travelers and friends for an unforgettable Pride celebration on the streets of Santa Monica and stick around for the best in outdoor fun, food and festivities.
Celebrate SaMo Pride
Take to the streets of the downtown district – stretching from Third Street Promenade to Santa Monica Place and all the way down to the Santa Monica Pier – for a Pride festival that celebrates Santa Monica's soul of equity and inclusion. "SaMo Pride has evolved into a rich community tradition with events and activities for all ages that encapsulate the city's inclusive and diverse spirit," says the official SaMo Pride website. The main event kicks off on Saturday, June 3 where you and your friends can stroll through a bevy of musical performances, Pride installations and games, free swag and giveaways, local business and organization booths and so much more.
As you peruse the streets of Santa Monica and take in its classic art-deco architecture and relaxed vibe, drop by one of the many Colors of PRIDE set-ups, a free photo booth installation. Mix and match the interactive props for playful photos that show off your pride during the festival. "Photos from the installations will be assembled to create a photographic mosaic." When you're finished striking a pose, head over to the Made with Pride Marketplace, a retail pop-up happening every Friday through Sunday in June at Santa Monica Place on Level One. This unique retail experience features LGBTQ+ business owners that highlight their stories and how their businesses serve the local community.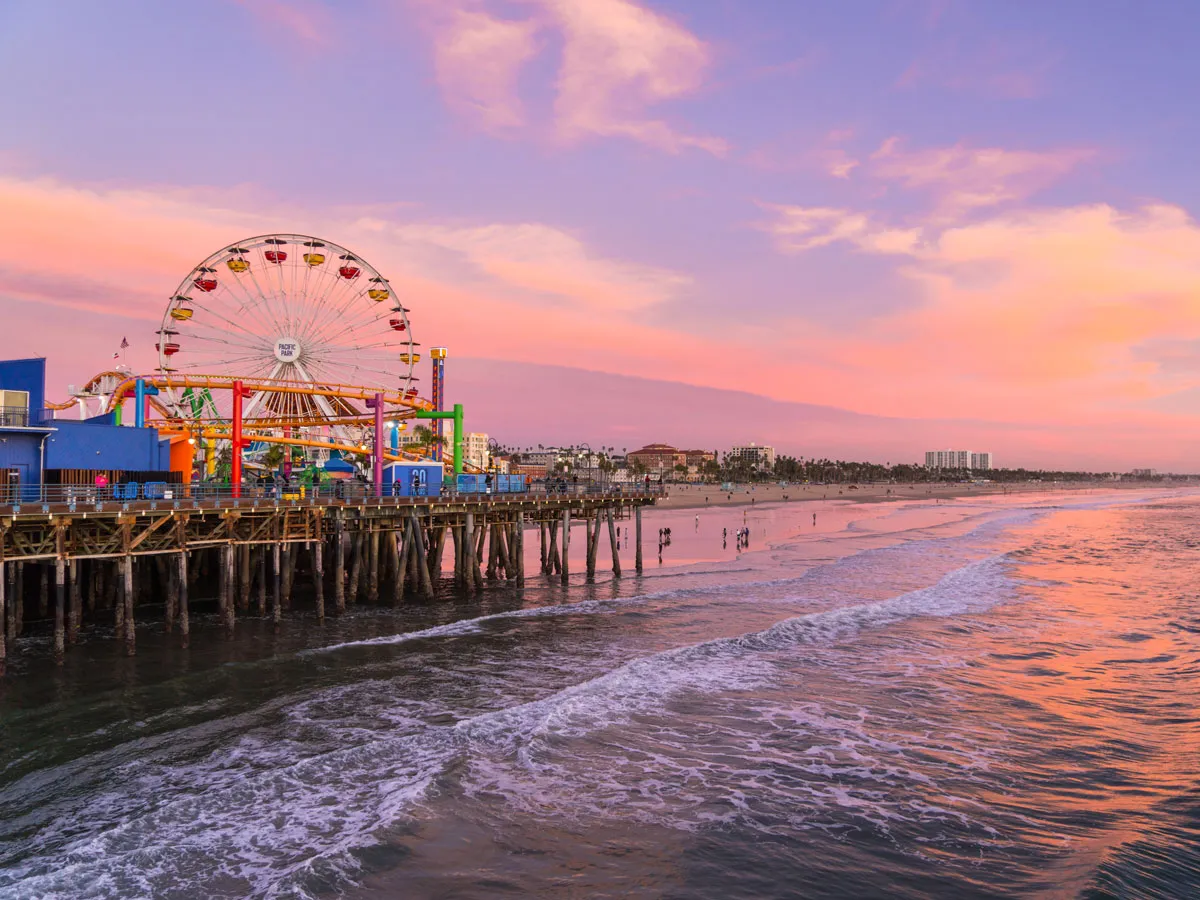 Santa Monica Is About Fun in the Sun
Your adventures in Santa Monica don't end with its Pride festival. Grab your beach towel and sunscreen because Santa Monica offers some of the best beaches and parks in Southern California. Head down the bluff to Will Rogers State Beach and plant your rainbow-colored umbrella in the sand for a fun-filled day at the beach. Dubbed "Ginger Rogers Beach'' by gay locals, this unofficial LGBTQ+ beach has it all – dance parties, volleyball, surf, and an eclectic mix of queer natives and travelers.
Then rent a bike and hit the Marvin Braude Bike Trail (known to the locals as "The Strand," it runs the length of Santa Monica's beaches and stretches 22 miles down to the South Bay) to explore local favorites like the Santa Monica Pier for tasty treats, shopping and amusement park rides. Be sure and take a ride on the Pacific Wheel, the world's only solar-powered ferris wheel, with panoramic views of the Southern California coastline. Pop off the trail for a drink and bite at beach-front Socalo, located in the . Or take in breathtaking views of the ocean and downtown Santa Monica on the 18th floor of the Huntley Santa Monica Beach at The Penthouse.
The beach path connects to Santa Monica's beloved parks for more thrilling outdoor activities. Throw on your jogging shoes for a jaunt through Palisades Park, a 26-acre stretch of palm trees, bike paths and picnic areas. And the best part? The park runs along the bluff overlooking the ocean for spectacular views of Santa Monica Bay and magnificent sunsets you don't want to miss. For recreational activities, look no further than Ocean View Park, a sprawling area that offers top-notch facilities, including a basketball court, six tennis courts and lush grassy area for yoga and sun-bathing. Finally, take a stroll through Tongva Park, an urban oasis known for its native plant life and beautiful gardens. Get lost in its four different sections set against a backdrop of downtown Santa Monica.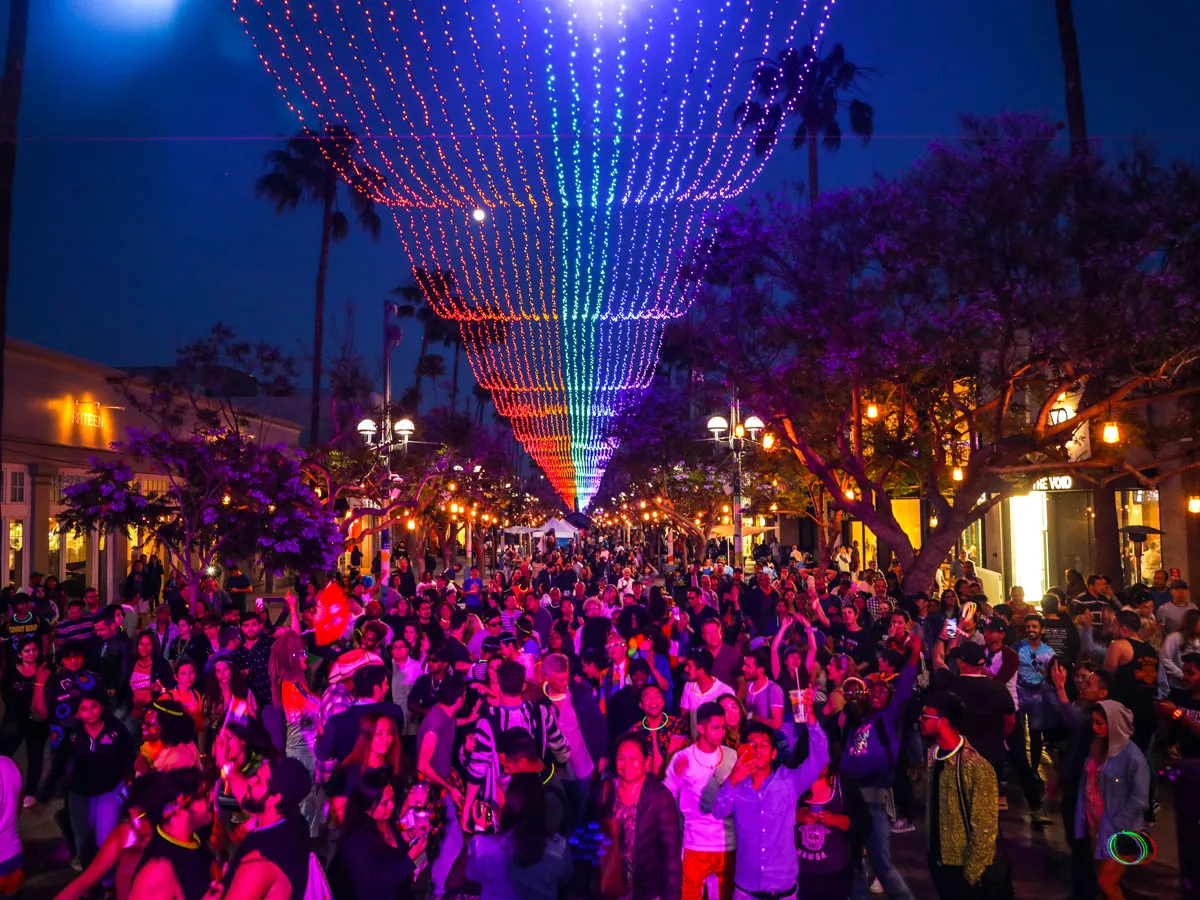 Outdoor Shopping Is the Santa Monica Way of Life
Santa Monica's Third Street Promenade, Santa Monica Place, Main Street and Montana Avenue are world-class shopping destinations drenched in sunshine. From luxury brands to local boutiques, Third Street Promenade is a shopping paradise nestled in a literal paradise. The open-air design and breezy atmosphere will put you in a reverie of comfort as you shop your favorite fashions and discover local spots. The streets of the promenade are closed off to vehicle traffic and bicycles for you to meander in and around, making for a unique shopping experience that can only be found in Santa Monica. At the end of the promenade is Santa Monica Place, a three-level shopping destination that takes beach-chic to the next level. Enjoy fine-dining, luxe brands and entertainment in a sleek open design forum.
Finally, for local wares and boutique goods, Main Street and Montana Avenue are your go-to shopping spots. Main Street, located between the southern side of Santa Monica and the northern tip of Venice, is home to independent boutiques that offer hand-crafted home goods and feature local designers. Montana Avenue, likewise, situated in the northern residential area of Santa Monica, gives off neighborhood vibes with quaint coffee shops, art galleries and the vintage 1940s Aero Theater. No matter where you are in town, Santa Monica boasts the finest shopping experience – always in a gorgeous outdoor setting.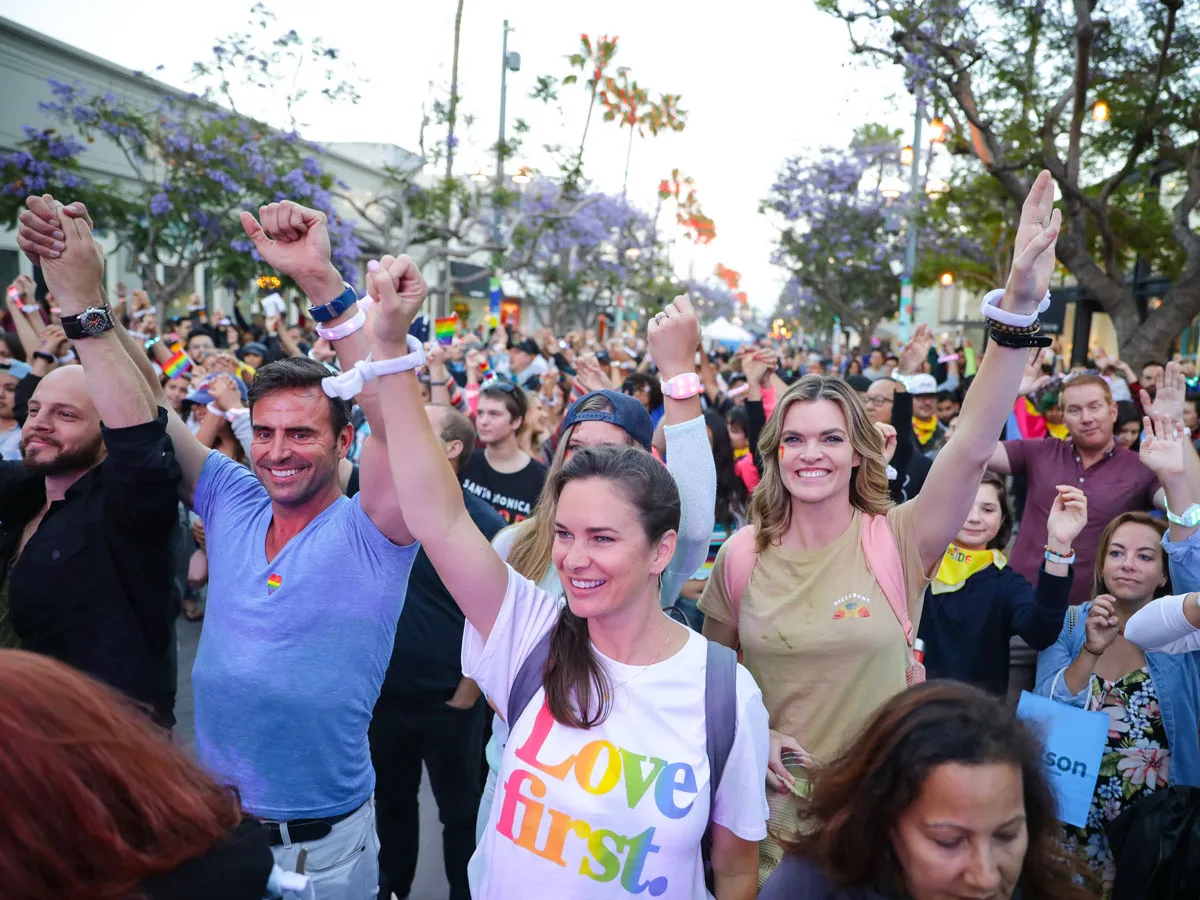 Plan Your Santa Monica Visit
Santa Monica is LA's hottest beach city for fun outdoor activities. Whether you come for its Pride festival or dazzling beaches, you'll want to stay and soak up everything Santa Monica has to offer. Visit the official Santa Monica website to plan your Pride celebration and create the best Santa Monica experience.
---