Meet the Boys on BBC's 'I Kissed a Boy'
Send 10 gay men to an Italian villa and watch what happens is the premise for the upcoming dating reality series "I Kissed a Boy." "The BBC Three show stars 10 gay men looking for love in an Italian masseria – a kind of Italian farmhouse," writes the BBC website.
The show's hook has the ten pairing off in the opening episode for a kiss. Will the kiss spark romance or will each look elsewhere for romance?
"Either way, pop icon and LGBTQ+ ally Dannii Minogue will be on hand to help the boys find love and oversee a series of Kiss-Offs, where each pair will decide whether to stay in their current partnership – or save their kiss for another boy. And with every participant an option, there's sure to be plenty of dating drama." Writes the BBC.
"I Kissed a Boy" launches 14 May at 9pm on BBC Three and BBC iPlayer. With bios and promos courtesy of BBC Three, meet the (first) 10 contestants below!
According to the site and a press release, here are the ten participants: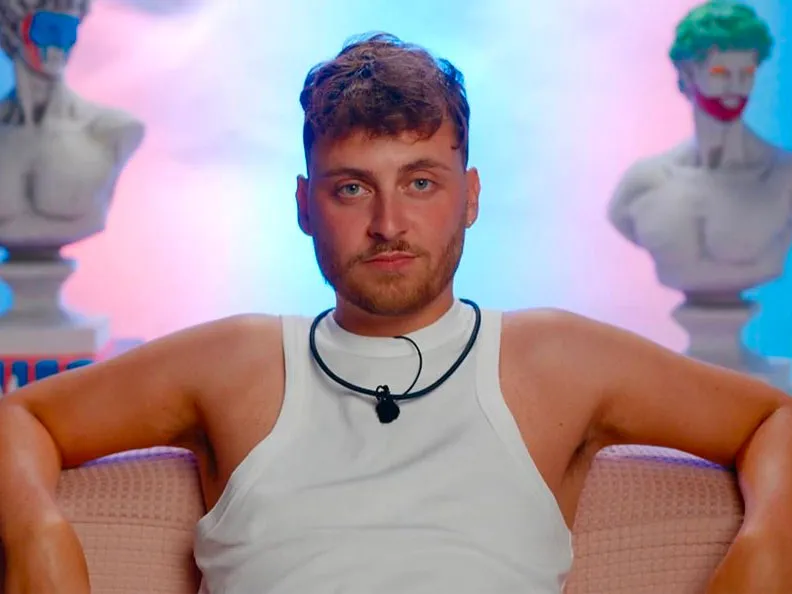 Ben
28-year old Ben moved to London four years ago from Edinburgh. Describing his personality, Ben says he's a cross between "the goofiness of Goofy and the grumpiness of Shrek." He studied engineering, but didn't have much of a chance to explore queer culture during schooling. He describes himself as having the goofiness of Goofy with the grumpiness of Shrek". For a mate he's looking for someone who will make him laugh. ("If they can laugh me into bed, I'm in!"). But they would also need "a nice peachy bum!" He also describes himself as "hopeless with love." He had only one serious relationship that lasted a year and been single for six months. Ben is a confident guy but admits that he's not great at receiving compliments. He's a bit of an old school romantic when it comes to dinners out and flowers. "People never think that about me but it's true."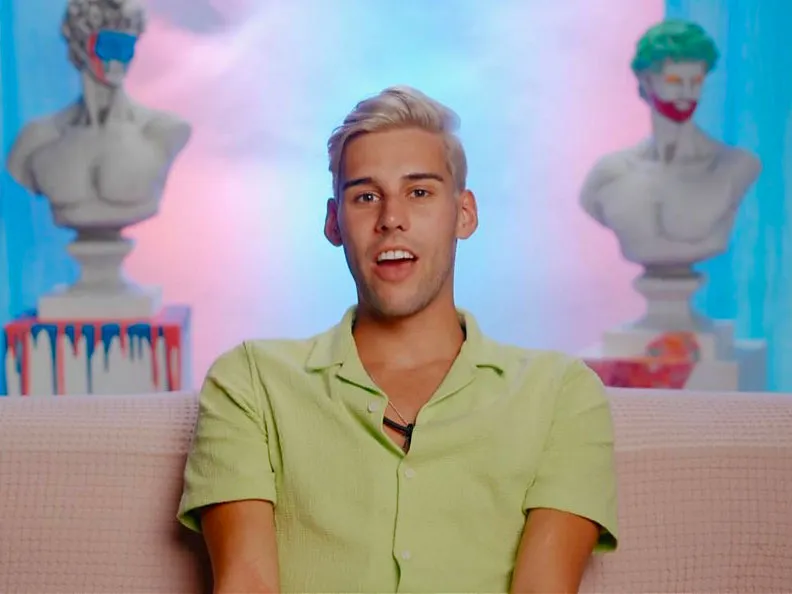 Bobski
Bobski (aka Robert) lived in Poland until he was seven, before relocating to England. Today the 23-year old says he's "as Essex as you can get!" A former semi-pro tennis player, he now works as an airline manager. He says he's on the hunt for a real Prince Charming after finding that other men don't get him. In the past, he's definitely kissed a few frogs – he jokes that the BBC Three show won't be the first time he's kissed a complete stranger. After traveling the world playing in competitions, Bobski moved away from tennis to focus on education. He now plays three times a week socially. He now works as an Airline Manager at Stanstead Airport where he manages baggage handling. He enjoys holidaying in Mykonos and Ibiza, having gone to the latter four times one summer. Single for a few years, he is on the hunt for a bf. biggest red flag is bad teeth and bad breath. His type is sporty, confident and ideally someone who likes tennis."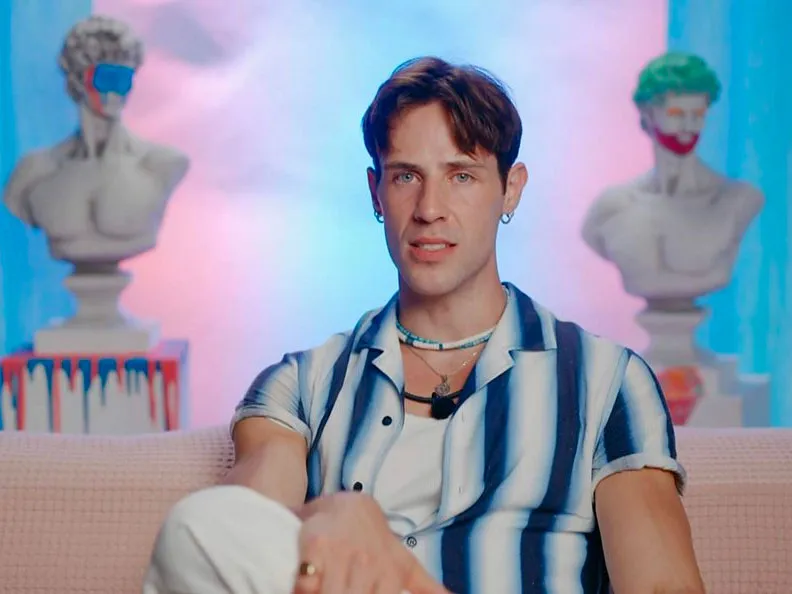 Gareth
Another transplant to London, 28-year old Gareth rears from Kilkeel, a small town in Northern Ireland. He headed to the capital city when he came out at 24 to pursue his passion for fashion as he shows in his crazy club looks. He lives in East London where he works as a stylist. He presently lives a vibrant social life, but says he's a little exhausted by the "toxic masculinity" he sees in the London gay scene. He's hoping to meet a fellow free spirit with confidence and queer energy."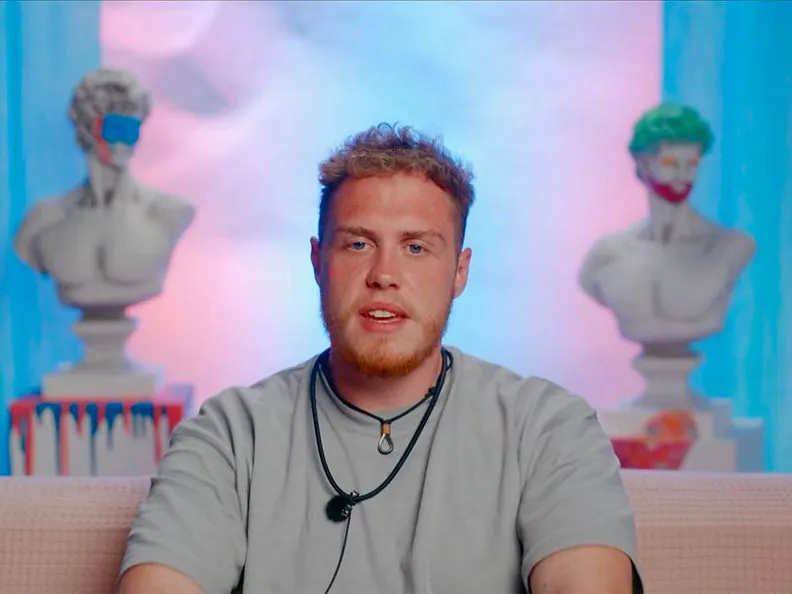 Jake
27-year old Jake is another British transplant, having moved to Wales when he was seven. He lives and works as a regional trainer within the hospitality industry for a pub group. In his free time, Jake has a huge passion for gardening, which he picked up from a very young age. He planted a rose bush for his grandmother and an olive tree for his grandmother when they passed a few years ago. Jake loves the outdoors especially kayaking and paddle boarding. Jake says he's very romantic and that his ideal date would be by the side of a fire pit with a glass of red wine. He's looking for a dream man is someone who wants to share outdoor adventures and quiet nights cuddling up. He's tired of what he calls the "wandering penises" he sees on dating apps. And is open to all types of guys and is usually attracted to facial hair. Jake would like 'two children, two dogs and maybe a chicken, too'.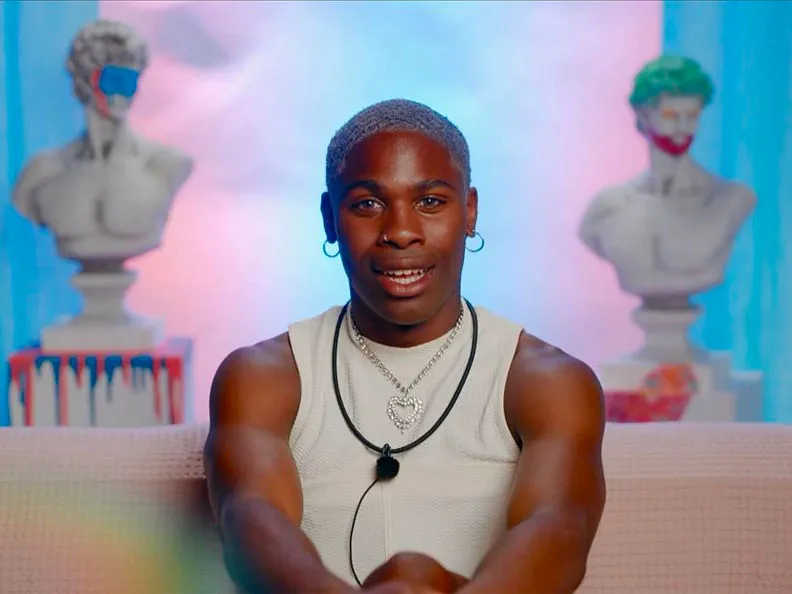 Joseph
At 23, Joseph is (along with Bobski), the youngest participants in the series. He lives in South London and is currently studying performing arts with a dream to becoming an actor and touring the world. He is also a "real fashionista" who loves the finishing touches – nails and jewelry. He rears from a family of 10 and recalls that when he was young his mum had to manage with little money, saying, 'They were difficult times but character building at the same time'. Joseph's broader family are very religious and some struggled to accept his sexuality but he's always had the support of his mum who said straight away she loves him unconditionally. What is he looking for? He says He's looking for someone really caring, with great teeth and a great sense of fashion.And despite being a hopeless romantic, Joseph has never been in love and would love to find that connection.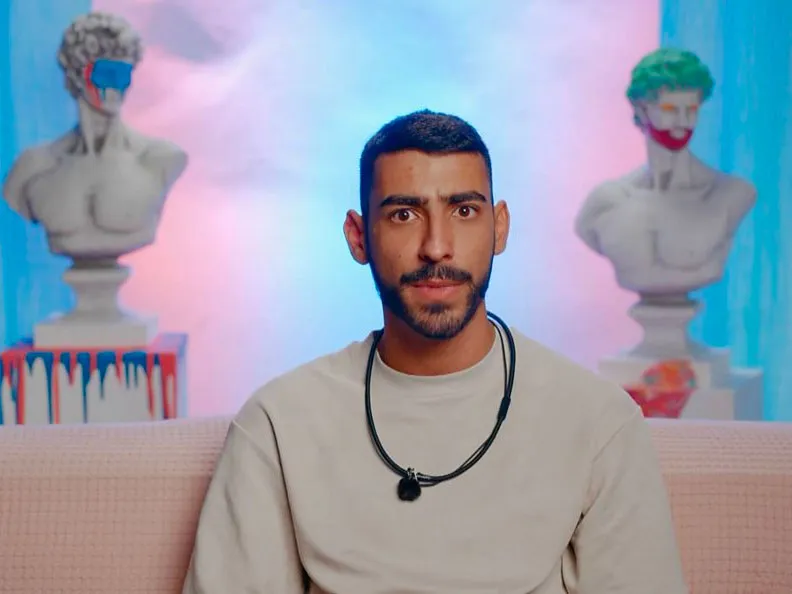 Josh
"I Kissed a Boy" offers 24-year old Josh a first: he has never kissed a boy. Having grown up in a Mormon family, it has been a long process for him to come out. Add to that his beachside, North Wales hometown has no gay life: "zero gay scene whatsoever," he says. Not that he doesn't get attention when he goes out, but it from girls. He loves thrillers, sci-fi films and he's a massive Rihanna fan. Josh is attracted to sporty guys with confident energy. Josh says that for him coming out has been a long time coming so he feels totally ready for "I Kissed a Boy." He's really keen to meet more gay guys around his age and learn more about gay culture. Josh jokes that his first ever kiss will 'probably be rubbish' but he's got to start somewhere so says 'bring it on!'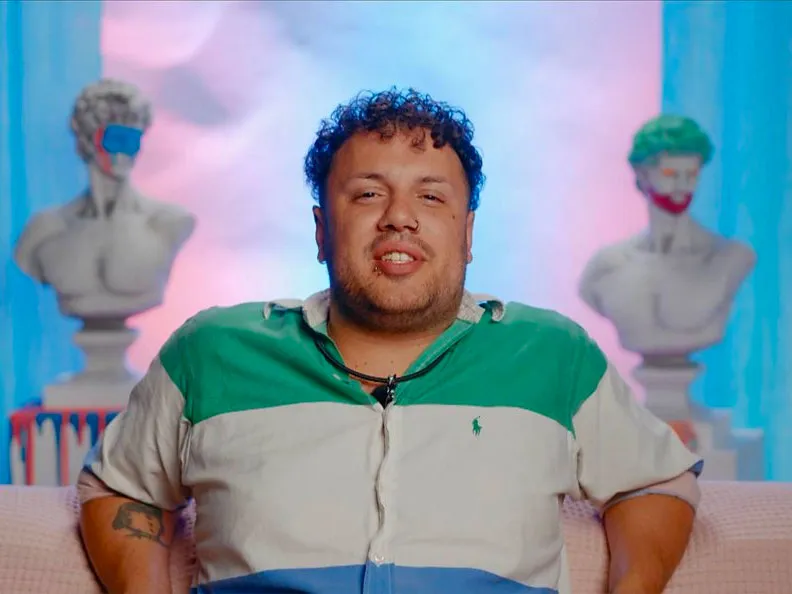 Kailum
When his family moved to Brighton when he was 11, 25-year old Kailum found the perfect place to grow up gay. Living there has shaped him into someone "loud and outgoing who doesn't take life too seriously" He came out at 14 via YouTube and found strong support from family and friends. He says he's a big fan of RuPaul's Drag Race , to the point where he's invented his own drag persona, though hasn't had the courage to perform on stage quite yet. He loves music festivals and is an avid game player. He's been single for six years now and it's taken him quite a while to fully get over previous relationships and now he feels ready to get back on the dating scene. Kailum uses the dating apps but finds it difficult to find people who are looking for something more than just a one night stand. He calls himself really romantic and tactile. He describes himself as a 'furry cuddly bear'."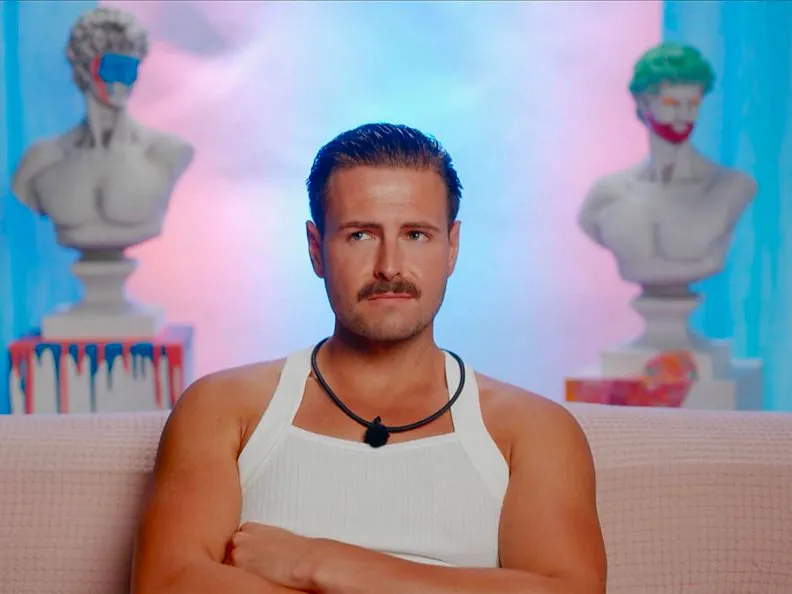 Ollie
Also from Brighton, 27-year old Ollie works as a road surfacer/tarmacer and describes himself as a "gay man in a straight world". He, though, is completely out and proud with his supportive family and friends, and loves the gay culture of Brighton, which he describes as being very "open minded." His passion is car racing. In addition to his day job, Ollie runs his own gin and cocktail van that he takes to festivals and he has hopes to build this business in the future. With a couple of relationships under his belt, he admits never having been in love. He also feels he's been quite judged in the past on the gay dating scene, especially when he was a bigger body shape. He has grown tired of the detached way guys meet through the apps and is looking forward to connecting with guys in person. What he's looking for is a tall, dark and handsome man that can be the tonic to his gin.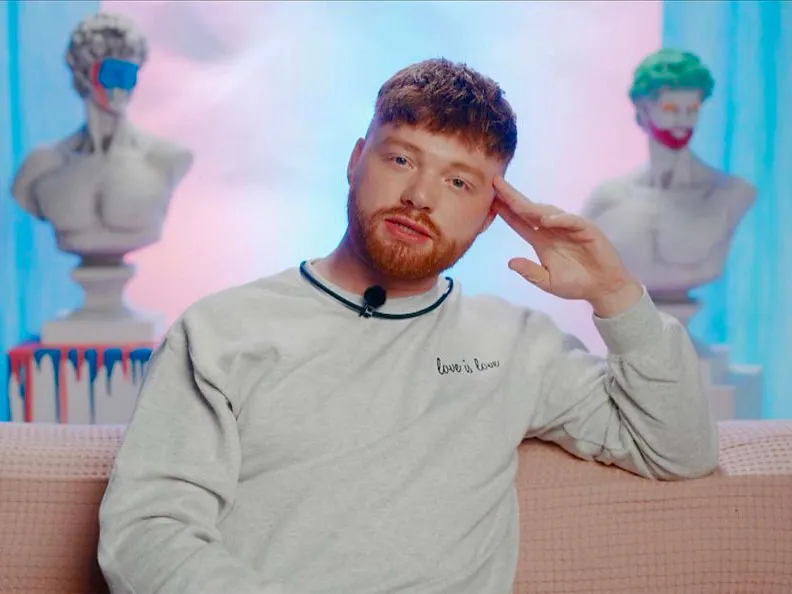 Ross
Also 27-years old, Ross lives in the city of Manchester where he works as a support worker for people with learning difficulties. 'My job has its challenges, but it is so rewarding, I absolutely love what I do'. But, despite his caring nature and career, he says he can also be fiery. "It comes from being a redhead," he says. He has a passion for travelling and interior design, and in the past studied tap dancing and cheerleading. He recently ended a five-year relationship and is ready to move on. He says he tries to keep a positive energy and he looks for that same outlook when dating guys and making new friends. Ross is looking for someone who is warm, caring but also cheeky. Heading into the experience Ross is really excited and backs himself when it comes to the first kiss saying, 'I'm a great kisser!'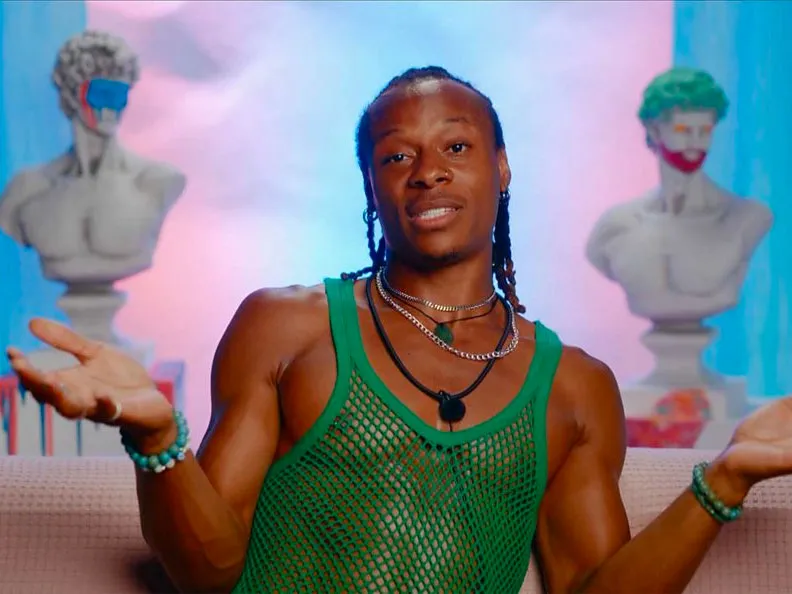 Subomi
At 29-years old, Subomi is the oldest of the group. He describes himself as an "athlete, software developer, model and performer" who now lives in London. Born in Britain, his family relocated to Nigeria when he was 6 and stayed there until he was 16. He enjoys music, going out clubbing and looking after his many houseplants. Subomi felt different to other boys at school but in a society where homosexuality is illegal, he quickly learnt to suppress his identity to not draw attention to himself. After coming out at 21, found his self-confidence and has learnt to acknowledge all sides of his upbringing and the two cultures that formed him. Subomi has enjoyed a lot of success in athletics, particularly winning lots of medals at The Gay Games. He can run the 100m in 10.62 and is an avid tumbler. Subomi has been single for three years. Since feeling ready to date again he finds that a lot of guys don't match his energy or that they're not really looking for something committed. He lives in West London with his siblings. Subomi enjoys music, going out clubbing and looking after his many houseplants.
---