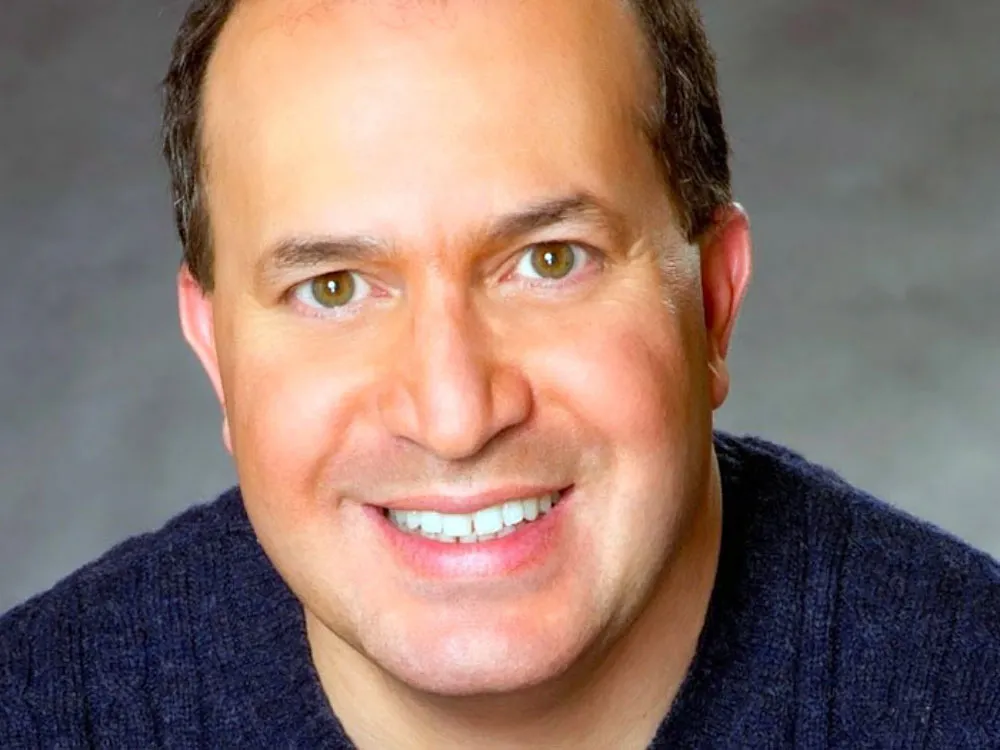 Robert Saoud Makes His Own Kind of Music at Club Café on March 26
a. Due to a winter storm, Robert Saoud's show has been rescheduled to Sunday, March 26, 6 PM. For reservations, visit:the Club Café website
"I'm shocked that you still find me interesting," quips comedian and actor Robert Saoud, who has spent the better part of the past four decades making Boston audiences laugh at the antics in which he involves his characters. Most recently seen in Greater Boston Stage Company's "Little Women" as the curmudgeonly neighbor, Mr. Laurence, Saoud has tickled funny bones in such roles as Sipos, in two productions of "She Loves Me," Tevye in the Fiddlehead Theater's production of "Fiddler on the Roof," and Nathan Detroit in the Public Theater's "Guys and Dolls." He has also been seen at the Lyric Stage Company, Speakeasy Stage Company, North Shore Music Theatre, Huntington Theatre, Trinity Repertory Theatre, and in Boston's longest running show, "Shear Madness."
With understandable pride, Saoud gushes, "I did the Maria Friedman-directed production of 'Merrily We Roll Along' at the Huntington that is going to Broadway, WITHOUT ME (he shouts), and she didn't take any of the other principals, either so I don't take it personally. I was Beth's father, Mr. Spencer."
The Patriot Ledger has proclaimed "Robert Saoud is abundantly talented. He has us firmly in his pocket from the moment he hits the stage." While Bay Windows asserts, "Saoud has a Broadway caliber voice. He doesn't just sing; he becomes what he is singing."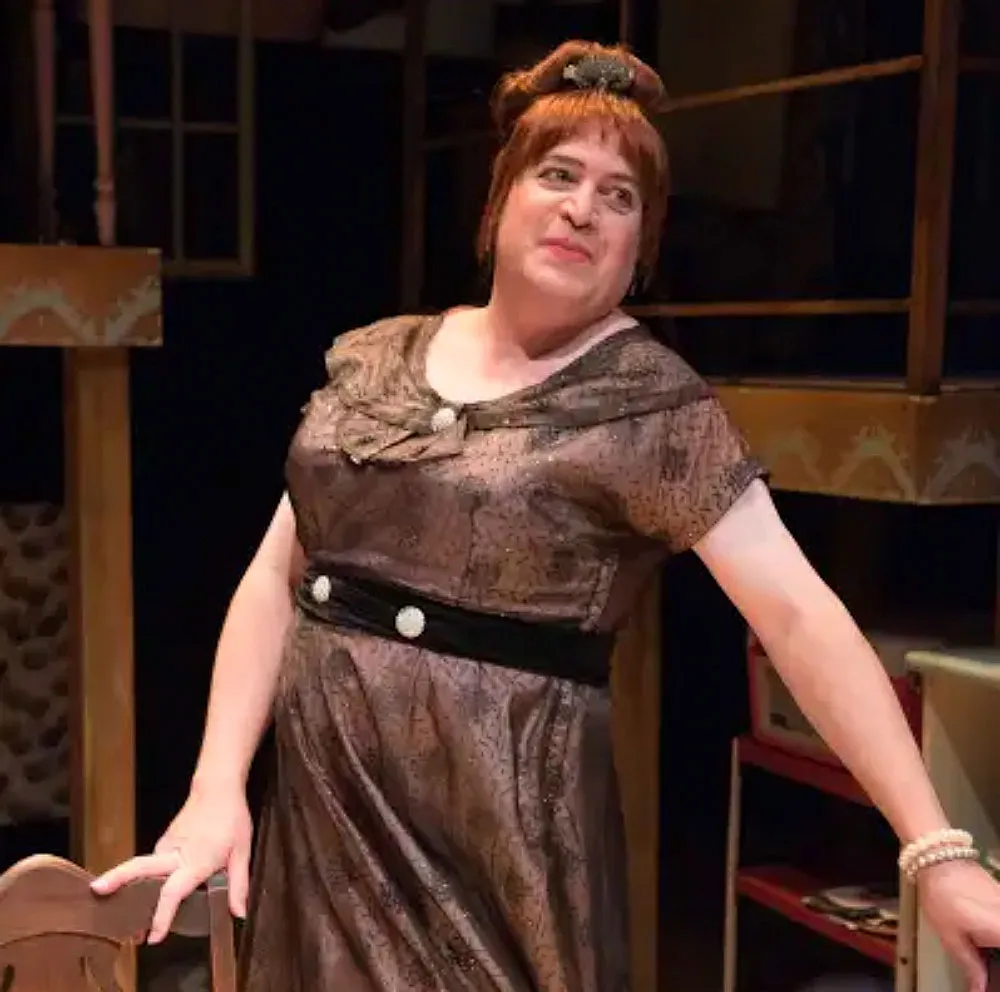 But theater hasn't been Saoud's only performing outlet. He has also made his mark on cabaret stages in both Boston and New York and is a 2000 Fellow of the Eugene O'Neill Cabaret Symposium. In his cabaret heyday, he performed several cabaret revues with fellow thespians Bobbie Steinbach and Kathy St. George, most notably a Christmas cabaret act called "Holidaze: A Christian, a Jew, and a Ho-ho-homo, Too!" One of the bits in that show had each of them impersonating famous actors, with Steinbach doing an irreverent Kate Hepburn, St. George doing her signature Judy Garland, and Saoud, entering in a turban, as an over-the-top Ethel Merman.
It's been at least 15 years since Saoud did his last cabaret show, which was at the Club Café, but on Sunday, March 26 at 6pm, Saoud will appear once again at the Club Café, this time in the Napoleon Room, performing his solo show, "Make Your Own Kind of Music," with Brian Patton at the piano.
"This is not a comeback, it's a return!" scowls Saoud, quoting another turban-wearing diva. If one wonders whether the turban will also make an appearance, Saoud warns, "The turban is long gone. The infamous Ethel Merman turban. Bobbie Steinbach owned it, and she took it back. Ethel, may she rest in peace, she served me well."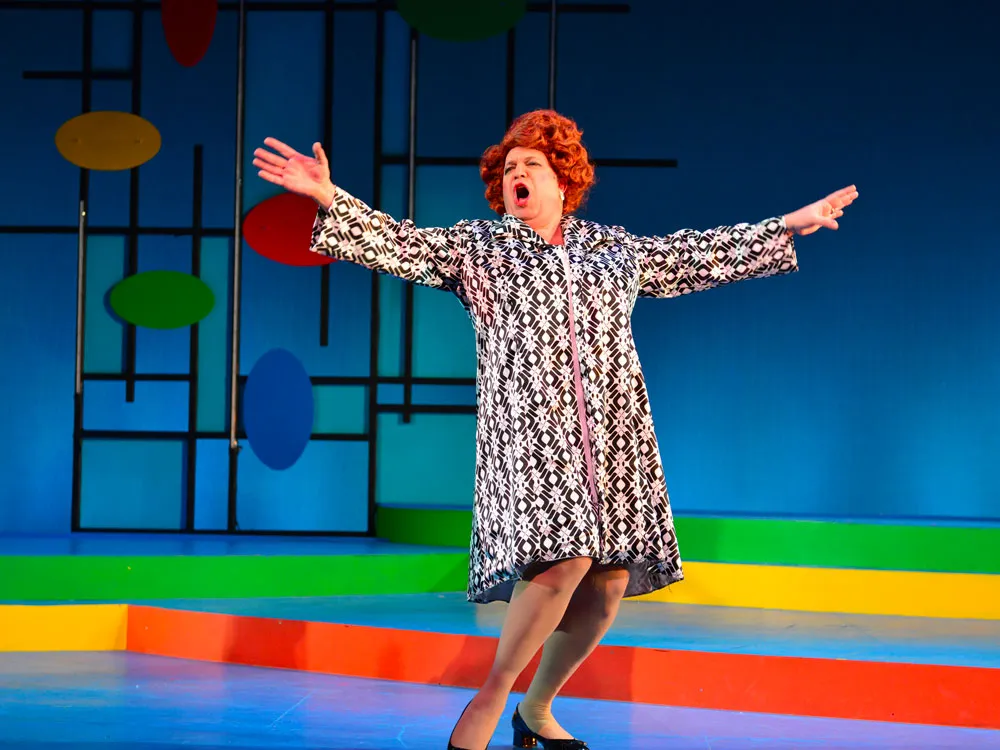 But why the return to cabaret after such a long hiatus? "The reason, I wanted to do this, apart from [Club Café booking manager] John O' Neil pressuring me, is that the last two musicals I was in, I hardly sang," laments Saoud. "I've reached the point in my career, where I'm now an old character actor, who sings a line here and sings a line there, but that doesn't exercise my voice the way I would like it to. Hence this show."
Saoud enjoys the process of putting a show together, which he describes as quite different from his theater work. "It's very organic," describes Saoud. "Usually, there are two or three songs where I say I definitely want to do this and this. Then I try to piece it together in a way that it makes sense." The title of his show "Make Your Own Kind of Music," works on a couple of levels. "I like the song, but also because so many of the songs in the show are about doing what makes you happy."
One might think that the easiest thing to do for Saoud's return to cabaret would be to sing songs from his signature repertoire, songs that he has safely under his belt, but Saoud hasn't always taken the easiest path. "The majority of the songs for this show are songs I've never sung in public before," admits Saoud. "I've only sung them in the shower."
After putting together all of the songs, which are a mix of Broadway and some pop, Saoud realized they all come from the 1960s and 1970s which he declares was completely unintentional. "I even do a Burt Bacharach piece, which I had picked before he passed away," reveals Saoud, "but it's more poignant now."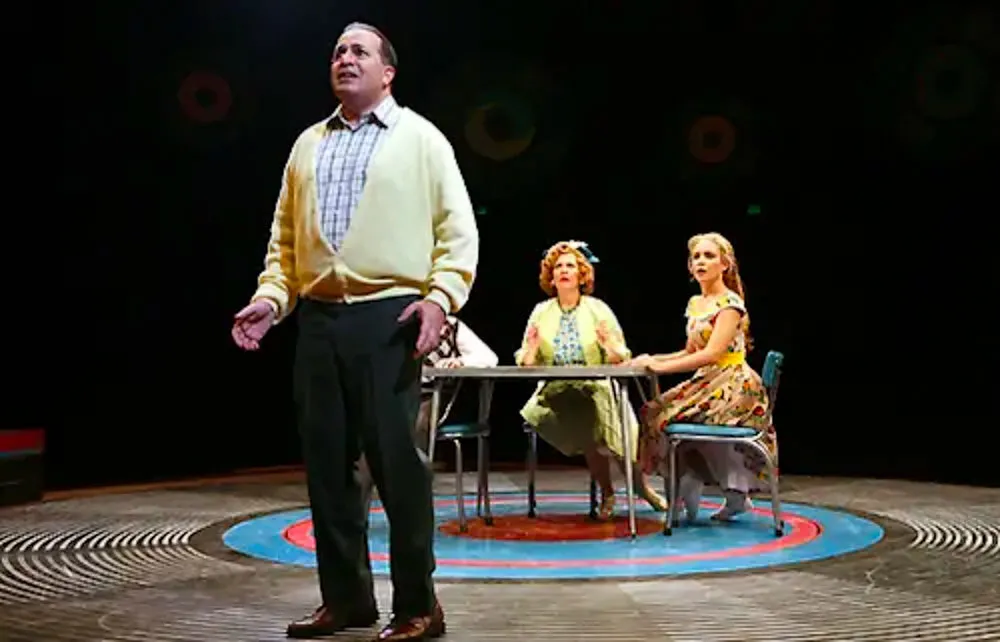 While Saoud will always be best known as a theater performer, he admits that cabaret performing is unique, challenging, and yet satisfying in a completely different way. "It's more creative for the artist, because you're picking the songs, creating the patter, and connecting with the audience," describes Saoud. "Doing Tevye was exhausting, but in theater, everything is given to you. Cabaret is a lot harder. You're putting yourself out there. It's just me for an hour, having to carry a show, and it's been a long time since I've had to carry a show."
Elaborating on the connection with the audience, Saoud points out that you break the fourth wall in cabaret, talking to the audience directly, as oneself, which you rarely do in theater. "Cabaret is much more fun, because I'm the silly, goofy type, and the back and forth in a cabaret helps, because you're have a conversation with the audience," states Saoud. "I have a few ballads, just to show off the voice, but also some goofy songs, to entertain."
Saoud observes that there are very few funny songs from musical theater, because most comical songs in musicals derive their humor from the situation, and often get less funny when taken out of their context. Saoud has a solution to that, however. "I try to take songs and make them funny, somehow, by adding a twist or changing lyrics, sometimes," reveals Saoud, and then giddily adds, "which is probably illegal."
Robert Saoud performs "Make Your Own Kind of Music" on Sunday, March 26, 2023, 6pm, at the Napoleon Room, Club Café, 209 Columbus Avenue, Boston MA 02116. No cover charge, but donations requested. For reservations, visit https://www.clubcafe.com/club-events/robert-saoud-022823/
---
John Amodeo is a free lance writer living in the Boston streetcar suburb of Dorchester with his husband of 23 years. He has covered cabaret for Bay Windows and Theatermania.com, and is the Boston correspondent for Cabaret Scenes Magazine.