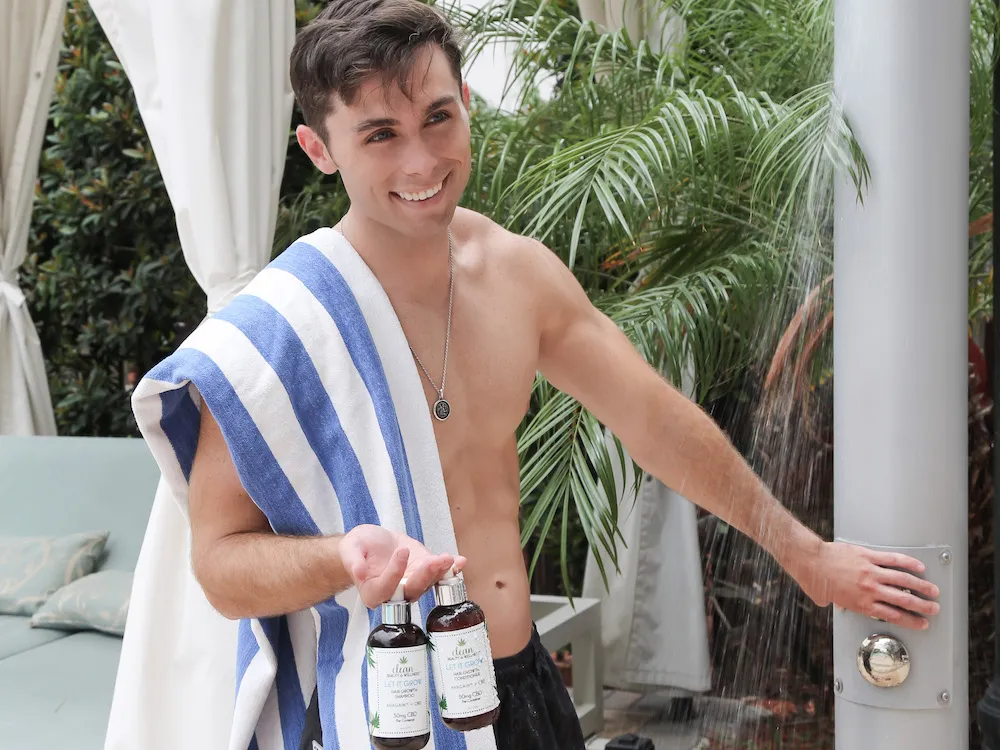 Ready for a Natural Makeover? 7 Ways to Elevate Your Wellness and Skincare Routine with CBD
Clean Beauty & Wellness founder Susan McMenamin has spent her life in fitness. With a successful personal training business in the Hamptons and now living in Southeast Florida, she's helped hundreds of clients transform their lives. After years of an active lifestyle, a "cranky" knee got the best of her. A doctor prescribed Naproxen for her discomfort, but she was hesitant about the long-term effects of pharmaceuticals for pain management. A close friend suggested she consider CBD, a natural alternative known for its anti-inflammatory benefits. The results were transformational, and McMenamin's interest evolved from exercise to entrepreneur.
Over the past 15 years, the CBD industry has catapulted from a cottage industry to a booming enterprise, with U.S. sales expected to reach $1.8 billion in 2022. McMenamin saw an opportunity to bring CBD's beneficial properties to a broader audience, and after serendipitously connecting with a scientist, began to do further research to develop a best-in-class product line.
Clean Beauty & Wellness CBD products are manufactured in the U.S. using 100% organically grown, pesticide-free hemp. Each product includes a scannable QR code, so both new users and experienced consumers have access to certificate of analysis reports, "and it's going to tell you exactly what's in there," says McMenamin. She warns to steer clear of subpar brands you might see in a convenience store or salon with minimal CBD dosages and synthetic flavors. "Our product is nothing like that – we only use the highest quality ingredients."
Learn Your CBD's

Despite the high uptick in CBD production and sales, most people still don't have a clear idea of CBD, how it interacts with the body, and its potential benefits. Myth number one: CBD will get you high. McMenamin is quick to dispel that misconception, noting that CBD is among many cannabinoids derived from hemp or cannabis. By law, full-spectrum CBD products can only have .3% THC (the psychoactive compound found in cannabis).
CBD interacts with our body's endocannabinoid system, a complex network of signals that impacts everything from sleep and mood to appetite and memory. Many users have also found the benefits of CBD for inflammation and arthritis. The FDA has even approved a CBD-based treatment for severe forms of epilepsy.
McMenamin encourages a thoughtful approach to using CBD, starting with a low-dosage tincture to gauge how your body responds, then adjusting accordingly. "The most effective way to take CBD is like a vitamin," she notes. "It's something you want to take daily and try to be consistent with to achieve maximum benefits." Whether it's a daily tincture or skin-enriching moisturizer, the commitment to self-care is the first step in feeling like your best self.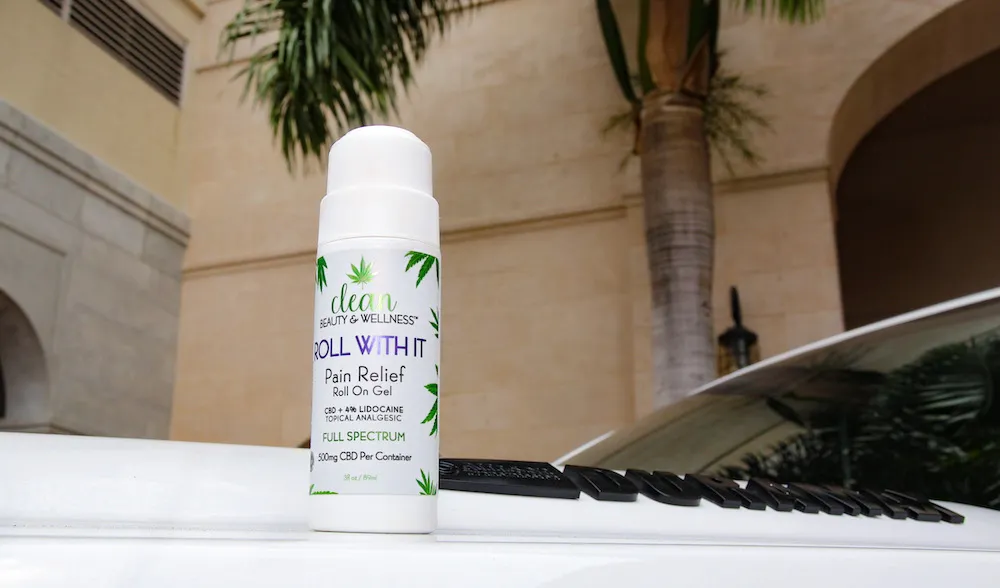 7 Favorites from Clean Beauty & Wellness
CBD Tincture – Consider this the mothership of the Clean Beauty & Wellness collection. McMenamin suggests starting with the 1,000 mg bottle (formulations are also available in 2,500 mg and 5,000 mg). The tincture's grassy notes are indicators of the product's 100% purity, with potential results including pain reduction, better sleep and mood and even IBS relief.
ROLL WITH IT – CBD 4% Lidocaine Pain Relief Roll-On – "I keep it in my tennis bag," says McMenamin of this easy-to-use topical CBD roll-on. The unique blend, formulated with pain-pacifying Lidocaine and other soothing ingredients like chamomile, turmeric and white willow bark, can help reduce swelling and inflammation after a hard workout or unexpected muscle strain.
LET IT GROW – Hair Growth Shampoo & Conditioner – The double combination offers the benefits of CBD combined with AnaGain, an organic plant-based ingredient studied to stimulate hair growth. Boasting five-star reviews, customers rave, saying, "My hair feels full, healthy and silky smooth when I use these products consistently. Beyond that, the smell is outstanding!" Tip: Be sure to shake before using this all-natural product.
SUNSHINE SERUM – CBD + Vitamin C Serum – Just a dab will do! A few drops of this powerful, CBD-infused serum can decrease pore size, diminish brown spots and leave your skin with a healthy, subtle glow. Vitamin C combats free radicals with fatty acids and omegas to bolster skin tissue to combat dryness and restore oil balance. McMenamin suggests applying, then allowing the serum to dry before applying moisturizer.

CBD'Luxe – Age-Defying Eye Creme – The eyes may be a window to our souls, but during pandemic times, the skin around our eyes may show the fatigue of life's daily stressors. This luxurious, hemp-infused eye creme is specifically blended for the delicate skin around our eyes to deliver a creamy, emulsive application. "I use it every day," admits McMenamin. "It's the one consistent product that I never skip."
FRESH PICK – Hemp Apple Stem Cell Anti-Aging Cream – "This is one of our hottest products right now," says McMenamin of this uniquely formulated face and neck cream. The fascinating use of apple stem cells has been scientifically studied and reviewed for its regenerative effect. Combined with natural hemp oil, FRESH PICK offers a fresh take on anti-aging topicals that's gentle enough to use every day.
"IN THE KNOW" Kit – Gift-givers seeking inspiration, look no further. This three-piece collection includes Sunshine Serum, CBD'Luxe Cream and Fresh Pick Age-Defying Cream for the ultimate Valentine's Day, Mother's Day, birthday or any day gift. These best-selling, easy-to-use CBD products provide a great introduction to the Clean Beauty & Wellness brand – consider ordering one for yourself!
As Clean Beauty & Wellness proves, all CBD brands are not created equal. While many start-ups are trying to jump on the CBD bandwagon, few are raising the bar like McMenamin. With high-quality, responsibly sourced hemp, a fully transparent product line, and customer raves, McMenamin proves that innovation, imagination, and inspiration can truly transform people's lives.
---