1 thru 15 of 2497 Stories
India sent a spacecraft to explore water deposits on the far side of the moon in a successful launch Monday after a technical problem caused a week's delay.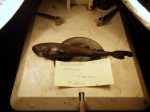 A pocket-sized pocket shark found in the Gulf of Mexico has turned out to be a new species.
Army medical researchers hope to uncover answers in a just-launched voluntary study.
Fifty years after humanity's first lunar footsteps, the moon is back in NASA's court.
American crocodiles, once headed toward extinction, are thriving at an unusual spot — the canals surrounding a South Florida nuclear plant.
A moonstruck nation celebrated the 50th anniversary of Apollo 11's "giant leap" by Neil Armstrong and Buzz Aldrin at parties, races, ball games and concerts Saturday, toasting with Tang and gobbling MoonPies.
Virgin Galactic's Richard Branson said Thursday his spaceship has just a few more test flights before he jumps on board for the first tourist trip.
Activists have fought the Thirty Meter Telescope in the courts and on the streets for years, but the latest protest could be their final stand as they run out of legal options.
The Environmental Protection Agency rejected a key legal challenge Thursday to a pesticide linked to brain damage in children, saying environmental groups had failed to prove that a ban was warranted.
It took 400,000 people to put Apollo 11's Neil Armstrong and Buzz Aldrin on the moon a half-century ago, including engineers, scientists, mechanics, technicians, pilots, divers, seamstresses, secretaries and more who worked tirelessly behind the scenes.
The Environmental Protection Agency skirted some of its usual procedures and ethics rules when it overhauled key agency advisory boards, slashing the numbers of academic scientists on the panels and appointing more industry figures.
Apollo 11 astronaut Michael Collins returned Tuesday to the exact spot where he flew to the moon 50 years ago with Neil Armstrong and Buzz Aldrin.
Egypt on Saturday opened two of its oldest pyramids, located about 25 miles (40 kilometers) south of the capital Cairo, to visitors for the first time since 1965.
India's space organization is examining the technical snag that led to the aborting of the launch Monday of a spacecraft intended to land on the far side of the moon, an official said.
This year is on pace to be one of the hottest on record, again, and the trend may only accelerate as President Donald Trump loosens policies meant to combat climate change. But some investors are attuned to the dangers.
1 thru 15 of 2497 Stories