Top Story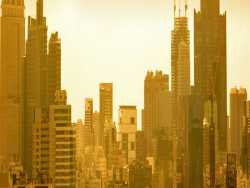 The climate in New York City in 60 years could feel like Arkansas now. Chicago could seem like Kansas City and San Francisco could get a Southern California climate if global warmi...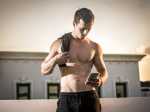 A new app, BitterWorld, is designed to help users relieve their frustration from the disappointments associated with mediocre products, services, experiences, and relationships.
A harpoon flung from a satellite has successfully captured a piece of pretend space junk, like a whale. The British-led experiment is part of an effort to clean up debris in orbit, hundreds of miles above Earth.
Memory and thinking skills naturally slow with age but now scientists are peeking inside living brains to tell if depression might worsen that decline — and finding some worrisome clues.
Only two northern white rhinos exist in the world: both are female and neither can bear calves. But scientists have not given up hope of saving the species from extinction.
Hospitalized patients who harbor certain superbugs can cut their risk of developing full-blown infections if they swab medicated goo in their nose and use special soap and mouthwash for six months after going home, a study found.