In Rhode Island Theater, Are Black Actors Relegated to the Shadows?
A group describing itself as a coalition of Black, Indigenous, and People of Color (BIPOC) playwrights, and directors, known as The Ground We Stand On, have launched a campaign in favor of racial equality in American theater.
"We have watched you un-challenge your white privilege, inviting us to traffic in the very racism and patriarchy that festers in our bodies, while we protest against it on your stages," reads the statement on the group's web site.
The 300+ members include some big names such as Uzo Aduba, Danielle Brooks, Sterling K. Brown, Viola Davis, Cynthia Erivo, Danai Gurira, David Henry Hwang, and Lin-Manuel Miranda. Jude Sandy, who has appeared in several Trinity Repertory Company productions, is also listed.
The campaign is a byproduct of the outrage over the death of George Floyd at the hands of Minneapolis police, which resulted in the nationwide Black Lives Matter protests against police brutality and racial injustice.
EDGE spoke to a number of Rhode Island theater professionals, both Black and white, about how racial issues have impacted their work.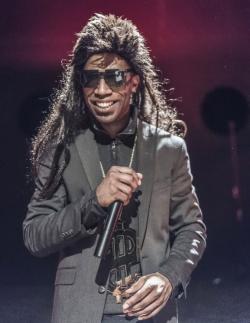 Phoenyx Williams, a veteran of several Wilbury productions including "Hype Man" and "Church," said he has been subjected to racial stereotyping.

"There have been times while working on musicals that other actors made certain assumptions about me, such as my preferences that were actually put downs," Williams said. "Some white actors feel that contributions by Black actors are limited to comedy and dance, and that a Black actor is not a 'real' actor unless they are masters at these two skill sets and only those two. I have also been told by a casting director that I could not play a particular character because that character was not 'Black.'"

Williams notes there are barriers placed in the way of Black actors and actresses who seek lead roles in productions.

"When you look around at the local theatre scene, you see the same faces playing the same roles often, and usually a theatre seems to go with a familiar face in a leading role, and for some reason, those faces hardly ever are Black," Williams explained. "I also feel that many theatre houses perform the same kinds of plays that lack Black leading characters."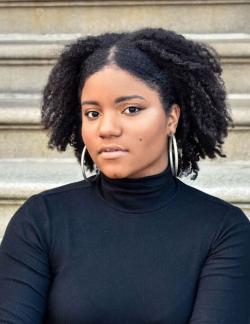 Catia, who has starred in "The School For Lies" and "Edward II" at Burbage Theatre Company, says Black actors are too often relegated to the shadows.

"While I'm blessed that my career thus far has been fruitful, there's always the thought that I'm here to fulfill a quota nagging me in the back of my mind," she said. "But it is always harder for non-white actors to get lead roles because not only do you have to convince the director that you are the best for the job, you also have to convince them that this is the narrative they should tell."

Theater companies need to feature more diversity in the stories they decide to produce, she said.

"There's a reason why mainly white people love 'Hamilton' and 'In the Heights,' because the people it was actually made for, can't afford to go see (them)," Catia noted. "So while it's great that white audiences get to broaden their horizons, I think there is something inherently messed up about creating plays about communities who will never be able to afford to see it. So if we're going to create Black art, we must ensure that Black audiences have the accessibility to see it."
Actor Marlon Carey, who appeared in several shows at 2nd Story Theater including "The Boys Next Door" and "Take Me Out," said it was difficult to convince his friends and family to come out to see him perform.

"People wouldn't travel to see the shows from the neighborhood I was living in," Carey recalled. "I didn't see a lot of faces of color in the audience."

Carey remembered his own fear which prompted him to take a certain route to get to the theater just to avoid being stopped by the police, who he knew wouldn't be friendly to him as a person of color.

Carey notes he was unaware of the divide between "white theater" and "Black theater" when he heard about roles and was puzzled why he wasn't contacted to audition for them.

"There were less and less roles in stories that were solely about the Black experience," said Carey. "There weren't any of that happening in Rhode Island."

Mixed Magic Theater, based in Pawtucket, is the only theater in the state which has devoted itself to telling the stories of Black America, according to Carey.

"Theater is a place where we learn about each other," Carey said, adding: "Everyone's story matters."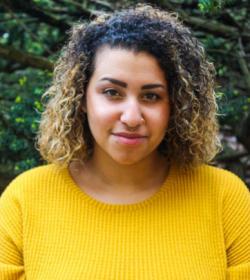 Daria Lyric Montaquita has acted in productions at Contemporary Theater Company, OutLOUD, and Epic. Montaquita attended the University of Rhode Island, where she studied theater. The experience was not an easy one.

"I think there were only three or four of us that were people of color in the entire (theater) department," Montaquita recalled. "My entire time (at URI) I didn't have a single person of color as a teacher."

One of Montaquita's professors was a "passive racist" who tried to do color-blind casting (for plays) and never did.

The main roles in the productions would be reserved for white actors and the smaller roles of maids and nurses would go to the Black actors, Montaquita noted.

"It's definitely still very white-washed," Montaquita noted. "I'm the only person of color in most of my productions except for our production of 'Romeo and Juliet' at (CTC). Our director was a woman of color so she really emphasized diversity in that (show)."

Montaquita believes the theater world is beginning to evolve by showcasing actors of color more often in productions.

"I definitely feel I'm getting opportunities now where I wasn't before," she added.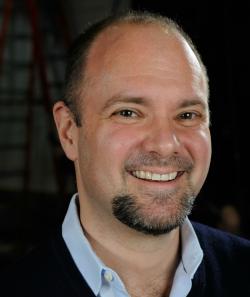 In the aftermath of the political and social events that are rocking the nation, local companies, such as The Gamm Theatre, released statements in support of Black theater artists.

"We at The Gamm stand in solidarity with the hundreds of thousands of people who demand justice for Black lives," wrote the theater on June 18. We also acknowledge that racism continues to shape the unequal power structures and deep social and economic inequities of today's world; and that the American theater — our theater — is far from immune to pernicious, systemic racism."

It is a sentiment shared at Providence's Trinity Repertory Company, the city's leading theater.

"None of the white dominated cultural institutions have done enough," said Trinity Rep. Artistic Director Curt Columbus, noting the administrative staff have taken "small steps" to be more inclusive of minorities.

"I feel like artistically we are ahead of the curve compared to a lot of other theaters," Columbus continued. "Where we lag behind is inviting people to feel comfortable in our spaces."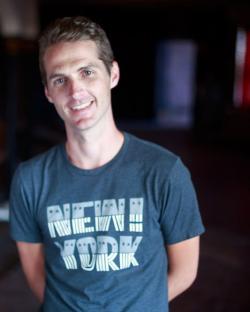 Josh Short, Artistic Director of Wilbury Theatre Group, feels the change is long overdue.

"We've grown complacent and willfully ignorant about the white supremacy that exists in the American theatre," Short said. "The change needs to start at the top, with the Board and the Staff, and it needs to happen now."

"Burbage stands with the BIPOC members of the RI theatre community and we are currently working with our team and members of the community to formulate a plan to make inclusivity a formal part of our organization's infrastructure and to shape Burbage into a reflection of our incredibly diverse Pawtucket community," said Jeff Church, Artistic Director of Burbage Theatre Company. "We will do better."
Joe Siegel has written for a number of other GLBT publications, including In newsweekly and Options.
Comments on Facebook