1 thru 10 of 6181 Stories
William Weld, a former Massachusetts governor who ran for vice president on the Libertarian Party ticket in 2016, became the first Republican to take a serious step toward challenging President Donald Trump in 2020.
What is happening to the Democrats?
Mississippi is working toward enacting one of the strictest abortion laws in the nation, in a race with other states to push a legal challenge to the more conservative U.S. Supreme Court.
South Bend, Ind. mayor Pete Buttigieg, who is openly gay and is exploring a run for president, stopped by CNN's "News Day" program about his possible 2020 campaign as well as his thoughts about Vice President Mike Pence.
California Gov. Gavin Newsom is preparing to deliver his first State of the State address a day after declaring he wouldn't participate in the Trump administration's "political theater" over border security.
President Trump charged ahead with his pledge to build a wall at the U.S.-Mexico border, skimming over the details of lawmakers' tentative deal that would give him far less than he's been demanding.
Former Vice President Joe Biden will headline his first public event in about three weeks on Saturday— in Munich, Germany, nearly 5,000 miles from Iowa, site of the presidential campaign's first contest.
Following in the steps of singer Joy Villa, musician Ricky Rebel made headlines this week for wearing a pro-Donald Trump outfit to the 61st Grammys Sunday evening.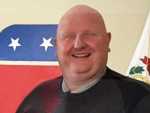 It seems someone in the West Virginia House of Delegates has his linens both mixed up and in a twist: State lawmaker Eric Porterfield claimed that America's LGBTQs are today's equivalent of the Ky Klux Klan. As if we'd treat bedsheets that way.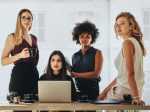 If you care about the future of abortion rights, now is a good time to worry.
1 thru 10 of 6181 Stories