1 thru 10 of 2843 Stories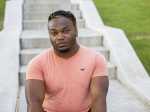 Roughly 20 states have laws that make it a crime for people with HIV to have sex without first informing their partner of their infection.
A man has been indicted in the home invasion of a former "Real Housewives of New Jersey" cast member.
Authorities have a suspect in custody in connection with the June 13 shooting death of Zoe Spears in Prince George's Country, Maryland.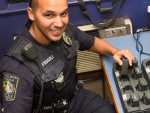 A highway shoulder is where New York state troopers spotted Luke Patterson, walking by himself around 2 a.m. after his car became disabled. By the end of the encounter, the 41-year-old chef would be killed by a trooper's gunfire.
A former top Nevada Democratic lawmaker was sentenced to more than two years in federal prison and fined almost $250,000 for misusing campaign funds to pay personal bills and open a downtown Las Vegas nightclub where he hosted political fundraisers.
A gay British man has taken to social media to call out the group of thugs who he says brutally beat him and left him in the street after he confronted them about their having hurled anti-gay verbal abuse.
A New York City high school student was convicted on Monday of manslaughter and assault in the fatal stabbing of a classmate the assailant claimed had bullied him.
Federal prosecutors, preparing for a bail fight Monday, say evidence against financier Jeffrey Epstein is growing "stronger by the day" after several more women contacted them in recent days to say he abused them when they were underage.
There was the team of recruiters and enablers bringing Epstein dozens of underage girls to sexually abuse, federal prosecutors allege.
Trump has touted the overhaul as a rare bipartisan effort to address concerns that too many Americans were imprisoned for nonviolent crimes as a result of the drug war.
1 thru 10 of 2843 Stories