Gay Providence: The Latest
Ivanka Trump on Wednesday defended tweeting a photo of herself holding up a can of Goya beans to buck up a Hispanic-owned business that she says has been unfairly treated, arguing that she has "every right" to publicly express her support.
Con artists on Wednesday apparently hacked into the Twitter accounts of technology moguls, politicians and major companies in an apparent bitcoin scam.
"We've definitely seen homophobic, heteronormative and racist values seep into AI," says Lesbians Who Tech Founder Leanne Pittsford. Find out how in EDGE's latest investigative feature.
The creators of "Glee" — Ryan Murphy, Brad Falchuck and Ian Brennan — released a statement on Tuesday> honoring the memory of series star Naya Rivera and announced the creation of a college fund for the late actor's son.
Andrew Sullivan teased the media with Tweets on Tuesday as to the reasons for his upcoming departure from NYMag. Today the Daily Mail speculates as to why.
For those who have been counting (and patiently waiting), it's been 12 years since Rufus Wainwright has released an album of original pop music. Rest assured that with 'Unfollow the Rules,' Wainwright doesn't disappoint.
Walmart will require customers to wear face coverings at all of its namesake and Sam's Club stores, making it the largest retailer to introduce such a policy that has otherwise proven difficult to enforce without state and federal requirements.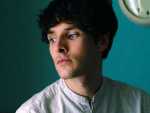 In the upcoming "Benjamin," Colin Morgan plays the queerly idiosyncratic title character — a filmmaker trying to navigate a new relationship with a French musician. EDGE spoke to Morgan about the film.
Oklahoma Gov. Kevin Stitt announced Wednesday that he's the first governor in the United States to test positive for the coronavirus and that he is isolating at home.
A Philadelphia-based event producer for drag shows has accused "RuPaul's Drag Race" star Mimi Imfurst of sexual misconduct, which the performer denies.
Just 11 days after announcing his late bid for the White House, an adviser to Kanye West told New York Magazine's Intelligencer that he is no longer running for president.
Providence, RI
The Provincetown International Film Festival (PIFF) has announced its complete lineup of narrative, documentary and short films for "Provincetown Reimagined," presented by WarnerMedia.
Ellie Goulding's fourth album is a perfectly crafted artsy pop record full of songs built with epic production and layered vocals. But underneath the beats are gems of lyrics: dark, poetic one-liners with a heaviness that might raise your eyebrow.
Sports events are coming back to the bookies' calendars - and cricket betting is maybe one of the hottest opportunities out there.
The King of Pop is joining The Boss and Old Blue Eyes on SiriusXM satellite radio.

A COVID-19 vaccine will have an actual price tag. And given the prevailing business-centric model of American drug pricing, it could well be budget breaking, perhaps making it unavailable to many.
Nissan unveiled an electric crossover vehicle Wednesday, the Japanese automaker's first major all-new model since getting embroiled in the scandal surrounding its former chairman, Carlos Ghosn.
Why not turn function into fashion? Here are 11 of our favorite designs proving that you can simultaneously make a fashion statement and be safe.
Part old-fashioned shoe-leather detective work, part social work, the goal is to interrupt the spread of the illness by reaching out to people who test positive — and people they have been in close contact with.
This summer, it's the unique and necessary parade of masks down Commercial Street instead of drag queens that may steal the show. But Provincetown has weathered many a storm over its 293-year history.
San Francisco supervisors Thursday will take up proposed changes to how the city governs adult sex venues.