Gay Providence: The Latest
There's a hole in Anderson, South Carolina. It opened suddenly in August when Chadwick Boseman, one of the city's favorite sons and an international star for his role as the Black Panther, died after a quiet battle with cancer at just 43 years old.
Arnold Schwarzenegger says he is feeling "fantastic" after his recent heart surgery.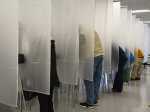 Earlier this month, President Donald Trump was predicting on Twitter that this election would be "the most corrupt" in American history. A day later, the head of an obscure government agency he created offered a much different message.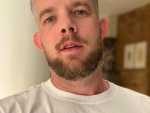 Out British actor Russell Tovey isn't sure if he's engaged to personal trainer Steve Brockman.
Should the government pay bars, many restaurants and event venues to close for the winter? Some experts say yes.
In his new memoir, actor Matthew McConaughey revealed that he was "molested as a teenager by another man."
Niecy Nash isn't worried about losing fans because she married a woman.
Scientists have discovered the first nest of so-called murder hornets in the United States and plan to wipe it out Saturday to protect native honeybees, officials in Washington state said.
The world premiere of a documentary on Pope Francis was supposed to have been a bright spot for a papacy locked down by pandemic and besieged by a corruption scandal, recalling Francis' glory days travelling the world to bless the oppressed.
Facing a pandemic, record unemployment and unknown future costs for COVID-19 treatments, health insurers selling Affordable Care Act plans to individuals reacted by lowering rates in some areas and, overall, issuing only modest premium increases for 2021.
President Donald Trump's and Democratic rival Joe Biden's campaigns are assembling armies of powerful lawyers for the possibility that the race for the White House is decided not at the ballot box but in court.
Providence, RI
Broadway star Laura Benanti lends her glorious soprano voice to the Boston Gay Men's Chorus for Episode 3 of the "Celebrity Spotlight" series.
When Chelsea Handler decided to pursue therapy, the comic may not have realized the level of introspection she'd encounter.
Short-video app Quibi said it is shutting down just six months after its early April launch, having struggled to find customers.
The University of Oxford says the late-stage trial of its COVID-19 vaccine in Brazil will continue following reports of a participant's death.
Months after vowing to process a backlog of 160,000 requests for loan forgiveness from students who say they were defrauded by their schools, the U.S. Education Department has rejected 94% of claims it has reviewed.

Tesla sent out its "full self-driving" software to a small group of owners who will test it on public roads. But buried on its website is a disclaimer that the $8,000 system doesn't make the vehicles autonomous.
It's that time of the year again! In case 2020 isn't scary enough for you - here are five Halloween cocktails straight out of your nightmares!

Ditching dairy products, upping your turmeric intake and soaking in the tub with bath salts are everyday rituals to keep on your radar if you want to feel better prepared for this cold season, according to medical officials.
A solo trip to the Hudson Valley offers one writer the opportunity to ponder his queerness among cemeteries, towering sculptures and a stroll down Main Street.
Sex workers have been saying they face significant violence from police and clients for decades and it is time that we all listen to these voices when determining how to improve safety for sex workers," says an ACLU representative.