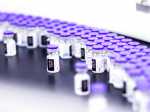 Pfizer is about to seek U.S. authorization for a third dose of its COVID-19 vaccine, saying Thursday that another shot within 12 months could dramatically boost immunity and maybe help ward off the latest worrisome coronavirus mutant.
"Hotels are safe, but I think there are individual personal factors that may sway you one way or another," says Dr. Soniya Gandhi, associate chief medical officer at Cedars-Sinai Marina del Rey Hospital.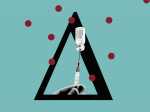 Data released by Johnson & Johnson showed that the vaccine remains highly protective against the delta variant and immunity may be long-lasting.
As the number of people who have had COVID grows, medical experts are trying to determine when it's safe for them to have elective surgery.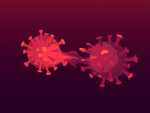 Viruses constantly mutate, and most changes aren't concerning. But there is a worry that some variants might evolve enough to be more contagious, cause more severe illness or evade the protection that vaccines provide.
The Centers for Disease Control and Prevention director Rochelle Walensky says she expects the delta variant will become the dominant coronavirus strain in the United States. The delta variant, first detected in India, has become dominant in Britain.
"Based on the basic principles of how vaccines work, we do think that the mix-and-match regimens are going to work," says Dr. Kate O'Brien, director of the World Health Organization's vaccine unit.
Even if you are vaccinated, though, you don't need to change your behavior one iota if doing so makes you uncomfortable.
Vaccine maker Novavax said Monday its shot was highly effective against COVID-19 and also protected against variants in a large, late-stage study in the U.S. and Mexico.
The immune system has two main arms, and the first kicks in as soon as the body detects a foreign intruder. White blood cells swarm to the site, prompting inflammation that's responsible for chills, soreness, fatigue and other side effects.