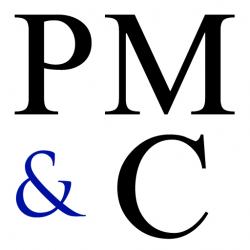 Pelletier Marshall & Clark
36 Vermont Avenue, Suite 4
Warwick Rhode Island 02888

Description
Pelletier Marshall & Clark's LGBT lawyers Brad R. Pelletier and Carol Ricker are focused on helping gay, lesbian, bisexual, transgender, and transsexual clients plan for and overcome complicated legal dilemmas throughout every stage of their lives. While any legal issue can be daunting, it is especially challenging when the same Rhode Island or Massachusetts laws that protect your neighbors don't protect your own rights and relationships.

Our LGBT lawyers assist with many LGBT legal needs in RI and MA, including:

Civil rights litigation
Dissolution/separation agreements
Employment discrimination
Estate planning issues (health care proxies, financial POA, wills, trust, funeral directives)
Marriage
Name changes
Prenuptial and cohabitation partnership agreements
Second parent adoption
Sexual orientation discrimination
Unlawful employment termination
Tax planning
Lawyers Involved in the Rhode Island LGBT Community
Active in the LGBT community and a current member of Marriage Equality Rhode Island and AIDS Care Ocean State, Brad Pelletier has a personal understanding of the obstacles you're facing. He and Carol Ricker have helped our clients recognize and defend their rights under current state and federal laws relating to real estate, family law and estate planning matters.