Review: 'Cold Light Of Day' a Shocking Look at Real Life Crimes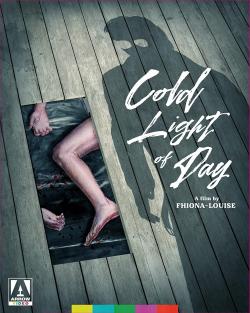 Not for the particularly squeamish viewer, critics labeled Arrow Video's new Blu-ray the British companion of the shocking movie "Henry: Portrait of a Serial Killer." That latter American film came out in 1990, but "Cold Light of Day" beat it to the punch by one year. Pretty much ignored upon its release, this London-based film is available in a Limited Edition Blu-ray, with only 2000 units being sold.

Shot using a 16mm camera, "Cold Light of Day" looks grainy and gritty, just like a true-crime story should look. The film's bleak and somber tone gets created at the get-go, an examination into the murderous deeds of British serial killer Dennis Nilsen. Friends and neighbors knew him as Jordan March, a meek yet polite man who dwelled in a London suburban apartment complex.

Nilsen befriended young gay hustlers and would often hang out in London's gay pubs, picking up the unsuspecting men. The sometimes hard-to-watch film focuses on the three male victims of Nilsen, whom he mutilated beyond recognition.

The parallels between the British Dennis Nilsen and the American Jeffrey Dahmer are uncanny.

At times outright boring and sluggish, "Cold Light of Day" still manages to shock in its portrayal of a twisted mind, even if there's no real outcome to Nilsen's crimes.

Writer/director Fhiona Louise appears on many of Arrow's special features, who does an audio commentary and is part of "Scenes of the Crime," a look at the film's shooting locations. "Playing the Victim" and "Risky Business" interview the two main actors in "Cold Light of Day." A nice collector's booklet features an essay on the overlooked film, too.


"Cold Light of Day" is out on Blu-ray from Arrow Video on October 28, 2020.
Ken Tasho is a Corporate Drone by day and Edge Contributor by night. He has a love for all things '80's and resides in the Wayland Square area of Providence, RI...but would much rather be sharing an apartment in NYC with '80's rock goddesses Pat Benatar and Deborah Harry.
Comments on Facebook