1 thru 10 of 1386 Stories
Sitting in traffic, being in the line at the DMV, and walking around with toilet paper on their shoes are some of the things people would rather do than have a bad or unflattering hairstyle, according to new research.
New York City's Barba Men's Grooming Boutique has launched a limited-time fundraising campaign to benefit LGBTQ youth.
Black and other darker-skinned women had long struggled to find makeup that matched or complemented their skin. But a widening array of products is showing up at mainstream retailers with an eye toward the multicultural consumer.
Johnathan Van Ness, best known for being the grooming guru on Netflix's "Queer Eye," came out as nonbinary.
Not all men's products are created equal. Enter Stryx, a new line of men's cosmetic products that's re-engineered how men can look their best.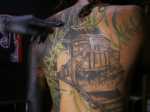 It is not only inks and techniques that have changed in Mexico over the years. Tattoos themselves have evolved from stigmatized symbols of gangs, violence and poverty to an art form.
Odyssey Wellness Tattoo's Darlene DiBona shares her insights on how tattoos can offer healing and hope beyond their cosmetic appeal.
Makeup vlogger James Charles has reportedly lost nearly 2 million followers on his YouTube channel following the fallout he had with beauty guru Tati Westbrook.
A new perfume theme park nestled in Cyprus' verdant Solea valley allows visitors to recreate those ancient perfumes in the traditional way.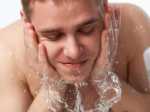 Antibiotics may be prescribed at higher doses than what is really needed to treat acne. While antibiotics can kill the bacteria associated with acne, it's their anti-inflammatory effects that yield the biggest skin-clearing benefits.
1 thru 10 of 1386 Stories