Rage Monthly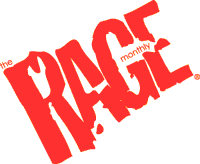 Check out Rage at ragemonthly.com.
This host/designer/ home expert is unendingly energetic, completely disarming, downright charming and, last but not least, has a wicked sense of humor.
"Tribes" is the story of a young deaf man finding bonds other than those of his hearing family. The Rage Monthly caught up with Chance Theater's Managing Director Casey Long to chat about the play.
When you're house hunting, location is key. But once you've settled in it's all about the nesting urge -- here are some practical decor suggestions.
The Newport Beach Wine & Food Festival (NBWFF) is the most exclusive, intimate, and world-class epicurean lifestyle event in Southern California.
Perhaps it goes without saying that you are going to be happiest in a house that fits you. The concept is literally called "Person-Environment-Fit." If the fit is good, you will thrive and stay there for a long time.
Diversionary Theatre's Executive Artistic Director Matt M. Morrow is at it again, calling attention to theatre's newest voices - and to a play called "Homos, or Everyone in America."
We are committed to continuously searching out new and innovative ways to bring the message of empowerment to all.
The Center Theatre Group is taking on the world premiere of playwright Paul Rudnick's "Big Night." Star Luke MacFarlane shares his thoughts.
As members of the LGBTQ community, we have a deep understanding of what it is to struggle against being different and having to fight against that isolation and its oppressive nature.
This September, Lambda Archives proudly celebrates 30 years of preserving San Diego's LGBTQ community history.