1 thru 10 of 7073 Stories
Inherited diseases of the eye account for at least 2 million cases of blindness worldwide. A few hundred genes that cause eye disease have been identified, but in many cases the cause is unknown because not all eye disease genes have been identified.
Dentistry is undergoing a revolution as digital dentistry moves from concept to reality.
For some older people, the joy of sex may be tempered by financial concerns: Can they afford the medications they need to improve their experience between the sheets?
Sen. Elizabeth Warren is planning to unveil a universal child care plan that would guarantee American families access to child care.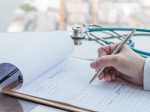 A means to divert addicted patients into treatment remains elusive, creating a missed opportunity in the health system.
Memory and thinking skills naturally slow with age but now scientists are peeking inside living brains to tell if depression might worsen that decline — and finding some worrisome clues.
Phone batteries dying, sticking to plans, and slow WiFi — these are just some of the modern causes of stress plaguing Americans today, according to new research.
A profitable new business for drug gangs has pushed the synthetic opioid to the top spot for fatal U.S. overdoses.
Mississippi is working toward enacting one of the strictest abortion laws in the nation, in a race with other states to push a legal challenge to the more conservative U.S. Supreme Court.
In popular culture, a battle of the sexes usually focuses on societal gender roles. But, there's another battle of the sexes, a biological war waged by the body's immune system.
1 thru 10 of 7073 Stories