Top Story
Aaron Schock is back in the news for being photographed at a LA gay hang out with a Speedo-clad companion.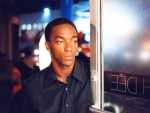 Frameline, the world's longest-running and largest showcase of queer cinema, is proud to announce the full program for its 43rd annual Festival after unveiling its first 12 titles last month.
Providence, RI
"Gidion's Knot" is Counter-Productions Theatre Company's final production, and it qualifies as a powerful and unforgettable swan song.
Donald Trump Jr. has a book coming out later this year featuring his "views and perspectives" on the political scene and his father's presidency.
Guy Ritchie's "Aladdin" is a very lukewarm take on a very old tale. Don't go in expecting a new experience and you won't be disappointed.
Things got wild on the latest episode of "The Bachelorette" and of course two stars from "RuPaul's Drag Race" were involved.