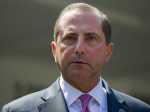 The Trump administration on Wednesday proposed overhauling decades-old Medicare rules originally meant to deter fraud and abuse but now seen as a roadblock to coordinating better care for patients.
Bernie Sanders began reintroducing himself to the 2020 campaign on Tuesday, venturing outside his Vermont home to say that he doesn't plan on leaving the presidential race following last week's heart attack.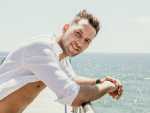 As miserable as norovirus is, passengers sometimes face more serious crises at sea. In fact, most cruise ships have morgues on board as well as medical centers. Last year, 189 deaths were reported on cruises.
A Pennsylvania hospital is racing to determine the source of a waterborne germ that appears to have infected at least eight infants in the neonatal intensive care unit, three of whom have died, officials said Monday.
Students at a North Carolina university say their dining hall is serving them undercooked food and broccoli filled with worms.
Two major retailers say they will no longer sell e-cigarettes in the U.S. amid mounting health questions surrounding vaping.
A new study shows that indoor tanning facilities are much more likely to be found near neighborhoods with a high number of male same-sex couples, raising fears that gay men might be targeted for a service linked to higher skin cancer rates.
About 50 countries have attempted verbal autopsy projects, and the list is growing.
Two Americans and a British scientist won the 2019 Nobel Prize for Physiology or Medicine for discovering how the body's cells sense and react to oxygen levels, work that has paved the way for new strategies to fight anemia, cancer and other diseases.
Arizona became the first state to revamp its Medicaid regulations to make it easier for ride-sharing companies to participate in its nonemergency transportation benefit.