Gay Providence: The Latest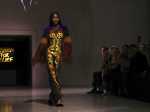 Model Naomi Campbell took center stage at London Fashion Week on Saturday night with a gala charity benefit at the impressive setting of the world famous British Museum.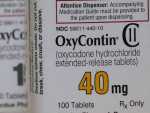 OxyContin maker Purdue Pharma and its owners expressed sympathy but not responsibility for the nation's opioid crisis as the company filed for bankruptcy protection late Sunday night, part of a move to settle some 2,600 lawsuits.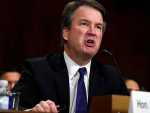 President Donald Trump on Monday said Supreme Court Justice Brett Kavanaugh is under assault, following a New York Times story about a sexual misconduct allegation that was revised to reflect that the alleged victim couldn't recall the incident.
A bout of loud lesbian sex that was mistaken for fighting led to a totally different fracas in which a motel guard claims one of the women attempted to shoot him in the head.
Congressional Democratic leaders warned President Donald Trump on Sunday that any proposal on gun control must include a House-passed bill to expand background checks for gun purchases — or else risk no legislation at all.
Ten years ago, Gareth Thomas, a star rugby players who hails from Wales, made international headlines when he came out as gay. Now Thomas has come out again - as HIV-positive.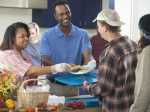 The 10 Democrats who took the debate stage on Sept. 12 discussed many critical issues, from health care and climate change. But one important topic they didn't discuss was access to healthy food.
"Grace and Frankie" may be approaching its end, but Netflix may have a new series ready to fill its spot.
Albert Nabonibo shocked many Rwandans in August when he revealed in an interview with a Christian YouTube channel that he is gay in a country where such a public assertion of homosexuality is unheard of.
A trio of Emmy-honored actors are winners again for their guest performances in TV series, joined by an awards newcomer.
Phyllis Newman, a Tony Award-winning Broadway veteran who became the first woman to host "The Tonight Show" before turning her attention to fight for women's health, has died. She was 86.
Providence, RI
The Huntington Theatre Company's new production, "The Purists," wants you to feel the beat - to not only be aware of its rhythms, but to receive it deep in your gut and let it spreads to your limbs.
The characters may feel shallow, hollow, and dull, but there's a sense that everyone is having some fun, and that in turn makes the movie a good — if underwhelming — time.
Elizabeth Warren has released a sweeping anti-government corruption proposal, providing a detailed policy roadmap for a fight she says is at the core of her presidential campaign.
People behind spiked products have operated with impunity, in part because the business has boomed so fast that regulators haven't caught up while drug enforcement agents have higher priorities.
the new numbers suggest that fears of the Trump administration's immigration crackdown may be a significant factor in the slippage.
More than 49,000 members of the United Auto Workers walked off General Motors factory floors or set up picket lines early Monday as contract talks with the company deteriorated into a strike.
High heels, skinny jeans and dragon-themed jackets have descended on London with Friday's start of Fashion Week.
A new study published in JAMA Psychiatry found that exposure to attempts by professionals to change a person's gender identity from transgender to cisgender is associated with a range of adverse mental health outcomes, including suicide attempts.
Hotels are more than a place to stay while on vacation. They are also critical for destination disaster relief and recovery.
Snctm introduces its first-ever Masquerade party in Miami, expanding the members-only erotic brand's reach during premier art exhibit festival Art Basel Miami Beach, December 6th.