Gay Providence: The Latest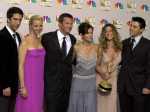 See your "Friends" on the big screen. Deck out your place with "Friends" furniture. Wear your "Friends" as jewelry. Heck, buy the "Friends" Lego set and pretend it's for your kid.
The 25th James Bond movie has a title: "No Time to Die."
Baggy Buttigieg? That is the nickname that designer Tom Ford could give Presidential candidate Pete Buttigieg (or Mayor Pete) after the candidate's team rejected his fashion advice.
Based on "Moonlight" writer Tarell Alvin McCraney's upbringing, "David Makes Man" follows teenage David, played by Akili McDowell, who tries to juggle relationships between his school friends and drug dealers in his South Florida impoverished neighborhood
An "ex-gay" march slated to take place near the site of the Pulse nightclub massacre of June 16, 2016, features two survivors of the massacre who say they are now no longer gay.
Out actor Colton Haynes has discussed his addiction and mental health in the past but he took to Instagram this week to share photos of himself during "dark times" when hew as hospitalized last year after a drug and alcohol bender.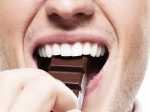 A recent study published in the journal Depression and Anxiety has attracted widespread media attention. But the results might not be as sweet as you think.
Amazon has shared the first taste of "The Marvelous Mrs. Maisel" Season 3 and also announced when it will hit the streaming service.
Magnum has tendered an apology for the Spotify ad that shocked British listeners recently when an accented male voice narrated a comparison between the "guilty pleasure" of a same-sex hug and the enjoyment of ice cream.
Rising pop star Billie Eilish has scored her first No. 1 single on Billboard's "Hot 100" chart and in doing so, dethroned out rapper Lil Nas X's record-breaking single "Old Town Road."
The governor of Florida has signed the death warrant of a confessed killer who murdered a number of gay men more than two decades ago, media reports say.
Providence, RI
Ending a fairly strong season, TBTS gives us a bit of a downer here; the show could have been so much better
Tom Sturridge and Jake Gyllenhaal star in two one-acts that are both are loving, quiet works that require full audience attention.
British Prime Minister Boris Johnson has demanded that the European Union reopen Brexit negotiations, scrapping "anti-democratic" provisions for the Irish border that he says would threaten the peace process in Northern Ireland.
Twitter said Monday it has suspended more than 200,000 accounts that it believes were part of a Chinese government influence campaign targeting the protest movement in Hong Kong.
If you're looking for deeply discounted airfare, Secret Flying aggregates hundreds of flight routes each week to make your next bucket list vacation a reality.
Uber began as a ride-hailing company, but its ambition to become the "Amazon of transportation" has pushed its leaders to experiment with bus fleets, transit and its growing food delivery business.
Moving mistakes are so common that Americans are guilty of making multiple slip-ups per move, according to new research.

Using instructions freely available online, do-it-yourselfers ? who belong to what's known as the "open-source community" ? close the loop between an insulin pump and a continuous glucose monitor.

Paris Las Vegas is rolling out special events to commemorate the hotel's 20th anniversary of its landmark arrival on the Las Vegas Strip.
EDGE was on hand for the Gay Days 2019 Kick-off Party at the Wyndham Orlando Resort.