Contrary to the views of most economists, the Trump administration expects the U.S. economy to keep booming over the next decade on the strength of further tax cuts, reduced regulation and improvements to the nation's infrastructure.
Infectious diseases — some that ravaged populations in the Middle Ages — are resurging in California and around the country, and are hitting homeless populations especially hard.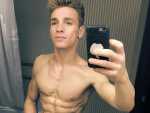 A former porn star and male model, who once dated fashion designer Calvin Klein, was arrested earlier this month for allegedly beating another man with a frying pan, breaking into an apartment, and stealing drugs.
Like Dorothy in the "Wizard of Oz," the Southern California city of Lake Elsinore is being overwhelmed by the power of the poppies.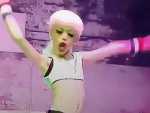 Original Drag Kid Desmond is Amazing is only 11 years old, but that has hardly shielded him from the online taunts and slurs of right-wing trolls who sandwich expressions of concern for his well-being between frequent attacks on him and his family.
The exhibit titled, "Gender Bending Fashion," examines moments in history when clothing transcended and muddled our understanding of gender.
Many gardeners are trying to help declining pollinator populations by providing them with the plants they need to thrive.
If you're hoping to reduce household food waste, experts say there are two key things to do: Eat what you have, and buy only what you need.
The official trailer for "Toy Story 4" has been released by Disney's Pixar.
A Virginia man is accused of threatening a GOP member of the West Virginia House of Delegates who called the LGBTQ community a modern day version of the Ku Klux Klan.