Top Story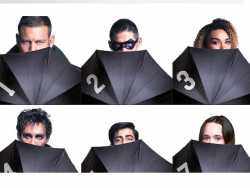 Netflix's "The Umbrella Academy," which is now streaming, is the company's answer to its Disney/Marvel problem.
1 thru 10 of 2919 Stories
There are twelve reasons to see "School of Rock," and they are the young actors who play the students that slacker Dewey Finn finds himself teaching in this musical adaptation of Richard Linklater's 2003 comedy.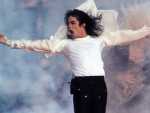 A stage musical about Michael Jackson will skip making its debut in Chicago and instead open on Broadway in summer 2020.
Providence, RI
Commonwealth Shakespeare Company (CSC) has added three performances to its highly anticipated upcoming production of "Birdy."
Providence, RI
Two American boys in the face of coming war; two battle-scarred men wrestling with the things they have seen. Naomi Wallace tells EDGE about adapting William Wharton's 1978 novel "Birdy" for the stage and exploring the nature of friendship.
Providence, RI
"The Revolutionists" is a call for female empowerment in a time when legislatures and courts dominated by political conservatives aim to restrict the rights of women.
Providence, RI
One of the nation's most adventurous opera companies, Odyssey Opera, continues its sixth season with the Boston premiere of "Paride ed Elena," written by Christoph Willibald Gluck in 1770 with a libretto by Ranieri de' Calzabigi.
Providence, RI
A plain conference room at the Seaport's District Hall becomes the stage for "Happy Hour," the comedy dance performance by Monica Bill Barnes & Company that upends gender roles while exploring office and personal relationships.
The audience's standing ovation for this 65 minute, non-stop performance is raucous.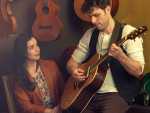 Providence, RI
From March 1 - 30, 2019, SpeakEasy Stage Company will proudly present the Boston Regional Theatre Premiere of the Tony Award-winning musical "Once."
Providence, RI
Raphaëlle Boitel has soared in film, theater, opera, television - and soon at the Cutler Majestic, where ArtsEmerson is set to present her new show, "Where Angels Fall." Boitel gives EDGE the inside story.
1 thru 10 of 2919 Stories