1 thru 10 of 4664 Stories
Shannen Doherty will guest star in the season four premiere of "Riverdale ," which is set to honor Luke Perry
"Game of Thrones" may be over but the cast can't seem to get away from stray coffee cups.
ESPN is reminding employees of the network's policy to avoid talking about politics after radio talk show host Dan Le Batard criticized President Donald Trump and his recent racist comments,
A dramatic slowdown in worldwide growth at Netflix — including the first quarterly drop in its U.S. subscribers since 2011 — is raising questions about just how much are people willing to pay for streaming services.
Nearly 40 years after first forging their friendship while working together on the nighttime soap "Knots Landing," actresses Joan Van Ark, Michele Lee and Donna Mills are now more than just friends — they're a sister act.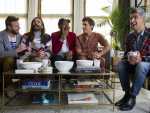 In "Queer Eye" Season 4, which hits Netflix Friday, the Fab Five get a bit personal but the makeover reality show still offers up the same kind comfort TV.
Nearly seven years since it ended, the teen drama "Gossip Girl" is making a comeback.
Some Emmy Award nominations seemed like a lock: "Game of Thrones" was going to earn a haul . "The Marvelous Mrs. Maisel" would still charm voters. The final goodbye to "Veep" would surely end in nominations.
Stars react to Tuesday's 71st Primetime Emmy Award nominations.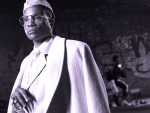 A breakdown of the queer 71st Primetime Emmy nominations.
1 thru 10 of 4664 Stories