Cardi B said she received an offer to perform at the Super Bowl, but struggled with the decision to turn down the lucrative opportunity in support of ex-NFL player Colin Kaepernick.
Gladys Knight says her singing the national anthem at the Super Bowl will bring people together.
Israeli pop star Netta Barzilai, winner of last year's Eurovision song contest, released a new single Friday which she says reflects the highs and lows in the year since her shock victory shook up her life.
The Recording Academy's Task Force on Diversity and Inclusion is launching a new initiative to create and expand more opportunities to female music producers and engineers.
For Grammy-nominated singer Joe, singing the hit song R. Kelly wrote and produced for him is out of the question.
A renowned opera singer and University of Michigan professor is in police custody on allegations that he and his husband in 2010 sexually assaulted a singer in Houston.
Mariah Carey, one of the world's most celebrated artists, is performing in Saudi Arabia on Thursday for the first time, but there's a growing chorus of Saudi women calling on her to cancel the concert to show support for detained women's rights activists.
The Boston Symphony Orchestra announces three programs at New York's Carnegie Hall on November 18, 2019 and April 14 & 15, 2020, led by Music Director Andris Nelsons.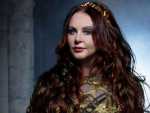 With the release of "Hymn," her latest album, Sarah Brightman begin a North American tour this week. EDGE spoke to the soprano superstar about what inspired her new album, its message and her current tour.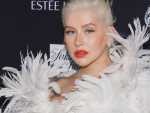 Christina Aguilera is joining the growing number of musicians launching residencies in Las Vegas.