Top Story
Varla Jean Merman has been performing in Ptown for some 20 years. She's back this summer with 'A Star is Bored.' EDGE catches up with the drag superstar about the sh...
1 thru 10 of 13954 Stories
A fun frenzy that blends cheesy spectacle with even cheesier heart, "POKÉMON Detective Pikachu" is a slam-dunk for those who grew up or are still growing up with the commercial behemoth of Pokémon. For the unfamiliar, it may prove far less.
Daniel G. Karslake presents a poignant documentary look at the impact of conversion therapy and evangelical zealotry on four LGBTQ families.
Jeffrey McHale's "You Don't Nomi" is a breathlessly detailed documentary about one of the most unfairly maligned movies in history, Paul Verhoeven's "Showgirls."
When Ramin escapes Iran where is persecuted for being gay, he ends up in Veracruz — where he still feels he cannot be himself.
An origin story about the Joker starring Joaquin Phoenix, a Mr. Rogers biopic with Tom Hanks and a film about strippers scamming Wall Street bankers with Jennifer Lopez and Cardi B are among the films premiering at the Toronto International Film Festival.
Watching this John Hughes sci-fi comedy hybrid decades after its initial release will put a smile on your face with innocuous jokes, teenage angst plot, and lusty behavior from the lead characters.
Sequin is a 16-year-old on the fast track to trouble with a one-track mind: Hunting for sex, sex, sex all the time. And that's made oh-so-easy by his ever-present cell phone's apps.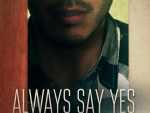 By always saying yes, this Mexican country boy is going to see and get a lot of action in this sexually explicit film.
The LGBTQ drama from the award-winning writer/director Jayro Bustamante shows how tough it is to come out as gay in Guatemala.
When a wealthy German gay man picks up a straight Syrian refugee to have sex, both men bite off more than they can chew.
1 thru 10 of 13954 Stories