1 thru 10 of 2627 Stories
Get swole, prepare a bug-out bag, grab a go-cup and maybe you'll have a better chance of surviving the omnicide.
Dolly Parton's Dollywood has welcomed a fluffy addition to the amusement park — an eaglet.
Taylor Swift, TV journalist Gayle King and soccer star Mohamed Salah are among the six famous faces featured on the covers of Time's annual "100 Most Influential People in the World" issue.
Nations expressed solidarity with France after the fire at the Notre Dame Cathedral and offered their support for the recovery.
Aretha Franklin received an honorary Pulitzer Prize on Monday, as judges praised the Queen of Soul "for her indelible contribution to American music and culture."
An Indiana man is suing his parents for getting rid of his vast pornography collection, which he estimates is worth $29,000.
Prince Harry and Meghan, the Duchess of Sussex, may be keeping plans about their impending baby under wraps, but that hasn't stopped everyone in Britain from trying to guess the gender and the name of their first child.
With more TV streaming services than ever before, from newcomers like Disney Plus to stalwarts like Netflix, consumers may feel the ideal viewing experience is finally at hand.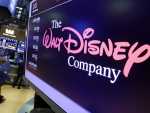 Disney raised the curtain on a hotly anticipated video steaming service that's aiming to topple industry pioneer Netflix, once a valuable ally of the Magic Kingdom.
Kentucky Fried Chicken's new take on Colonel Sanders is... a C.G.I. social media influencer with a six pack.
1 thru 10 of 2627 Stories