Top Story
Detectives are interviewing two "persons of interest" who surveillance photos show were in the area of downtown Chicago where "Empire" actor Jussie Smollett sai...
The third album by Betty Who, and her first as an independent artist, is an admirable collection of unabashed pop music.
"Bohemian Rhapsody" is nearly parodic in its adherence to the music biopic structure. It is a poorly assembled nostalgic ploy of a movie that attempts to tricks you into enjoying it based purely on the allure of Queen's music.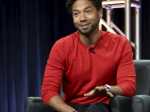 "Empire" actor and R&B singer Jussie Smollett told Chicago police last month that two men physically attacked him and yelled racial and homophobic slurs. Here are some key moments in the story.
A gay French writer has lifted the lid on what he calls one of the world's largest gay communities, the Vatican.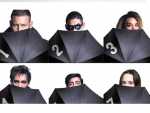 Netflix's "The Umbrella Academy," which is now streaming, is the company's answer to its Disney/Marvel problem.