Top Story
EDGE spoke with Judy Garland authority John Fricke about the upcoming tribute to the singer on October 30 as part of this year's Cabaret Convention in New York City.
Placido Domingo will not receive a European cultural award this weekend in Vienna as previously announced.
The vast catalog of storied Japanese animation house Studio Ghibli is heading to the new HBO Max streaming service.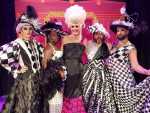 Providence, RI
Fresh Fruit is back, inappropriately funny and timely as ever. The satirical drag cabaret group that entertained Boston audiences for thirteen years in the early 2000s has returned to help us deal with the world in the age of Trump.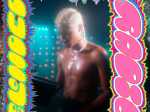 Frank Ocean's Blonded brand is set to host a queer club night called PrEP+, so named for the HIV prevention drugs, and to imagine what the 80s would have been like if PrEP had existed then.
"Arrow" star Colton Haynes and celebrity florist Jeff Leatham have reached a divorce settlement a year after filing. The couple additionally decided to waive spousal support. Read more about their settlement here.