1 thru 10 of 1512 Stories
A woman was arrested after running a red light in a rented Tesla in San Francisco and causing a crash that killed a tourist and left his wife critically injured, authorities said Monday. Investigators are looking into whether the car was on "Autopilot."
Volvo Cars is recalling about half a million cars worldwide because of a faulty engine component that may in extreme cases cause a vehicle to catch a fire.
BMW has named its top production manager, Oliver Zipse, as CEO to lead the luxury automaker through a shift to new ways of doing business such as electric vehicles and offering cars on a per-use basis.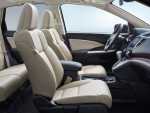 Mercedes luxury at a Honda price point ? it's a tempting proposition. But is it the smarter choice? Edmunds looks at the pros and cons of buying a new non-luxury car versus a used luxury vehicle.
Colonial-era Korean laborers are seeking a court's approval for the sales of local assets of their former Japanese employer after it refused to comply with a court order to compensate them for forced labor decades ago.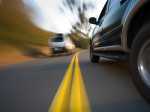 Toyota has been ordered to pay nearly $16 million to a Southern California dealer who alleged the company's Prius recalls didn't fix safety problems.
Police in Oslo say they have stopped a foreign tourist who was caught on surveillance cameras riding through part of a vast and busy tunnel system in the center of the Norwegian capital on an electric scooter.
Volkswagen will sink $2.6 billion into a Pittsburgh autonomous vehicle company that's mostly owned by Ford as part of a broader partnership on electric and self-driving vehicles, the companies confirmed Friday.
BMW has completely redesigned its 3 Series for 2019, giving it fresh styling, more power and new technology features. Edmunds compares the upstart G70 to the benchmark 3 Series to find out which one is the better small luxury sport sedan.
Volkswagen is halting production of the last version of its Beetle model this week at its plant in Puebla, Mexico. It's the end of the road for a vehicle that has symbolized many things over a history spanning the eight decades since 1938.
1 thru 10 of 1512 Stories