Speaking Monday at a White House dinner, President Donald Trump cited a remarkable drop in prescription drug prices. But a government index that had registered some declines is now showing an increase again.
California Polytechnic State University in San Luis Obispo voted to recommend that fast-food chain Chick-fil-a no longer be allowed to operate on campus, though that might not mean the fast food chain will have to leave.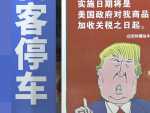 After negotiations in Washington ended last week with no agreement, China retaliated Monday with higher tariffs on $60 billion worth of American goods, raising duties of 5% to 25%. Then came the government's public relations onslaught.
Japanese automaker Nissan, reeling from the arrest of its former chairman Carlos Ghosn, reported Tuesday that annual profit nose-dived to less than half of what it earned the previous year, and forecast even dimmer results going forward.
Walmart is rolling out next-day delivery on its most popular items, increasing the stakes in the retail shipping wars.
Amazon, which is racing to deliver packages faster, is turning to its employees with a proposition: Quit your job and we'll help you start a business delivering Amazon package.
Called "Right to Desire," a new website brands libido as a feminist "right," and its home page offers the defiant, in-your-face prompt: "Yes, I want my desire back."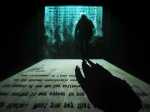 Political issues that excite newsprint, the airwaves and social media are getting a very open airing at the 58th Venice Biennale contemporary art fair, like so much laundry hung out to dry in the lagoon breeze.
University deans and education experts in Brazil expressed their concern Thursday about the future of academic research after the education ministry announced it had blocked all forthcoming scholarships for master's and doctoral students.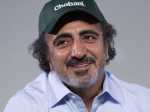 The yogurt company Chobani plans to pay the school lunch debts of low-income families with students attending a district that made headlines by announcing children who owe money would get cold sunflower butter and jelly sandwiches.