Recent Photos from EDGE Media Network!
1 thru 10 of 7630 Stories
The designer's impeccable tailoring and eye for details were plentiful in the clothes, from his delicate slip dresses to a killer patchwork leather jacket with black shearling sleeves. (Photos: AP/Richard Drew)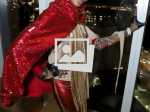 For Valentine's Day, Susanne Bartsch produced Kabaret Boom, held at Top of The Standard in New York. Guests included DJ Aquaria, Dirty Martini, and a special appearance from pop star Kim Petras.
Daddy OllyWood presented Daddy Issues N#4 in NYC. With International DJ's Borja Pena, Joey Quinones and Michael Magnan, along with performances by GiGi Goode, Jasmine Kennedie and Merry Cherrie.
Grungy Gentleman's signature collection also included eight collaborative collections including hats with New Era and NBA, footwear with Pony, slides with Giza, bikes with Schwinn, bags with Footaction, and more. (Photos: Madison McGaw / BFA)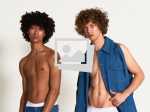 Ka Wa Key's London-based gender-fluid label reimagines traditional textile crafts and reworks everyday streetwear. The latest collection riffs on denim, overalls and custom-dyed fabrics. (Photos: Hunter Arthur)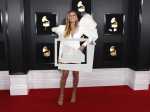 The music industry's best came out in all of their sequins, hats, and accessories for the 61st Annual Grammy Awards. Here are 25 of our favorite looks.
Creative Director Ryohei Kawanishi's latest collection mixes adult academia with childlike creativity, using playful colors and shapes inspired by building blocks and playground toys.
Descendant of Thieves' Fall 2019 collection builds on bold, stand-apart, oversized outerwear that ranges from animal prints to faux fur with elements of vintage military from the 1800s. (Photos: Dan Lecca)
Tom Ford says these tumultuous times pointed him in the opposite direction at New York Fashion Week with a collection of gentle, non-aggressive elegance done in simple silhouettes, with some Los Angeles-inspired pops of color. (Photos: Julio Cortez/AP)
LA-based No Sesso revealed its latest collection during New York Fashion Week. Founder Pierre Davis is the first trans-woman to have shown on the NYFW official schedule with designs featuring fiery colors used on lush textiles like furs and leather.
1 thru 10 of 7630 Stories